Gateshead fans appeal for donations for FA Trophy final flag display
Written by Nathan Bell on 5th May 2023
A group of Gateshead fans are appealing for donations to create a Wembley flag display for the FA Trophy final.
Heed Flags want to raise £1,000 to create a sea of black and white when the Heed face FC Halifax Town on May 21.
Around £400 has been raised from 19 backers so far, and with plenty of time before the big day, organisers are hoping for more donations to help guide Gateshead to a first major trophy.
The fundraiser says: "Following a dramatic semi final win on penalties, Gateshead are on their way to Wembley for their first FA Trophy final appearance on Sunday May 21st.
"It will sure to be a memorable occasion for all Heed supporters, and to try and make the day even better, Heed Flags are looking for donations to buy more flags to build on the recent displays at the GIS, and help cheer the lads on to victory."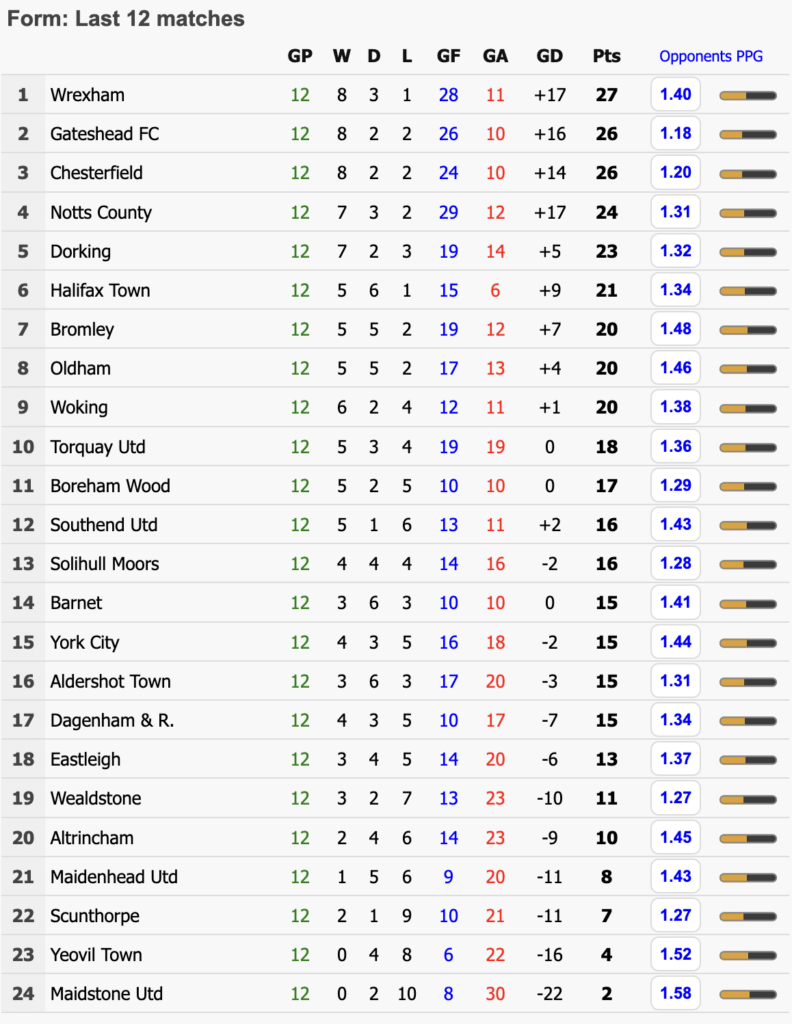 Flag displays have been a fixture of Heed games over the season, and their impact has been immeasurable.
Gateshead have had the second-best form in the National League over the final 12 matches of the season, stacking up against the likes of champions Wrexham and play-off contenders Chesterfield and Notts County – an impressive feat.
But organiser Freddie Armstrong believes it was because of the hard work of key figures like manager Mike Williamson and his coaching staff, rather than the flags, which have attributed to this great spell.
"We can't take any credit away from the lads because they've been absolutely fantastic," he said.
"The way we've played every round proving everyone wrong, beating and winning games where nobody expected us to. 
"To get to Wembley for Gateshead is a massive achievement and the club and fans can't wait."
Attention all Gateshead fans. Our go fund me page is out for Wembley. Any donation is appreciated to get a huge Wembley display. Let's get Wembley covered with black and white flags.
Please do retweet and share it round if you can't donate.@GatesheadFC https://t.co/8FwhZf225Y

— Freddie Armstrong (@Freddie48677797) April 5, 2023
The idea for Heed Flags came about when the team were struggling for form thanks to injuries as well as adjusting to the fifth tier, as the team had just been promoted from the National League North in 2021/22.
Armstrong added: "We were going through a tricky spell and we wanted to make an impact and try and bring the fanbase together.
"Then we thought about what we could do and we took a bit of inspiration from Wor Flags.
"Me and the lads came together with the idea of flags to bring the fan base and club together from all parts.
"I think the flags help to add a bit of atmosphere around the club and a bit of positivity, but I think the club getting to Wembley is entirely down to Ian Watson (known as Busted) Mike Williamson, Ben Clark (known as Clarky), Rob Elliot and the players.
"Wembley will be a great day and we hope to see many down there with flags and everything."
SportsByte took a look at Gateshead's journey to the final in timeline form (click the highlighted link to see).
People can make donations to the Heed Flags project by following the highlighted link. 
---