Sunderland Twitter Users React to Verification Subscription Introduction
Written by Libby Pollard on 10th November 2022
Sunderland Twitter users have reacted to Twitter Blue, a new subscription service following billionaire Elon Musk's purchase of the platform.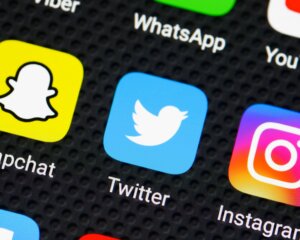 The new service allows people to pay $8 USD (or £7) to have the blue tick next to your username on the platform, with many criticising that the feature goes against the very point of verification turning it into a status symbol rather than a way to tell parody and scam accounts from the real thing.
However, there is a way of telling if people have bought the verification rather than getting verified organically by clicking the tick next to an account name, which will show if the account was originally verified as they're a notable source, or if the account has paid for the verification via Twitter Blue.
This comes as a somewhat surprising addition considering Musk made a statement on his Twitter account that said: "…any Twitter handles engaging in personation without clearly specifying 'parody' will be permanently suspended." However the addition of Twitter Blue can make this differentiation difficult.
Tapping on a profile's verified badge will tell you if that user is a verified public figure, or if they purchased verification through Twitter Blue. pic.twitter.com/17wcAzeL3W

— Pop Crave (@PopCrave) November 9, 2022
Sunderland resident Emma Wallace, 19, said: "It's not necessarily a good idea, seeing as parody accounts can now buy verification and it's risky that they'll look official so you can't tell parody accounts from the real ones. "
Sunderland University student Lucy Baker, 18, said: "It's (verification) going to become meaningless, and it's just a ploy to make money and isn't going to mean anything to people on Twitter either."
Sunderland University student Ade Adeoye, 35, said: "I think it's a money grab and it's going to ruin Twitter more than it already is, I wouldn't buy it for real."
Many people have already started abusing this feature by creating parody accounts of political figures, celebrities and companies, some even impersonating Elon Musk himself.
Unsuspend @elon__rnusk

They did nothing wrong pic.twitter.com/DAwn260tIX

— laur (@larsvontrash) November 10, 2022
Currently, Twitter Blue is available in the USA, UK, Canada, Australia and New Zealand with plans to expand.
---
Continue reading