Japanese GP:  Why has the title fight finale arrived so early?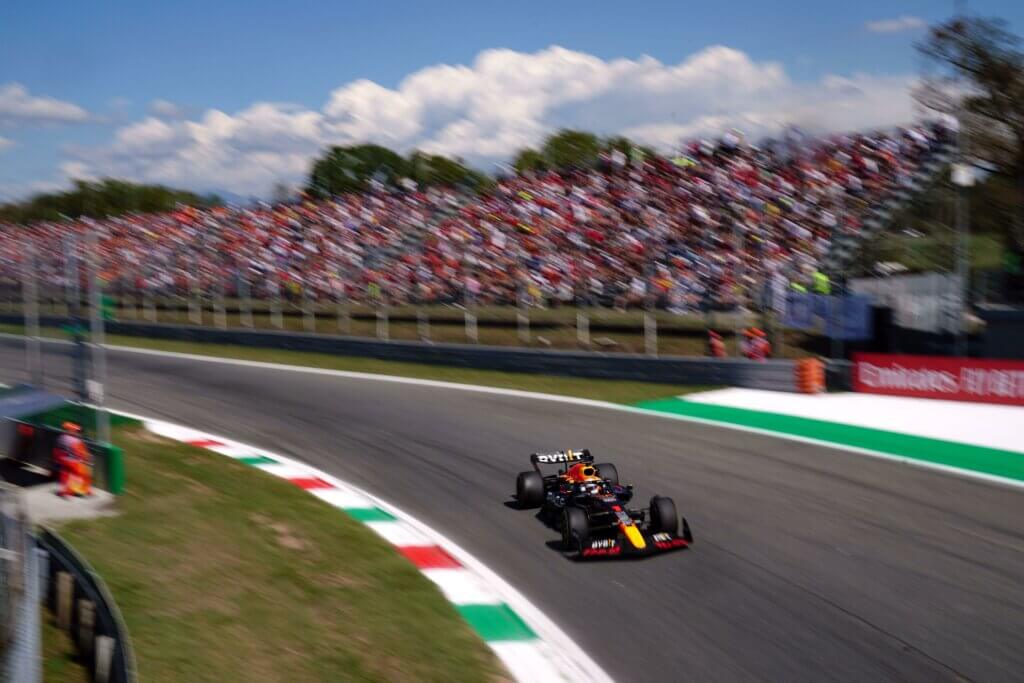 Japanese GP:  Why has the title fight finale arrived so early?
F1 returns to Japan for the first time since 2019 this weekend with Max Verstappen almost certain to win the title. 
Winning 11 out of the 17 races ran this season has all but given Max the chance to win the title in Suzuka this weekend (bar a few minor permutations). This has led to various questions being thrown around the paddock as to how the title is due to be decided so early this year in comparison to previous seasons. 
Where did Ferrari's early season dominance go to?
With Ferrari driver Charles Leclerc leaving Australia with a 43-point lead over Verstappen most thought the F1-75s had better speed and better lightness compared to the heavy and unreliable RB18 at this stage of the season. The season was decidedly to be Ferrari's year. However, by the time F1 had reached its three-week summer holiday the Scuderia's title challenge was in tatters.  
A mixture of poor engine reliability and poor strategy left Charles with only one win and a podium out of a possible 12 races.  
Although this did pick up post-summer break with three podiums the title was already over. This left the team at Maranello wondering where it went wrong for them as well as a lot of questions to answer about whether they are going to turn a quick car into a title-winning car for 2023.  
Where was Mercedes and the much-hyped W13?
Eight times constructor's champion Mercedes looked to dominate in 2022 after the controversial end to 2021. However, the unusual zero pods design from James Allison (technical chief) gave Mercedes a troublesome car that has left them winless as a team for the first time since the 2011 season.  
The car was the worst on the grid when it came to the issue of porpoising, as well as struggling to heat its tyres to an optimal temperature, again due to the zero pods package. There have been interesting highlights for Mercedes with 12 podiums and a shock pole position for George Russell in Hungary.  
The only hope for Mercedes in 2023 is that they either find a breakthrough with their design concept or move to the more conventional design used by other teams if they are set to deliver Lewis Hamilton his eighth world title.  
How has Red Bull come from an unreliable start to the dominance that they have now?
Entering the season post-testing Red Bull and the paddock both knew while Adrian Newey had once again worked his magic with a set of new regulations, the Red Bull was heavier than Ferrari and needed some weight loss if it was to be consistently beat Ferrari. That along with some horrible reliability from the Honda prepared/Red Bull-maintained engine got people thinking that Red Bull would be on the back foot throughout the season.  
However, luck and hard work from Red Bull's technical team delivered a fast, reliable and consistent car that gave Verstappen and Sergio Perez the chance to dominate from the first European and sprint weekend of the season in Imola to this weekend in Japan, bar an off the weekend at Silverstone and a second place in Austria.
This is reminiscent of the 2013 season in which the RB9 delivered Sebastian Vettel 13 wins and nine straight wins.  
Verstappen will become a two-time world champion this weekend at their engine partner Honda's home circuit and therefore leave a paddock asking can any other team stop them with a quicker car or will next year's RB19 take turn in form? 
---