International Women's Day at Sunderland Student's Union
Written by Holly Allton on 8th March 2022
For International Women's Day 2022, University of Sunderland students and Sunderland Student's Union Staff came together to celebrate and honour women.
It was a moving, wholesome, and momentous event hosted by SU Wellbeing Support Assistant Veronica Allton, that left all attendees feeling inspired.
The event started with an introduction the event from Veronica, and a group photo of all staff and students, all in the pose of the 2022 campaign theme #BreakTheBias.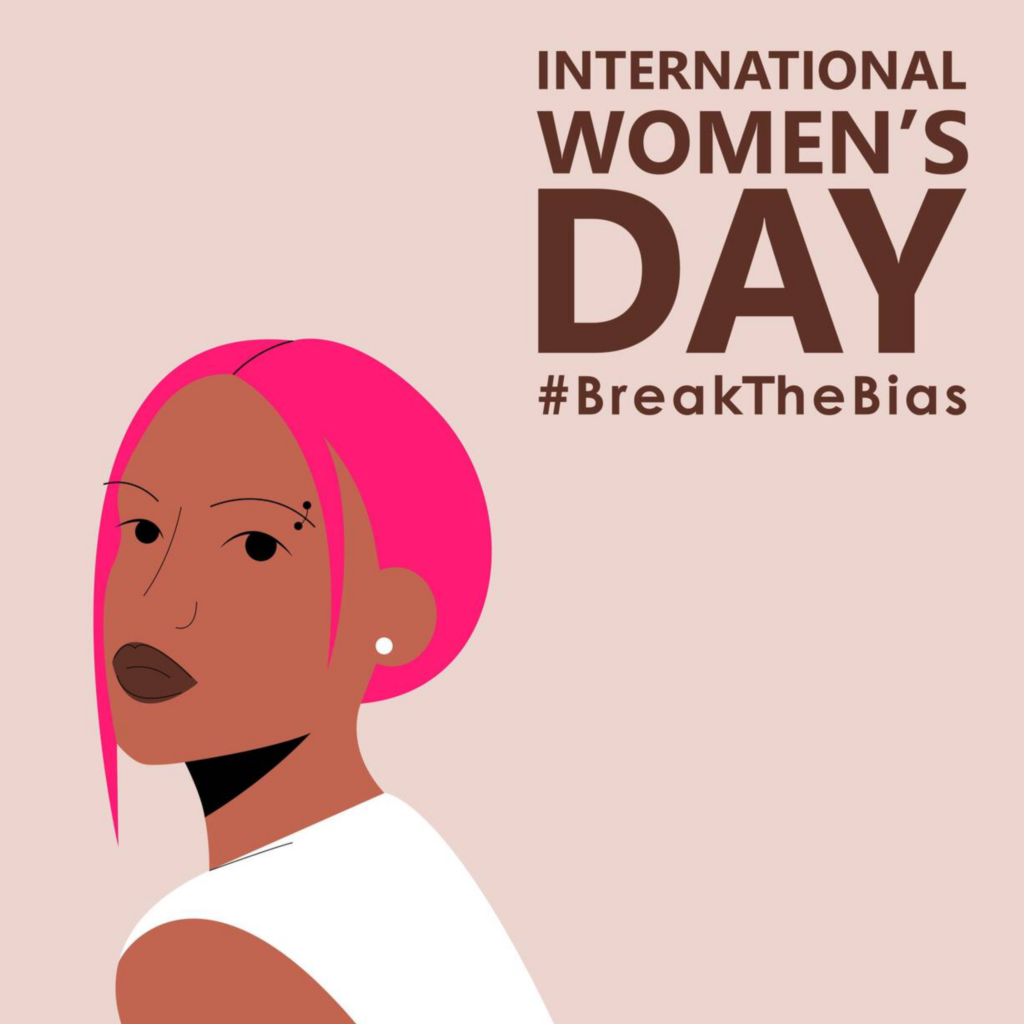 Two inspirational women, Katherine Cooper, Interim CEO of the Student's Union and Sarah Martin-Denham, author of the widely referenced book, The SENCO Handbook: Leading Provision and Practice were set to give motivational speeches, telling their stories on how they got to where they are today.
Katherine was the first to take to the microphone. Katherine gave a heartfelt, emotional yet ultimately inspiring speech, about all of the wonderful things she has achieved both personally and professionally, despite a few setbacks over the years. She expressed her drive to succeed, and her determination to keep going, which reminded all of the women in the room to do the same.
Next, Sarah gave her speech on her struggles as a child including the lack of recognition of her needs throughout her school years. Sarah spoke openly about being diagnosed with Dyscalculia and Dyslexia, and how despite those and other neurodiversity's, she has achieved so much academically. Sarah's speech was another that left all of the attendees feeling impressed and inspired.
Lastly, MA Childhood and Youth Studies student, Sade delivered a beautiful, thought-provoking speech, written by herself, on what International Women's Day and being a woman meant to her.
There was also free pizza, free International Women's Day journal's, and a fun quiz to keep the attendees entertained, which was very enjoyable for all and gave people a chance to make friends with one another. The event also fundraised for local charity, Wearside Women In Need, by selling raffle tickets. The prizes included items from North East women-owned businesses. The raffle will be drawn at the end of the week, and tickets are still available to purchase. from the SU.
Overall, it was a wonderful event, and a true celebration of women.
---