Newcastle United takeover: How does the increase in ticket demand affect supporters with a disability?
Written by Callum Close on 10th May 2023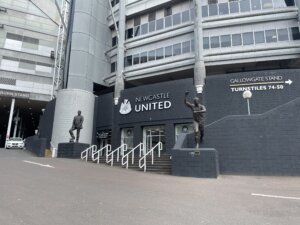 A Newcastle supporter has said there's "room for improvement" in regards to ticket sales at Newcastle United.
Ticketing demand for club matches has  grown substantially since the takeover of the club in 2021.
It's well known that St James' Park seats around 52'000 supporters and  the idea of expanding the stadium has been discussed by shareholders Amanda Staveley and Merhdad Ghodoussi.
In an interview, fan, Gavin Jordan, was asked how the increased demand has effected his chance of going to games.
Gavin is a supporter who requires a wheelchair and therefore there are limited spaces within the ground that he can sit.
Perhaps it is an overlooked issue by many people and it's something that is well worth considering in any potential stadium expansion.
With the prospect of Champions League football on the horizon, the demand for tickets is only going to increase further.
---