Sunderland food banks records a 150% rise in demand
Written by Godstime David on 8th December 2022
The Sunderland Food Bank has seen a 150% increase in people accessing the food bank compared to the same period last year.
This comes after rising living costs forced people to rely on food banks to get by.
The charity, which has eight locations across Wearside, has called for more volunteers and donations this Christmas as it faces difficult times.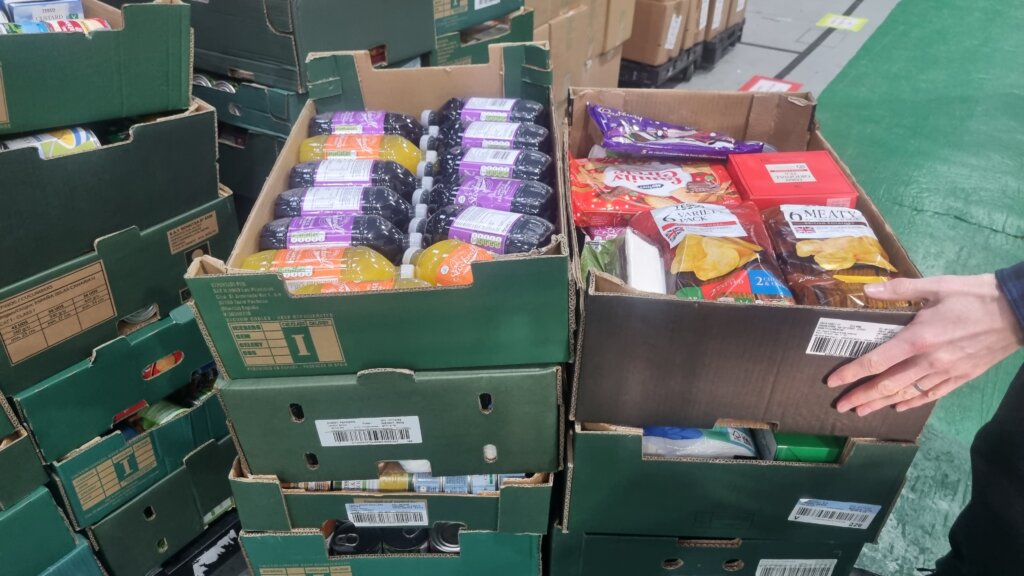 Their food supply officer, Alastair Maclellan said: "The organisation has been met with more demands which include pensioners who are over 65, single parents, and full families leading to a sharp rise over the same period last year".
"More than 1300 people in Sunderland are catered to monthly, of which 500 are children.
"This number is expected to rise", he said.
In the meantime, food supply coordinator at Sunderland Food Bank, Jonathan Conlon, said 2022 has been a challenge because the charity has seen an increased number of people accessing food banks month-on-month.
"We've seen two key trends in this calendar year. An increased number of people coming to the food bank for the first time, and a rise in the demand compared to last year.
"Prior to this time, we never ran out of food or had any need for campaigns, but we are beginning to print out leaflets asking people to make donations," he said.
Conlon added:  "Continuation of donations are down as donors are struggling themselves and cutting their own costs accordingly".
"We rely purely on food donations and toiletries and we are appealing for help from the community to support the most vulnerable.
"Our partners and volunteers are doing a great job to keep this place running, but we will appreciate more donations", Conlon said.
Sunderland Food Bank currently has locations in Ashbrooke, Milfield, Eden Vale, Pennywell, Shiney Row, Farringdon, Sulgrave, and Barnston, with hopes to expand soon.
The Food Bank accepts donations at a variety of locations, including its warehouse at Unit 7, Drum Industrial Estate, Asda Grangetown and Seaham, and Morrisons Seaburn and Doxford Park.
As the cost of living continues to rise, food banks in the North East appealed for more support and donations from the public.
To volunteer, contact jonathan@sunderlandfoodbank.org.uk.
---