Fashion Expert reacts to North East missing out on most fashionable UK city title
Written by Lucy Baker on 2nd December 2022
Manchester was recently named the UK's most fashionable city by Daniel Footwear.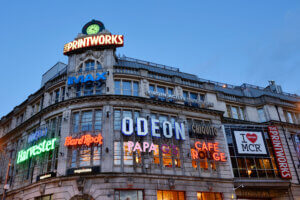 But fashion blogger and lecturer Louisa Rogers believes cities such as Sunderland and Newcastle have a lot to offer when it comes to fashion. 
View this post on Instagram
She said: "Fashion in the North East still strikes me as more traditional – although the international students at our big universities definitely help to inject some more experimental looks into the ecosystem.  
"Having said that, people in the North East recognise the power of dressing up – getting ready and going out is still a weekend ritual, and I love that!" 
In being dubbed "Most Stylish city", Manchester was closely followed by cities like Brighton, which has the most searches for Birkenstock shoes than any other UK city with 22.34% more and Belfast, which has a staggering 337% more searches than the UK average for Marc Jacobs bags. 
Two cities that closely follow are Glasgow and Liverpool, with Glasgow taking the lead in Vivienne Westwood bags with a staggering 136 searches per capita. Liverpool takes the crown of biggest Valentino fan, searching for Valentino bags a whopping 343 times per capita each month. 
Rogers added: "I'm really pleased to see a city that isn't London being lauded for its fashion appeal. Manchester has benefitted from a great history of independent music, eclectic boutiques and multiculturalism to craft its unique identity within the British fashion space". 
Rogers also declared how she feels that fashion in the North East cities compared to the likes of Manchester, Liverpool, Brighton etc. that were labelled "Most Stylish UK cities".
---