Library fines – a thing of the past?
Libraries around the UK are dropping fines for overdue books – and Sunderland may yet adopt a similar policy.
Following a national trend commenced in 2018, which has seen around 60 UK authorities scrapping fines for overdue books, Sunderland City Council has confirmed it is monitoring the situation.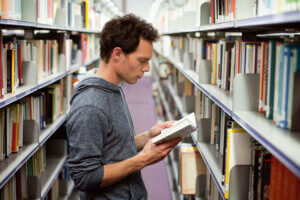 A council spokesman told Spark: "We are aware that a growing number of libraries in the UK have abolished fines altogether over the last couple of years and this is something we will continue to look at and review.
"We always use staff discretion to remove any fines for extenuating circumstances to ensure that the fines never become a deterrent to library usage.
"We are planning an 'overdue amnesty' in 2023 to encourage people to return library books without any fines attached."
North Tyneside Council has already removed all fines on overdue books, hoping that this decision will encourage more people to turn towards their cosy local libraries to enjoy a well-deserved break from everyday life.
Sandra Graham, Cabinet member with responsibility for libraries, said: "In the current economic climate, when we are promoting our libraries as warm spaces for people to spend time in to save money, we believe it is the ideal time to remove our library fines and offer a little extra help for people during these tough times."
With a wide range of free e-Books, e-Audiobooks, e-Magazines, free wi-fi, access to computers and much more, the council believes it can entice even the pickiest customers.
"Removing fines will allow us to remove financial barriers to the use of libraries, encouraging greater use, particularly for those who have the least opportunities to access books in other ways, and supporting literacy and learning in our borough," added Graham.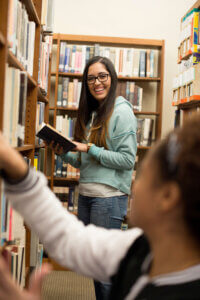 However, library fines have been used for many years to monitor stock and ensure that books are indeed returned on time or with minimal delay, for everyone's benefit, as well as essential funding for entertaining activities.
The Sunderland Council spokesman added: "Due to lockdown (during which we did not charge fines), the last solid data we have for fines is in the years prior, 2018 – £5844.68 and 2019 – £5197.51.
"Sunderland Libraries Services uses the money collected from fines to produce year-round programme including Summer Reading Challenge, Holocaust Memorial Day, Black History Month, half term crafts, school visits and more."
---