Rishi Sunak as PM: Your Say
Written by Godstime David on 27th October 2022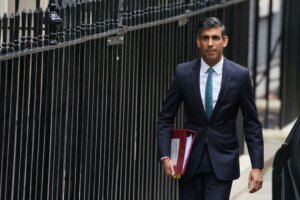 Sunderland residents have been reacting to Rishi Sunak's appointment as UK Prime Minister.
In his first speech, the Richmond MP promised to bring the party and country together.
Rishi Sunak said he had been elected as the Conservative Leader and Prime Minister in part to fix mistakes made by his predecessor.
Barber Christopher Clark said he was excited about the announcement. The 32-year-old barber said: "What will be will be. Obviously, this is the man for the job."
Mr Clark said a general election would not be out of place, but the British economy needs to be prioritised.
Dentist Craig Philips, 48, said it would have been ideal to have a general election, but added: "I always had faith in him.
"I think what's important at this point is competence, to be honest. Politics has got to be secondary right now."
Subijith Balakrishnan, 27, said the appointment is a big plus to the Asian community.
The health worker said: "For the first time, I feel a sense of pride".
Data analyst Eilleen Norman, 29, said: "I don't understand why we can not have a general election. This is ridiculous!"
In the same vein, Damola Dod, 31, said neither Liz Truss nor Rishi Sunak would make things better.
"Looking at this from a different perspective, Rishi Sunak may have made the same mistakes as Liz Truss had he been there before her.
"He is only going to leverage her mistakes to be better. Personally, I would say talk is cheap."
Thom Gale, 59, said nothing could be done at this point.
"We never know who will get it right, to be honest. I am indifferent about this guy, but we'll see," he added.
Meanwhile, The King has approved appointments to form a new cabinet.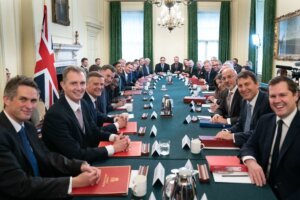 What are your thoughts on the new Government? Let us know @Sparksunderland
---