How the NHS is preparing for the 'Coldest winter on record'
Written by Jodie Sowerby on 18th October 2022
Forecasting suggests that the NHS could see more than a "twindemic" this winter, with respiratory diseases potentially filling up to half of all hospital beds nationwide.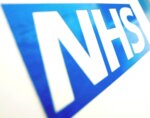 The 24/7 "care traffic control centres" are anticipated to be built in every local area as part of the Government's winter preparation plan, which intends to assist the NHS in coping during the colder months.
The centers will manage both demand and capacity throughout England by continuously monitoring the amount of beds available and patients visiting hospitals, under the direction of teams of clinicians and experts.
The centres are expected to facilitate and speed up decisions about things like whether hospitals need additional support or whether ambulances need to be re-routed.
It will be the first time a system has been employed to evaluate every performance and activities within the NHS.
Caroline Abrahams, Age UK's charity director, said: 
Good to see @NHSEngland thinking strategically & putting plans in place early to manage the coming winter pressures.
"Be ready for things to get even tougher," is what has been warned to all NHS foundation trusts signed by the Health Service.
Half of all NHS beds are predicted to be occupied by respiratory infections. This news comes as the NHS prepares for what it calls a "very challenging winter," with respiratory illnesses including COVID, the flu, and pneumonia expected to be among the biggest challenges.
According to recent modelling, these health conditions could fill up to half of all NHS beds during the already busy season.
As a result, the NHS is preparing earlier and more thoroughly than normal. Plans include a push to boost the number of 111 and 999 call handlers as well as extra bed capacity in hospitals and the community.
More than eight million people have already had their top-up vaccination as part of the autumn COVID booster programme, which will continue to be performed throughout the winter.
The extra dose is now available to people who are 50 years of age or older and those who are thought to have a high risk of contracting COVID.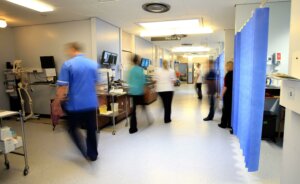 Labour has criticised the proposals, with Wes Streeting, the shadow health minister, saying that "sticking plasters won't do."
"The NHS no longer has the staff it needs to treat patients on time after 12 years of Conservative mismanagement, and nothing in this plan addresses the shortage of doctors and nurses," he added.
---