North East disabled people less likely to attain a degree than their able-bodied counterparts
Written by Keith Bays on 19th May 2022
Disabled people in the North-East are less likely to attain a degree compared to their able-bodied counterparts according to the latest figures.
Many disabled students in the North-East struggle to attain a degree compared to their able-bodied counterparts, and some struggle to access higher education at all.
Between 2020-2021 only 17.9% of disabled people attained a degree compared to 33.9% of non-disabled people in the region.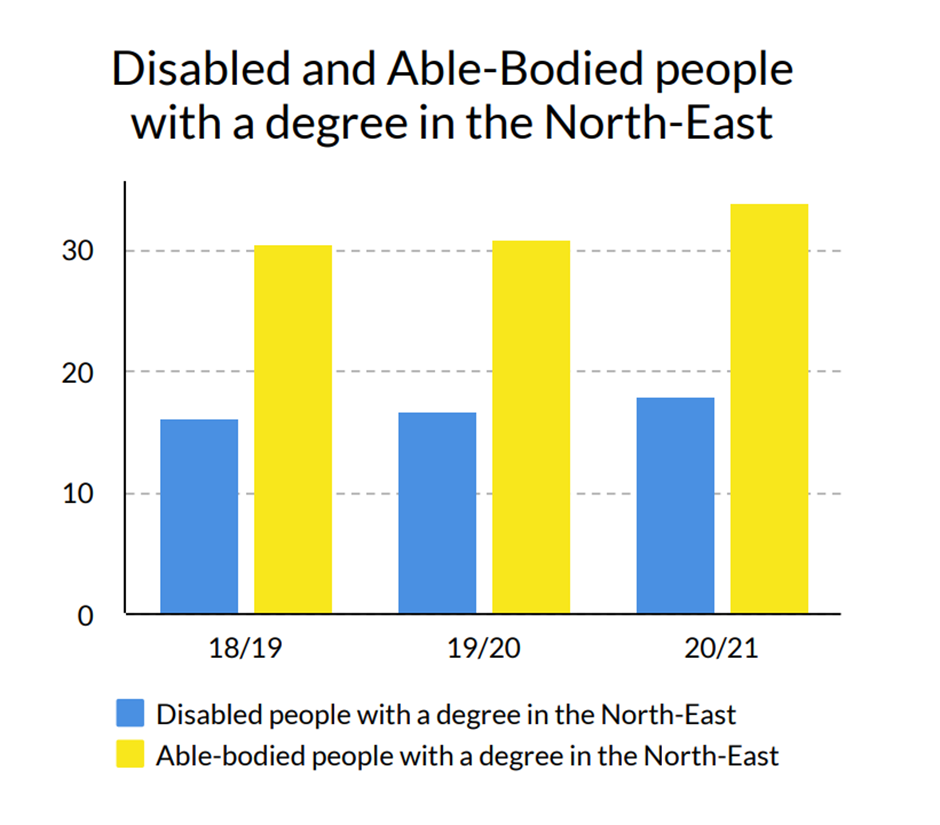 Mette Westander, Founder of Disabled Students UK, says: "If there is one thing the Higher Education sector should learn from the pandemic, it's that it has an enormous untapped potential for accessibility. Universities have had to adapt to rapidly changing circumstances and in so doing, have developed capacities which might otherwise have taken a decade.
"The challenge now is not sliding backwards but rather building on these strengths to create a Higher Education sector that is accessible whether you are autistic, going through cancer treatment or are a full-time carer."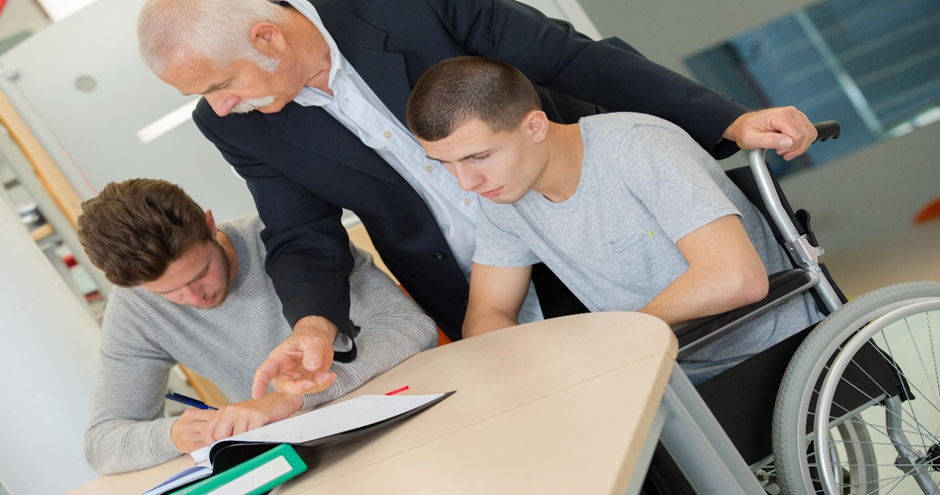 Westander added: "Over the last five academic years, the number of UK students with a declared disability has increased by 46%, making up almost 1 in 5 of home students. This is now likely to accelerate as approximately 2.4% of the UK population is suffering from long covid."
In England, other areas such as London had the largest number of individuals acquiring a degree for disabled individuals (34.6%) and non-disabled individuals (57.5%).
This area of the country also had the most substantial disparity between those with a disability and those without a staggering 22.9%.
As well as that, there where significant differences between the number of men and women attaining a degree.
The difference between disabled and non-disabled individuals varies considerably by sex. Disabled men are three times more likely to have no degree qualifications than those without a disability, 17.1% compared with 5.7%.
Additionally, the difference was less for women, with 13.6% of disabled females gaining no degree qualifications, compared to 5% of non-disabled females.
The National Union of Students were contacted to provide comment on what actions by universities are required in the North-East and nationally to address the situation.
No reply was forthcoming.
---