Love, Amelia continue to serve community with new fundraising goal
Written by Bethany Jones on 10th May 2022
A Sunderland-based charity is seeking to expand its donation deliveries through fundraising for a van.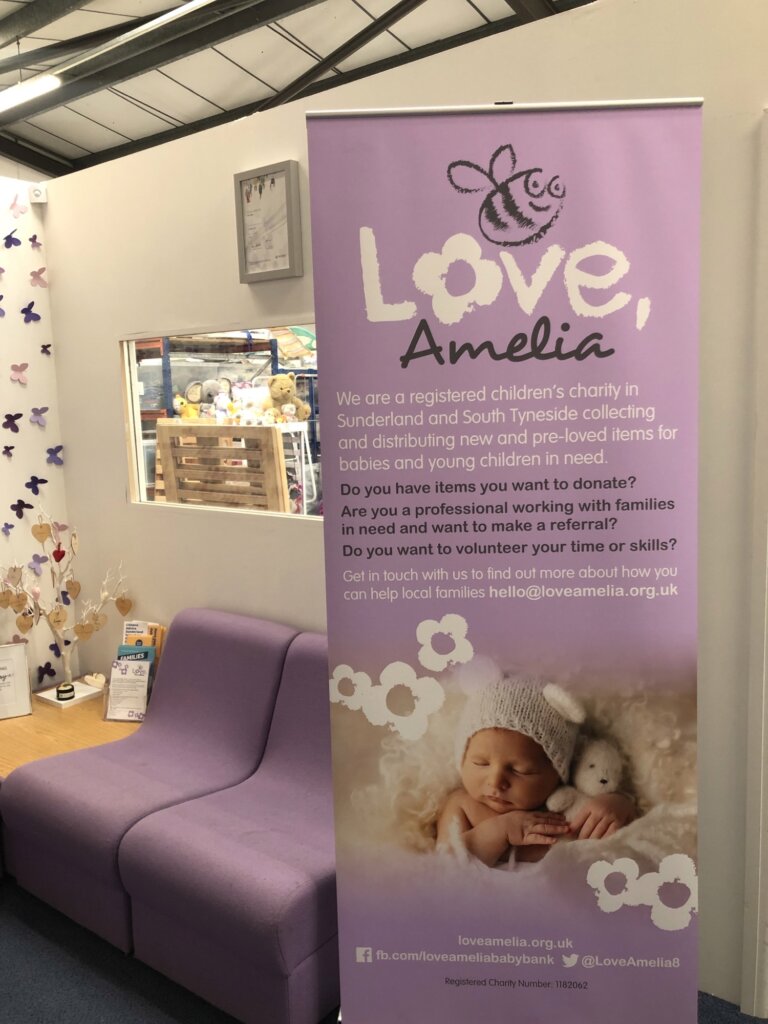 Love, Amelia is hoping, through their Crowdfund campaign, to raise £12,000 to be able to buy a van that they can use to personally transport donations.
The charity, established in 2019, supports children from birth to 16 years old – along with their families – across Sunderland and South Tyneside who are experiencing poverty and hardship.
Founded by Steph Archbold and Phillip Capewell in memory of their daughter, Amelia, the charity works with a range of volunteers – including single mothers and parents – to package and prepare the donations.
The donations are received from people all across Sunderland and South Tyneside, alongside existing companies; Morrisons has supplied a range of toiletries to the charity.
Steph Archbold, the founder, said: "People can volunteer with us, they can fundraise with us. However, they want to get involved. We're always happy to have some community support."
Love, Amelia accepts items listed on their wish list, including clothing, cots, strollers and safety gates.
To find out more about how you can help visit this page.
---