Tyne Tunnel system errors continue as revenue from 'Unpaid Toll Charge Notices' continues to rise
Written by Keith Bays on 11th April 2022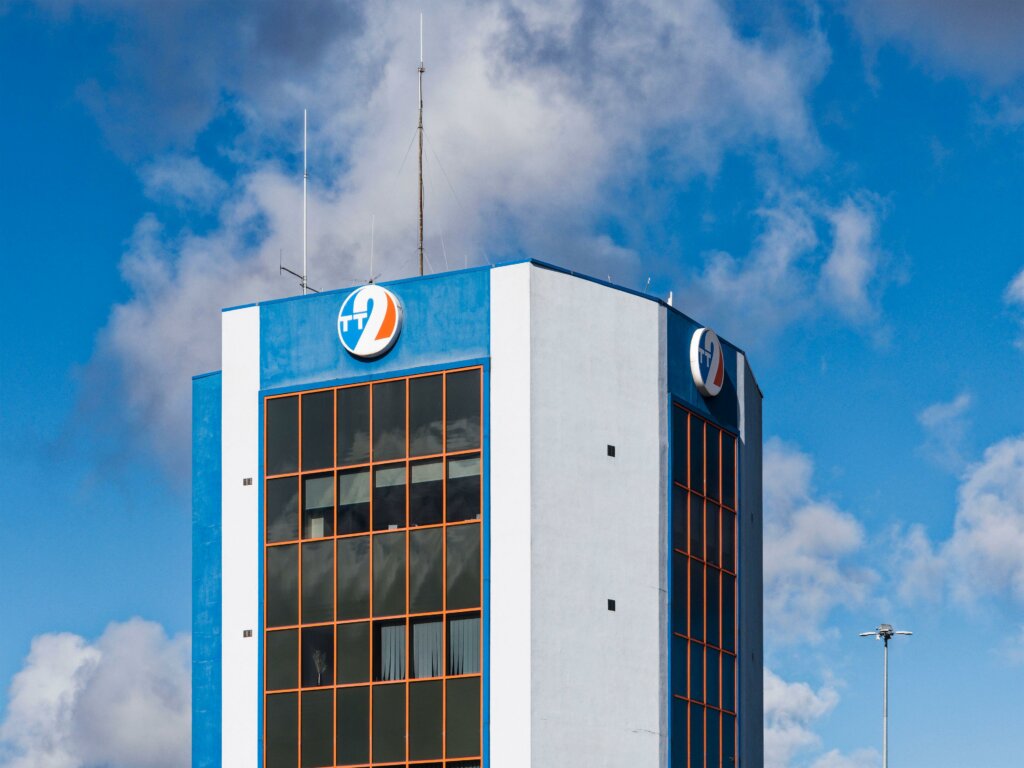 North East campaigners are concerned at the continued system errors being experienced by drivers, while tunnel operator TT2 sees increased revenue from 'Unpaid Toll Charge Notices'.
Motorists in the region are still experiencing issues with both the ANPR systems being used at the tunnel and the signage being displayed.
The campaign says this is a situation that must be resolved swiftly, as those issues are leading to incorrect and unethical penalties being incurred – by drivers.
Tyne Tunnel Campaigner Gary Spedding said: "One of the biggest issues facing Tunnel users continues to be the multitude of system errors – both in the TT2 App and their website – along with a deeply worrying issue around the lack of functionality in the ANPR technology deployed at the Tunnel.
"In recent weeks, we have seen evidence of Tunnel users being charged incorrectly because the system has misread license plates or in some cases, even extrapolating license plates from partial recognition which has meant people who have never used the tunnel have received UTCNs."
In response to the comments from Mr Spedding and the Tyne Tunnel Campaign, Chief Executive at TT2 Phillip Smith said: "Our ANPR readings are correct 99.8% of the time, and our agents manually check around 5,000 readings per day.
"We are putting new steps in place to continually improve this accuracy rate as we learn more about the technology and how to effectively mitigate against any anomalies that occur in the automatic readings. We are striving to reach an accuracy rate of 99.96% and believe we are on track to achieve this."
However, a Spark News investigation has revealed that revenues generated by TT2 have increased month on month, from November 2021 to February 2022.
Revenue generated by tunnel operator TT2 from UTCNs represented 21% of the organisation's revenue in December 2021, and by February 2022, that had risen to 29%.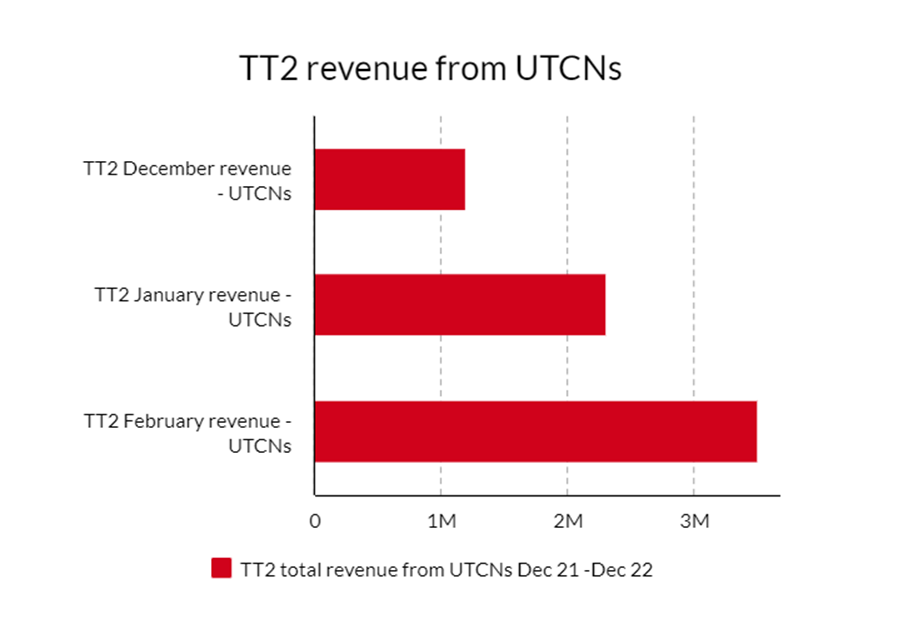 Drivers have raised concerns about the signage used at the Tyne Tunnel and feel this is one reason for the increase in UTCNs.
One driver that has used the Tyne Tunnel for over 20 years, Andrew Kilburn, said: "I worked on the highways department for 15 years, and I did not see any signs for payment until I was on the way out.
"The signage is certainly not highway standards. Small text on the run-up and the yellow, temporary signs are not legible as they are not illuminated. Also, reading a phone number on a high-speed road is not safe. I suspect a road safety audit has not been completed as no one would sign the signage off."
Another driver mother Stacy Stobbart said: "I made a journey via the Tyne Tunnel back in December, it was around 9:00pm on a Friday night it was dark and raining. I did not see any signage as to where I had to pay, and there were numerous cones I had to go around, which led to my focus being on them and not my surroundings, and my son was poorly."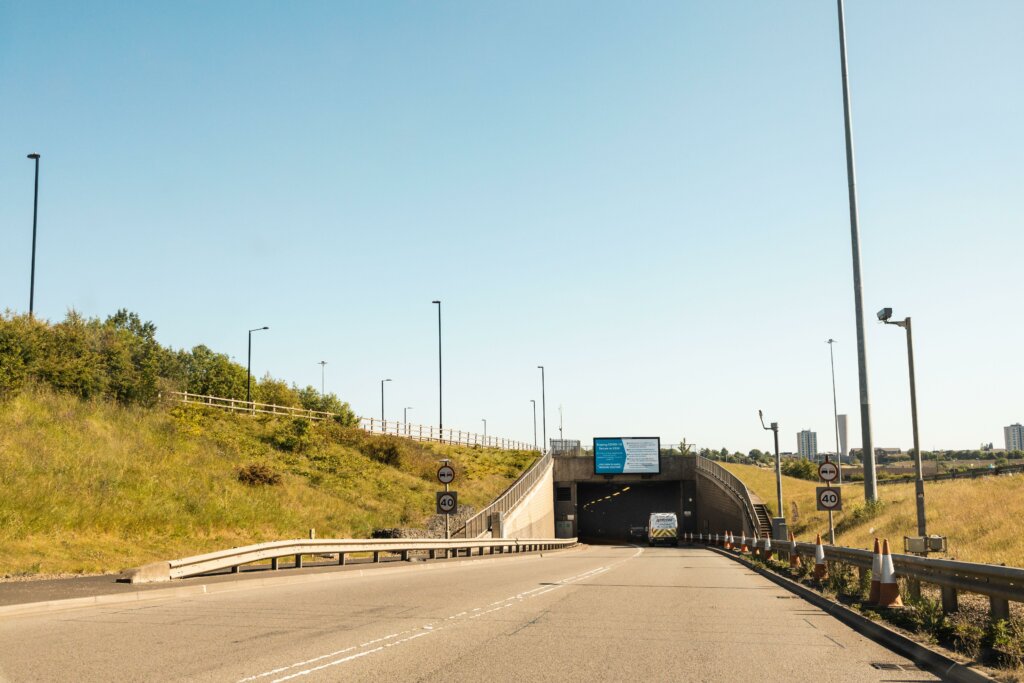 In response to the concerns raised by campaigners and drivers regarding the signage, Chief Executive at TT2, Phillip Smith, said: "Currently we have temporary yellow signs as mandated by law in roadworks, and we have ensured that every customer on route sees at least two 'pay by midnight' signs and two 'payment option details' signs as a minimum. On some routes, for example, A19 northbound, there are eight signs.
"Our team carry out daily checks on the signs, and we also record videos as a record of signage that is in place."
"We have worked with local authority highways officers and the Department for Transport to design the best signage scheme we can, which goes over and above Department for Transport's recommendations for necessary signage. We have further enhanced this by using large advertising screens at the entrances to each of the tunnels."
Despite reassurances from TT2 that improvements to both technology and signage at the Tyne Tunnel are taking place, campaigners are calling on them to do more.
Campaigner Spedding said: "Ordinary individuals and families continue to express significant distress because of the totally inadequate and unethical system in place at the Tyne Tunnel.
"We once again call for TT2 Limited and the North-East Combined Authority to engage fully with our campaign group and organisers, listen to the concerns and take away feedback from the alarming individual cases we have documented, and to enact the reasonable changes we have demanded."
Anyone affected by the Tyne Tunnel UTCN charges can contact TT2 for more information or the Tyne Tunnel campaign. 
---