Keir Starmer accuses Government of 'hypocrisy' over ministers tax affairs in visit to Sunderland
Written by Keith Bays on 13th April 2022
Sir Keir Starmer has accused government ministers of 'hypocrisy' amidst a political scandal over minister's personal tax affairs.
Government ministers such as Chancellor Rishi Sunak and Health Secretary Sajid Javid have come under scrutiny over their tax arrangements.
On a visit to Sunderland, Starmer said: "It's hypocrisy to say, to so many people in Sunderland that we have no alternative other than to put your tax up in the middle of the cost of living crisis, with prices through the roof and wages through the floor.
"Inflation is as high as it's been since the Conservatives were last in power, and the Government said last week we have no other alternative but to put your tax up, and you're going to be paying more. Then, we learn that members of the Cabinet have used schemes which appear to have reduced their tax, and that's hypocrisy."
In response to the Labour leader's comments over the tax affairs of Conservative Government ministers, leader of Sunderland Conservatives Coun Antony Mullen said: "saying there is no alternative to tax rises is the exact line Sunderland Labour used to justify that it has increased Council Tax by 21% in four years. The only person guilty of hypocrisy is Sir Keir.
"Labour can talk about all of its fantasy alternatives, but the precise reason it is not currently in Government and delivering for them is because people like Keir Starmer stood by Jeremy Corbyn; and endorsed him to lead our country. The British public said no to the Labour Party last time, and they're still saying no to Labour in Sunderland now."
Mr Starmer visited the SARA project in Sunderland to witness the work the scheme does. This scheme helps educate young people away from crime and supports victims of crime.
The Labour Party leader stressed that tackling crime in cities such as Sunderland was incredibly important to him and the party.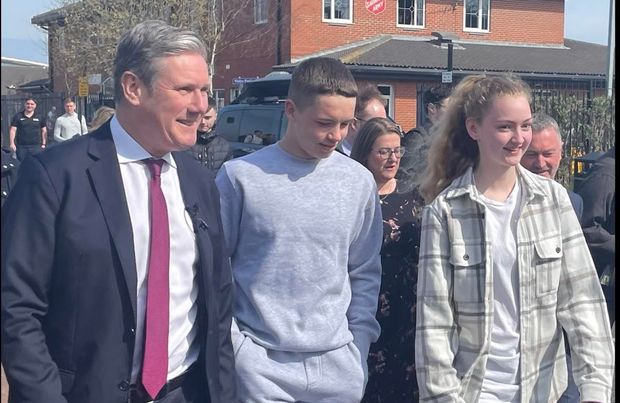 Starmer said: "I think it's very important that Labour is tough on crime and the causes of crime, and I speak of someone who for five years was the director of public prosecutions. I was very tough on crime, bringing prosecutions across the country, including here in Sunderland, where I had members of my staff.
'I know the impact that crime has on those in and around Sunderland. I was involved in prosecuting people some years ago in the city, so there is no question about me being tough on crime.
"I've devoted my life to prosecuting criminals, and try to make sure that communities across Sunderland and elsewhere were safer."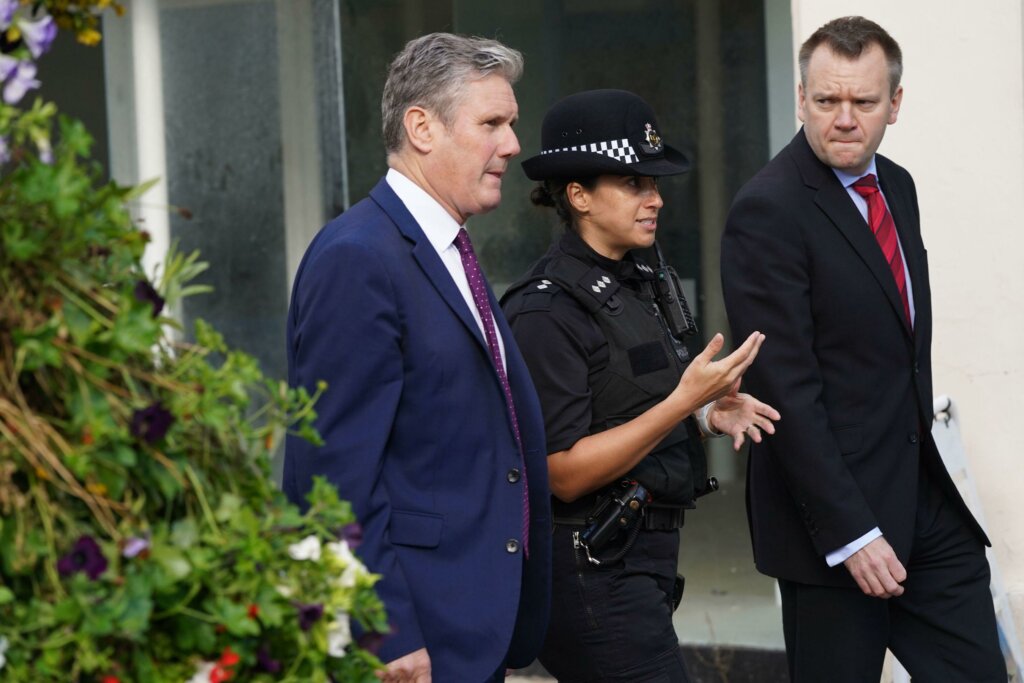 In reply to Mr Starmer's record on tackling crime both in Sunderland and nationally, Coun Mullen said: "Starmer is trying to form himself as the heir to Blair but Labour has just voted against measures to make sentences for offenders longer and tougher.
"It isn't clear exactly what he would do to punish criminals, other than constantly remind them that he used to be DPP."
---