2022…Let's get to the point – The Hedgehog Blog
Written by Phoebe Speed on 16th February 2022
It's been a while and, we thought it would be best to update you on what we've been up to at the hedgehog society so far in 2022.
The start of the year called for celebration as we secured our bronze award as a hedgehog friendly campus. Considering that we had a very late start to the scheme, only starting our work in early November, we are immensely proud! Our working group of five volunteers picked up litter, wrote blog posts, set up an official society, surveyed the area for hogs and, we're ready to do it all again and more this year! Silver here, we come!

This week, we held a stand at the restart fayre. We've gained lots of lovely new society members and shared a load of hedgehog love.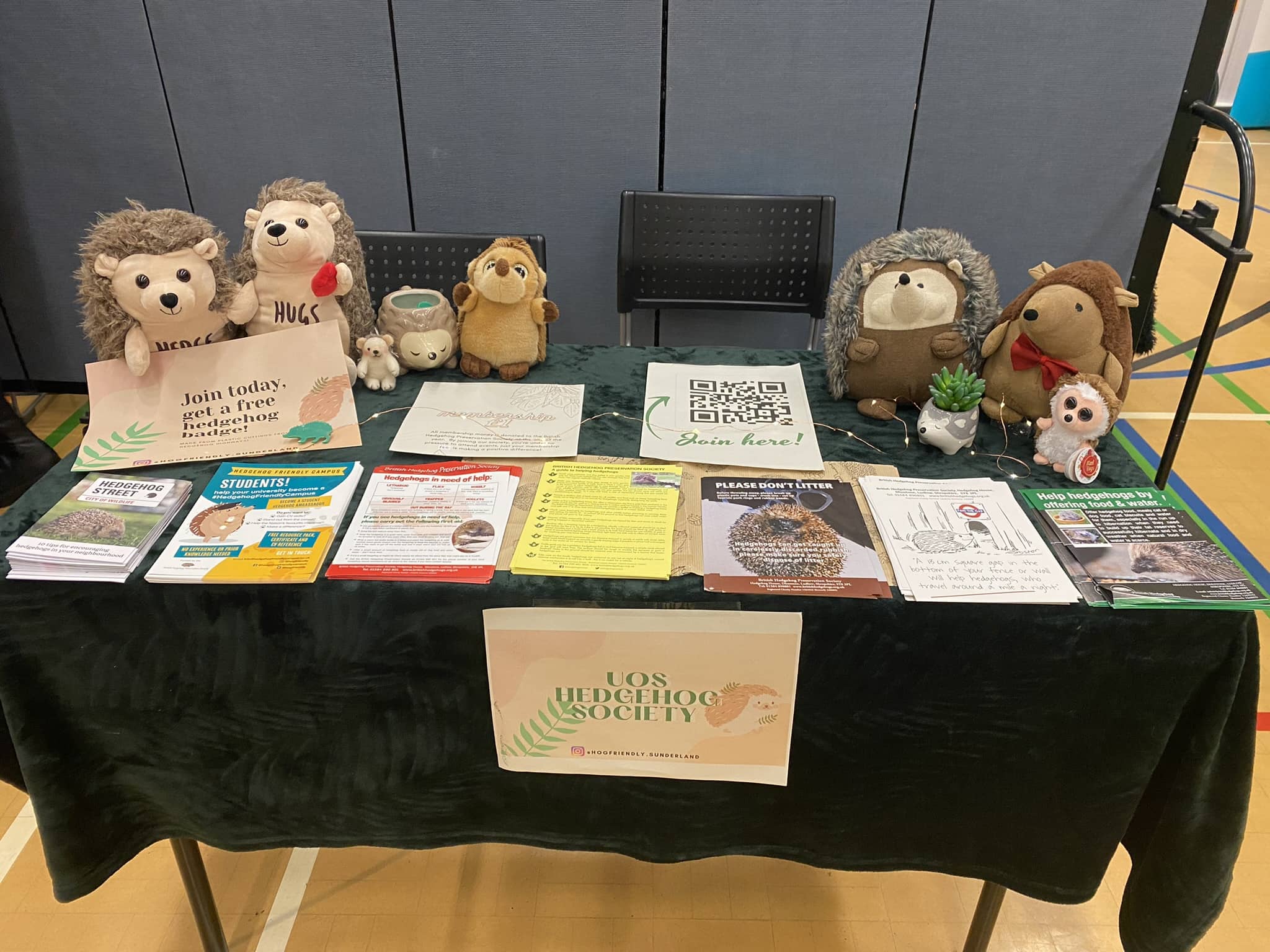 Shortly, we're hoping to build some hedgehog homes, host a litter pick and organise a coffee and cake catch up with our new members! We will also be hosting a stall at the applicants day on the 9th of March come along if you can, join in with our hedgehog themed craft and have a good chat!
Follow us on instagram to keep up with our efforts and activities! @hogfriendly.sunderland
Interested in joining our society? Search for 'Hedgehog Society' on the SU website 🦔 We'd love to have you.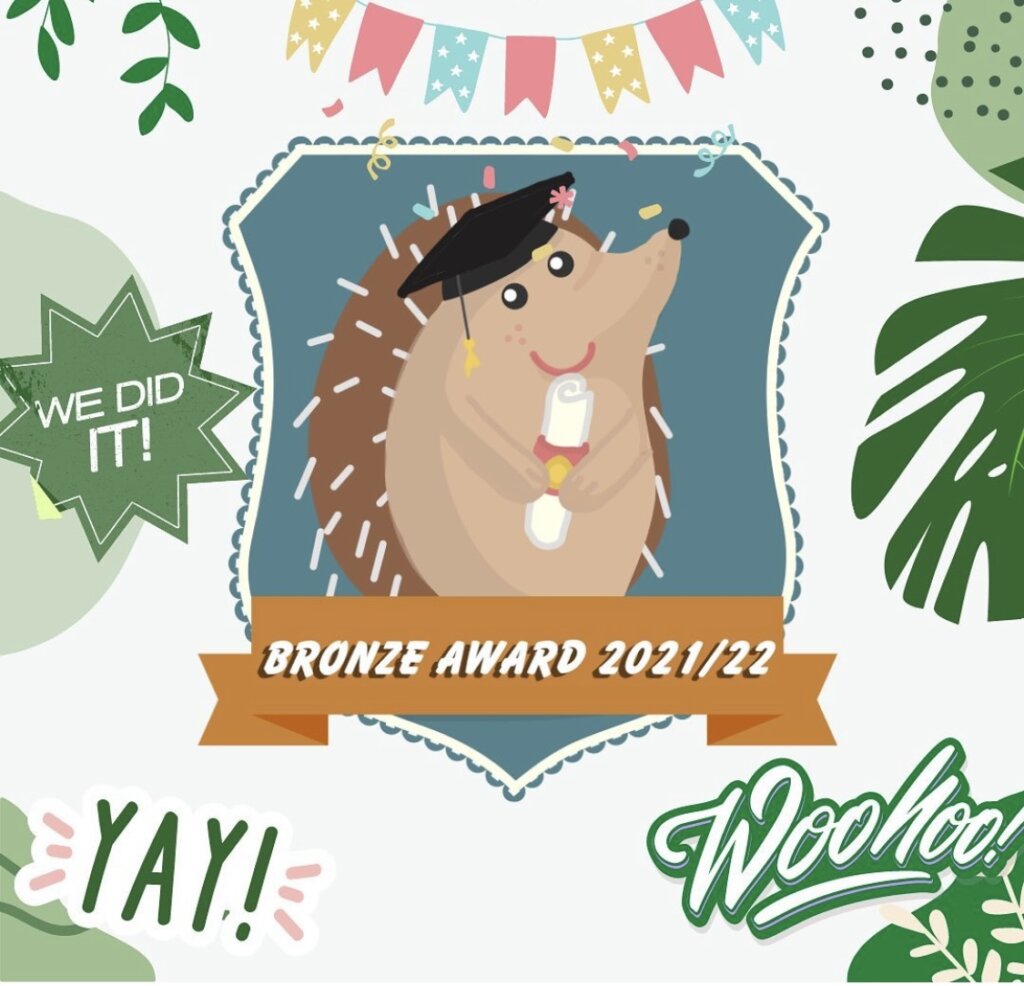 ---