Devastated mother of Blyth teen believes she would be 'proud' of her family's work
Written by Andrew Beharie on 13th December 2021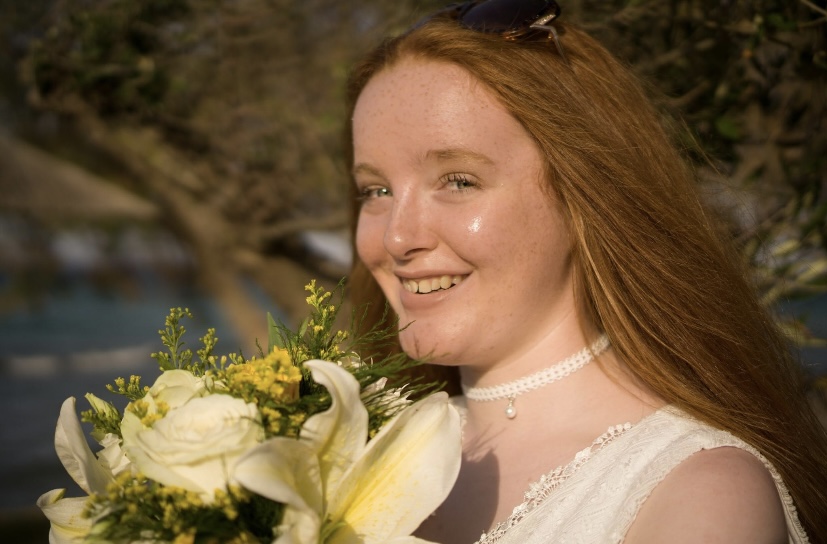 The distraught mother of a recently passed Blyth teenager says she believes her daughter would be proud of her family's brilliant charitable work.
Ellen Raffell, 16, fell into cardiac arrest on October 27, 2019, following an anaphylactic shock from an allergic reaction to food purchased in an oriental supermarket.
This led to her being taken into the intensive care unit at the Royal Victoria Infirmary in Newcastle, where her brain began to starve of oxygen.
Despite a major effort from her parents, paramedics and medics at the Royal Victoria Infirmary, Ellen tragically passed away four days later.
The 16-year-old was known to be allergic to nuts, and tests conducted on the food she consumed found nuts present.
Following her death, Ellen's mother Delyth, 55, set up Ellen's Gift of Hope, a charity in Ellen's name that aims to support children that face challenges in their lives due to health conditions.
All donations to her charity are used to help disadvantaged children across Northumberland, Newcastle, and North Tyneside.
She hopes that all the work that her family and friends are doing in Ellen's name will make her proud from beyond the grave.
Speaking to Spark Sunderland, Delyth said: "The main reason that the charity was set up was because Ellen was always someone that liked to help other people."
"She had a massive heart and was really compassionate from when she was a little girl, so when she died, we wanted to do something.
"I would like to do so many things in Ellen's memory, and we try to do things that we thought she would be excited about, and that makes me happy.
"Hopefully, we will build a charity that will continue even past me because we want to help as many children in the Northeast as possible."
Asked how she thought Ellen would have felt about this, Delyth said: "When we do something, we always ask ourselves, 'What would Ellen say about this?' so everything we do is in her name.
"She would be over the moon about raising money and helping people because that was just her thing. She had such a generous heart.
"I think she would be very pleased about what we are doing and I hope it makes her proud."
Delyth got her inspiration to start up her charity from her close friend Nicole Fidler, who also lost her son Charlie to anaphylaxis back in June 2010, when he was only eight years old.
Nicole set up her charity, Charlie's Gift, shortly after, which provides funding for disadvantaged children in Hertfordshire, Bedfordshire, and Buckinghamshire.
Also speaking to Spark Sunderland, Nicole said: "I knew Delyth prior to Ellen's death through Charlie's Gift, as Delyth worked with charities as well with Freedom for kids."
"It was very strange and tragic what happened to Ellen, I saw on Facebook that Ellen had passed and that it was similar to how Charlie passed from anaphylactic shock."
"You get that feeling that you were brought together for a reason, because of our kids, and that's led us to work together, and Delyth loved what we were doing for Charlie and decided to model Ellen's Gift of Hope around our charity."
Asked about any messages of support to families who have lost a child, Nicole replied: "Just take each day as it comes, there's no right or wrong way to deal with this."
"Not everyone has the capabilities to set up a charity, but find your own way to remember your child every day as it keeps them with you despite them not being here."
If you wish to donate Ellen's Gift of Hope, you can do so via their JustGiving page or contact Delyth directly at delyth@ellensgiftofhope.org or call 01670 458624.
---