Newcastle Charity 'Building Futures East' Empowering The Community and Improving Life Chances
Written by Keith Bays on 9th December 2021
A Newcastle charity is on a mission to empower residents in the community and improve their life chances.
Building Futures East is providing crucial support to help those in need improve their self-esteem, confidence and skills.
The organisation prides itself on taking a holistic approach to helping people, providing long term solutions rather than short term remedies.
Anthony Woods-Waters, CEO of Building Futures East, said: "Our whole focus is about improving the quality of life for people and there's a sequential approach to that which starts with engagement, looking at their self esteem their confidence as an individual and deciding with them what their priorities are. And for us, it's about that move towards learning and to work."
Woods-Waters added: "The number of people who we have supported as an organisation up to the end of 2020 was almost 17,500 over 14 years, 5,249 of those people went into jobs and over 8,500 into qualifications."
Another area of importance for the charity is to support the community with food, which often acts as a springboard for a fresh start for those struggling.
The food bank has so far supplied over 131 tonnes of food equating to over 315,500 meals to individuals, couples and families in need.
However, the aim is to address the issues around why people are needing a food parcel, so that individuals and families do not become dependent.
Sarah Eaglestone, community food and support manager, said: "Our role here is not to want people to use the foodbank, it's to not require it. It's about challenging situations with people in the right way so that they can get themselves out of difficult situations, and that's where we all interlink in the organisation to then get people's skills sorted and hopefully move them forward to being independent once again.
"It's about the bigger picture. The food is just the start, no one can look for work if they are not eating and they're not getting the nourishment they need."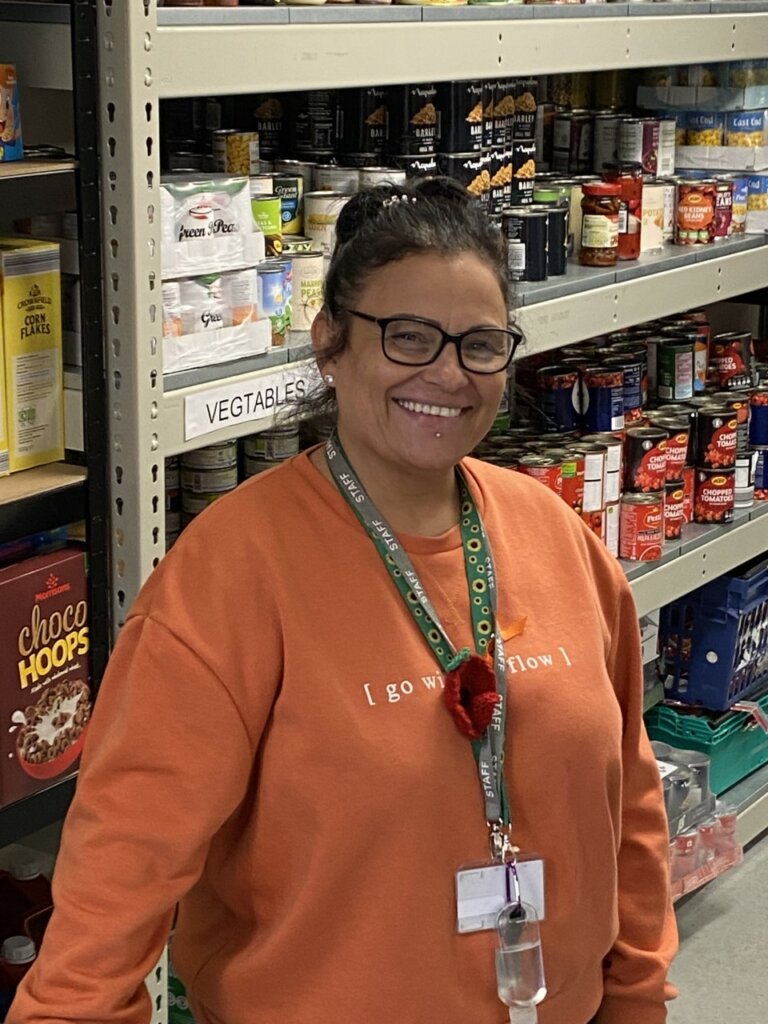 Volunteers who work at the charity's foodbank and help to prepare and deliver the food parcels have noticed that people are still struggling post-pandemic.
Jen Bell a volunteer, said: "Each week more people are being referred, who are still in financial difficulties and need support."
Bell added: "You can easily go through life not realising the breadline that people are having to live on, you know it's out there but it's very easy in a busy life not to see it."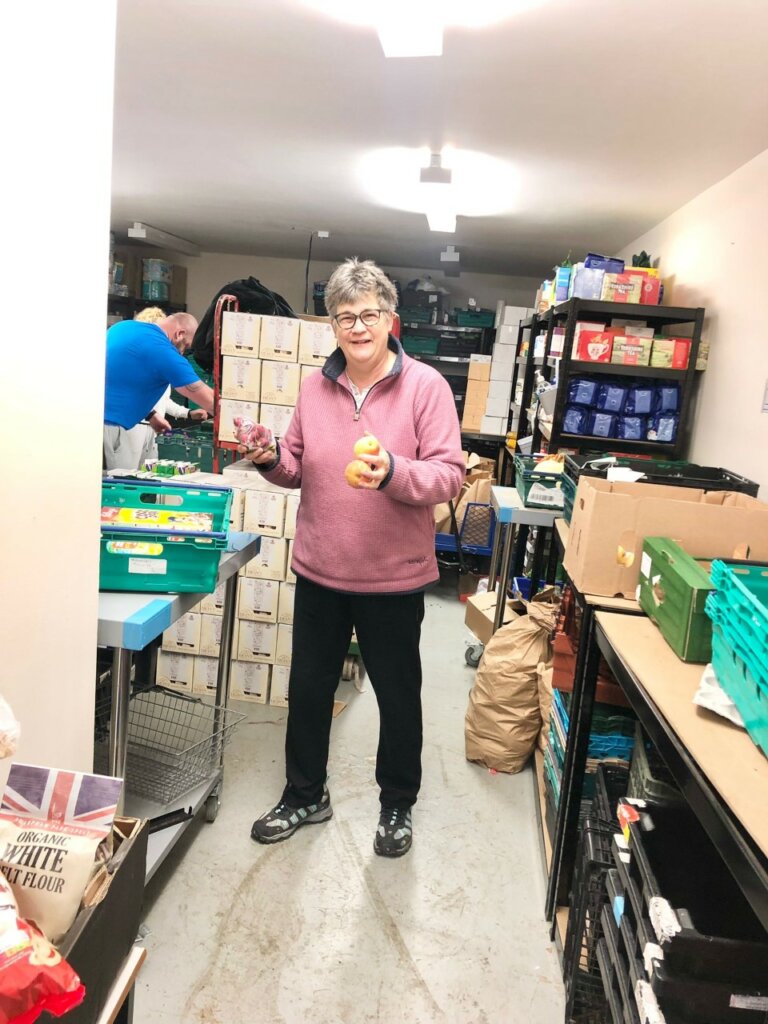 The charity also stressed communication with the community is hugely important, identifying needs and making sure people are aware of the help available.
Kat Poland, a careers advisor, said: "A part of our job is to provide the community with the resources that they need and to ensure people are not going through life not knowing where to turn or what support is available to them.
"That's why we are here to put it out there and to have those conversations finding out what their issues are, and if it's something we can help people with we will."
The organization also provides support to women in Newcastle who are victims of domestic abuse and empower them with new skills.
Anthony Woods-Waters, CEO of Building Futures East, said: "We run a DIY home maintenance programme for women which is geared around the practical skills to maintain their own homes, such as patch plastering, tiling, and hanging doors. But within that, it's about reducing social isolation and building those independent networks and friendships.
"As an organization, in a nine-month period we had spoken to 900 women, and in those conversations helped those women identify what turned out to be 18 or 19 prioritised interventions."
Woods-Waters added: "Domestic violence and domestic abuse remain an underlying issue for us to challenge."
While the forthcoming Christmas period will prove to be a difficult one for many, the charity will be providing both short and long term support.
Sarah Eaglestone, community food and support manager, said: "What we will be doing for Christmas is preparing food hampers and toy hampers, and we will be giving the parents the gifts to wrap for their children, rather than us wrap them which would be toxic charity.
"In the food parcels and food hampers, I'll be putting in invites to come along and do a budgeting plan for the year ahead, so that there not going to find themselves in the same position again."
To find out more information about support and services offered, visit the Building Futures East website.
---