The Lion, The Witch and The Wardrobe at Sunderland Empire Review
Written by Spark on 3rd December 2021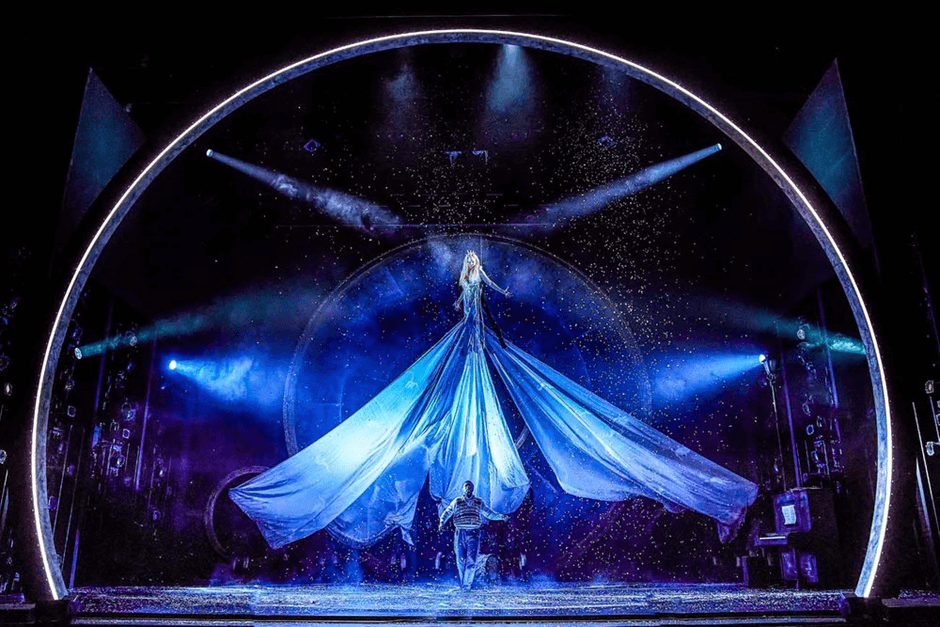 The stage adaptation of C.S Lewis' The Lion, The Witch & The Wardrobe book has arrived in Sunderland, for the only shows in the North East.
Siblings Lucy (Karise Yansen,) Edmund (Shaka Kalokoh,) Susan (Robyn Sinclair,) and Peter (Ammar Duffus) escape wartime Britain as evacuees and are sent to a small Scottish town. But instead, they all end up in a faraway land called Narnia, where winter never ends but Christmas (and Santa) never arrives.
Narnia is a magical kingdom with talking beavers, Aslan the noble King and the Evil White Witch. The role of the Evil White Witch is played by Samantha Womack, who is known for her famous roles in BBC's Game On and Eastenders as well as her roles on London's West End.
The performance is filled with outstanding set designs, intricate props, and incredible puppetry. The puppets (designed and directed by Max Humphries and Toby Olié) are complicated in design but bring the show back to the one of the earliest forms of theatre.
From the large puppet of the lion, an important part of the show, to the simple puppet of the robin, they were all magical and an evident highlight of the show.
Another highlight of the show was the staging of the production. It was rather simplistic but highly effective, from the representation of the train ride to Scotland to the journey through the wardrobe, it was sensational.
The majority of the storyline from the 1950s classic book remains in the show and there are only a handful of changes and a couple of scenes missed out (and replaced with musical numbers) to fit the two hours and 10-minute running time of the stage adaptation.
Sunderland Empire was filled with both the young and the old for the show, directed by Michael Fentiman, on Tuesday night and there is an aspect of the show for every member of the family to enjoy.
The production is on at Sunderland Empire until Saturday 4, December with evening performances at 7pm each night, as well as a 2pm matinee performance on Saturday.
The UK and Ireland tour of The Lion, The Witch and The Wardrobe continues into next year with visits to 14 more cities up until May 2022.
---