Holborn Park protesters fight to save play area amid housing development row
Written by Paula Rivett on 15th November 2021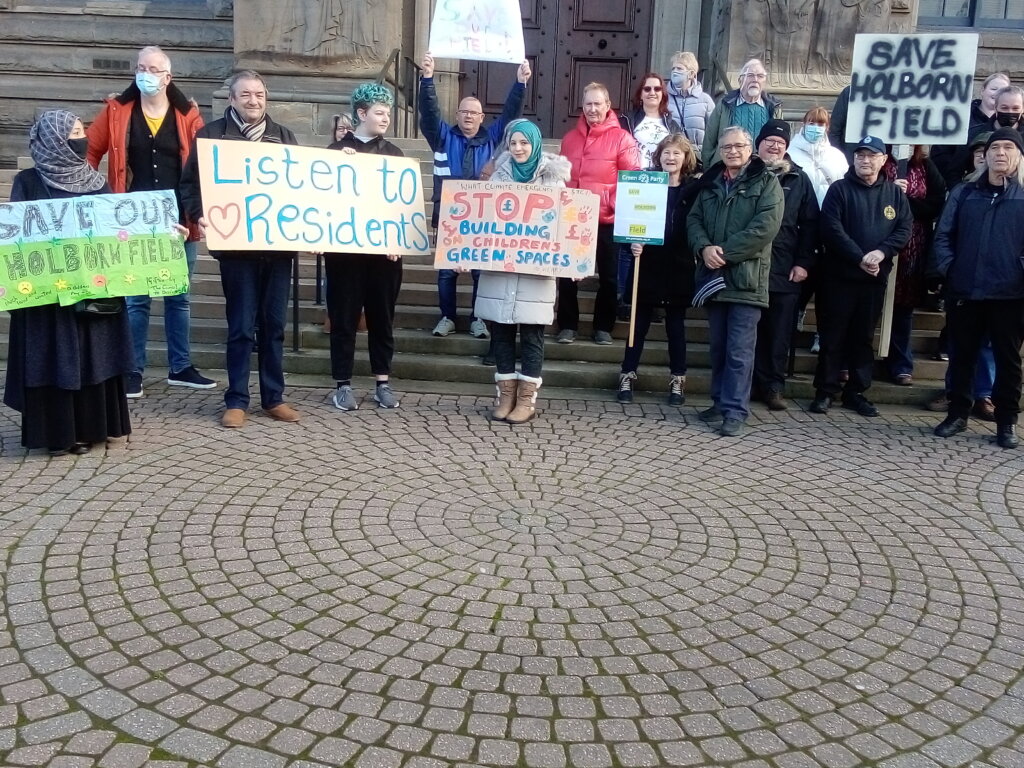 Campaigners protested outside South Shields Town Hall on Wednesday in a bid to stop 48 houses from being built on a green land area.
The green space is included in phase one of a 350 home development in the Holborn Riverside area of South Shields.
But angry residents say the plans will destroy a rare piece of green space and an area used as a playground by local children.
Leyla Al-Sayadi, campaign organiser, said: "I have lived here for years and all of our children play on the field. The idea of replacing all of the trees and beautiful green space is horrifying to us. We are in a climate emergency yet South Tyneside Council's answer to that is to build houses on the only green space we have."
Ms Al-Sayadi stressed that the community are not against the regeneration as a whole but want to save the green field and playing area.
She added: "Our ward councillors have given little support. One of them, who is on the voting panel, stated that we should 'open our minds' with regard to the plans.  I feel that this is a predetermined decision from the council."
The campaign has been ongoing since December 2020 and has the support of South Shields MP Emma Lewell-Buck.
Mrs Lewell-Buck was unavailable for comment but has previously said: "When it comes to planning, often people feel they are ignored. Local voices need to be listened to."
She added: "None of us are against the development. We just don't understand why the development has to include a well-used park area."
South Tyneside Council planning committee will meet on November 22 to make its decision on the application.
A spokesperson for the council said: "Formal objections are now being handled as part of the planning process and until such time as this has concluded it would not be appropriate to comment further."
Keepmoat, along with Cussins Homes, are the proposed builders for this site.
A spokesperson for Keepmoat said: "We have sought to address residents' concerns and have incorporated a play park into our proposals by reducing the number of new dwellings proposed."
He added: "The constraints of the overall scheme have meant that we are unable to reduce the scale of our development further. It is now down to the council to decide, under the statutory process, whether or not our proposals are acceptable."
Further details of the application can be found at Search planning applications – South Tyneside Council Ref ST/0245/21/FUL.
---