Kay Greyson brings A-Game to Sunderland's Waves festival
Written by Keith Bays on 12th November 2021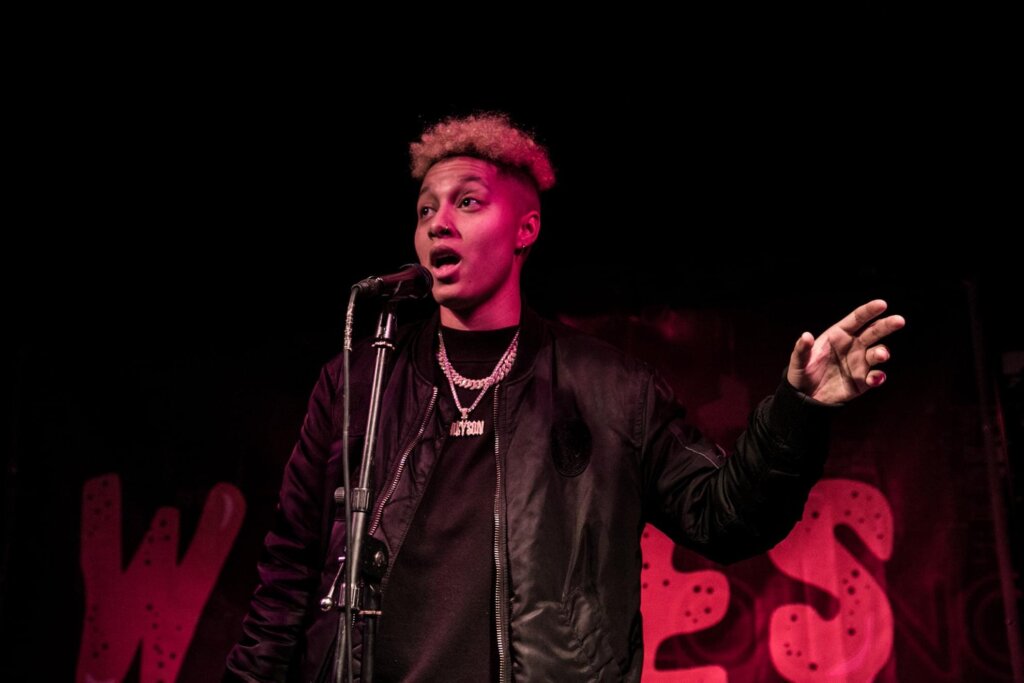 Local artist Kay Greyson believes she is on the verge of something special, as her performance went down a storm at the new Waves festival.
The set kicked off with a performance of Greyson's 2020 track Paris, in which she delivered an energetic rendition and demonstrated a superb vocal adeptness.
Afterwards, the local Hip-Hop artist spoke about the growing confidence she has in her writing and performing.
Kay Greyson, Musical Artist, said: "I have become much more confident and, I now have the belief in myself to be great."
All of the music written and performed by Kay was written during the Covid-19 lockdown period, including her new single Over and Over which is due to be released on November 19, 2021.
Kay explained: "The new track is all about doing things you might not like, but you do them over and over again to get where you want to be it's a motivational song."
The Hip-Hop artist was incredibly confident that the new Waves festival will be very successful and was passionate about artists having a platform to perform.
Kay said: "There are so many great artists in Newcastle and Sunderland, so having great venues, great musician's and well-organised events are brilliant and gives performers a platform."
Legends in the music industry have influenced many Hip-Hop stars and Greyson is no different.
"I am in love with all of the great writers like Bob Dylan, Kendrick Lamar and Eminem. I love the written word and how you can tell a story in just a short space of time," she added.
For all of those that would like to see Kay again or perhaps for the first time. She said: "I have a gig at the Alphabet Theatre In Newcastle at the end of November, and all the information can be found on my Instagram."
Kay will also be releasing new music at the end of the month. She added: "The single is also out November 19, 2021, and the Extended play is out after that."
The successful event was a new addition to the local music calendar, and other big act's such as The Lake Poet's lead singer, Marty Longstaff was pleased to see its introduction.
Marty said: "The event is amazing we haven't had something like this in a long time there are lot's of new artists and bands coming through."
He added: "I have real confidence that if they can keep getting bands to perform, I know there's an audience for that."
---