Ryhope CW 1-1 Thornaby FC: Points are shared in a game ruled by the conditions
Written by Kyle Ritchie on 27th October 2021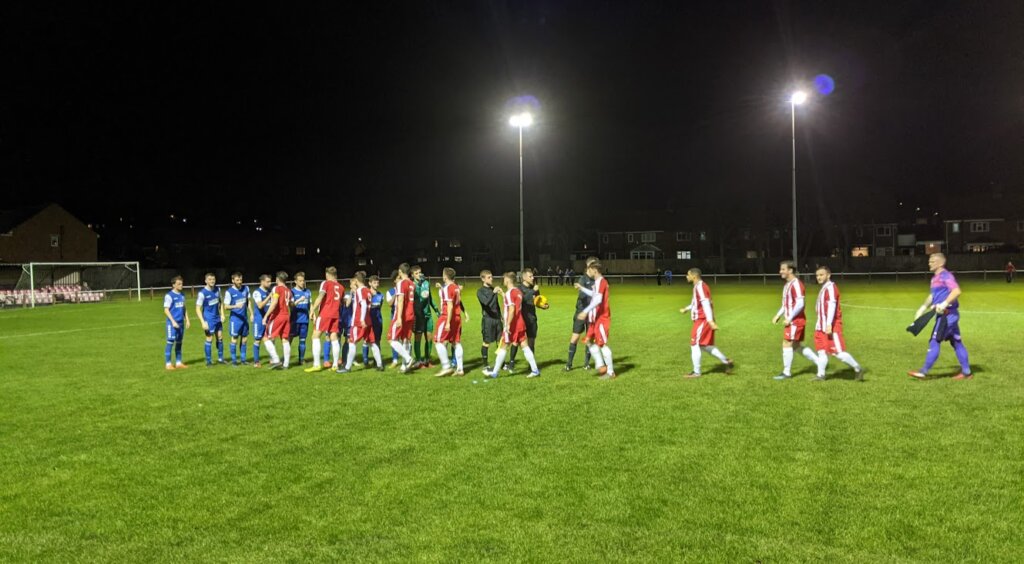 With only ten minutes played Ebac Northern League top scorer James Ellis scored his 16th goal of the season as the home side dominated the first half.
As the teams swapped for half-time, the momentum within the game switched and with the backing of the wind, Cyril Giraud was able to equalise for his team in the 57th minute.
Both teams had chances to take all three points, but neither were able to take their opportunities to win the game.
Despite a disappointing defeat to Bury AFC in the FA Vase in their last game, Ryhope were hopeful to continue their fine league form of three wins and two draws.
The visitors were hoping to build on their 4-0 success against South Liverpool in the FA Vase, as they searched for their first league victory in three games.
Ryhope manager, Gary Pearson, made four changes from the side that were defeated on Saturday, with forward Jon Weirs returning to the squad after missing Saturday's game due to being cup-tied, as well as returns for Denver Morris, Thomas Price and Chris Trewick.
The home side were able to strike first, as Kyle Davis broke on the counterattack down the right-hand side and delivered a great cross into Ellis, who was able to half-volley the ball into the bottom left corner of the goal.
Ryhope looked to make the most of the wind advantage in the first half as Thornaby were able to defend well against a Ryhope side applying the pressure.
Colliery Welfare's best chance for a second came on the stroke of half-time with Davis heading just over from David Gordon's freekick.
The visitors got back into the game on the 57th minute. Giraud was able to turn and take a shot from the edge of the box that brushed past James Winter's fingers in the Ryhope goal to make the game all square.
Thornaby struck the post twice in ten minutes as they looked for all three points. Daniel Flounders' corner almost crept in at the front post but the woodwork denied him. Substitute Reece Kenney's curling effort smacked the upright with the goalkeeper rooted to the spot.
Both sides had big chances to win it at the end with Ryhope's Robbie Bird having a great chance just outside the 6-yard box. He fired the chance wide of the post.
Lee Moore had the best chance for the away side as his volley from inside the box, went agonisingly wide of the post as the game ended 1-1.
After the match, Gary Pearson said: 'We managed to get the upper hand in the first half and we had the three points at that point. We had a great structure and a great shape and the goal could have been avoided."
Pearson admitted that he did not feel his team lacked anything in the second half, saying: "If you look at the weather, it made it a game of two halves. With the wind, we were much better and against the wind, we still had three really good chances that we should have finished."
Ryhope face another home game on Saturday against Whitley Bay with Pearson saying: "There will be changes on Saturday, a few of them are forced but some will be tactical or down to fresh legs after a very demanding game this evening."
Overall, the manager was happy to gain a point and extend his side's unbeaten run, adding that "it keeps the unbeaten run going in the league. We'll concentrate back on that and see what the season brings us."
---