How the people of the North East feel about Insulate Britain protests
Written by Jacob Bolam on 22nd October 2021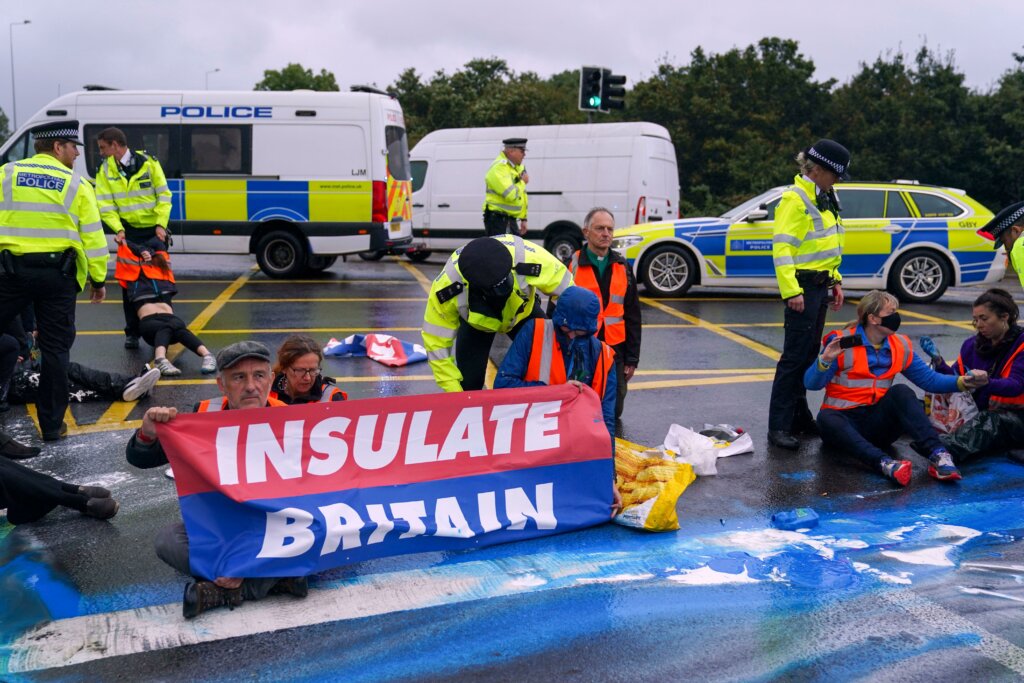 Residents of Tynemouth have spoken about how they feel about the Insulate Britain protesters.
The protesters have been causing major problems and delays for motorists mainly around London, including the M1, M4 and M25.
With recent videos circulating of motorists dragging protesters off the road, Insulate Britain has been causing great debate up and down the country. 
We asked the people of Tynemouth how they feel about the protesters, and how they would feel if the roads they travelled on started to be blocked.
Student Alex Willis, 19, said: "I wouldn't know how to react if I came across them on the road, to be honest. I feel like others would take matters into their own hands before I even know how to react to them really."
Shopworker Katherine Benning, 61, said "I take the bus so I don't really have that worry about my own car being stopped on the road. As for people getting physically violent, I get their frustrations but don't get why they should have to do anything if the police are there."
Middle school teacher Louise Betham, 33, said: "There's more than one way of trying to spread a message. I honestly don't think blocking roads is going to convince anyone to insulate their homes."
When asked whether the protesters should be targeting the government rather than random motorists on the road, office administrator Oliver Milburn, 39, said: "Definitely."
He added: "The road blocking isn't doing anything and only angering people. If they've claimed they want the government to help, then why are they not protesting outside parliament? Why do innocent people who for all they know support their cause have to suffer?"
Civil servant Marc Coperwaithe, 47, said: "I'd probably call the police if they were in my way, can't lie. I don't have a problem about what they're protesting and that, but it's verging on unacceptable what they're doing to people on the road."
All the people asked about Insulate Britain also stated they would be open to the idea of insulating their home to low energy, but only if it was less expensive.
---