NFL London Games Show Rising Popularity of American Football in North East
Written by Eve Bell on 14th October 2021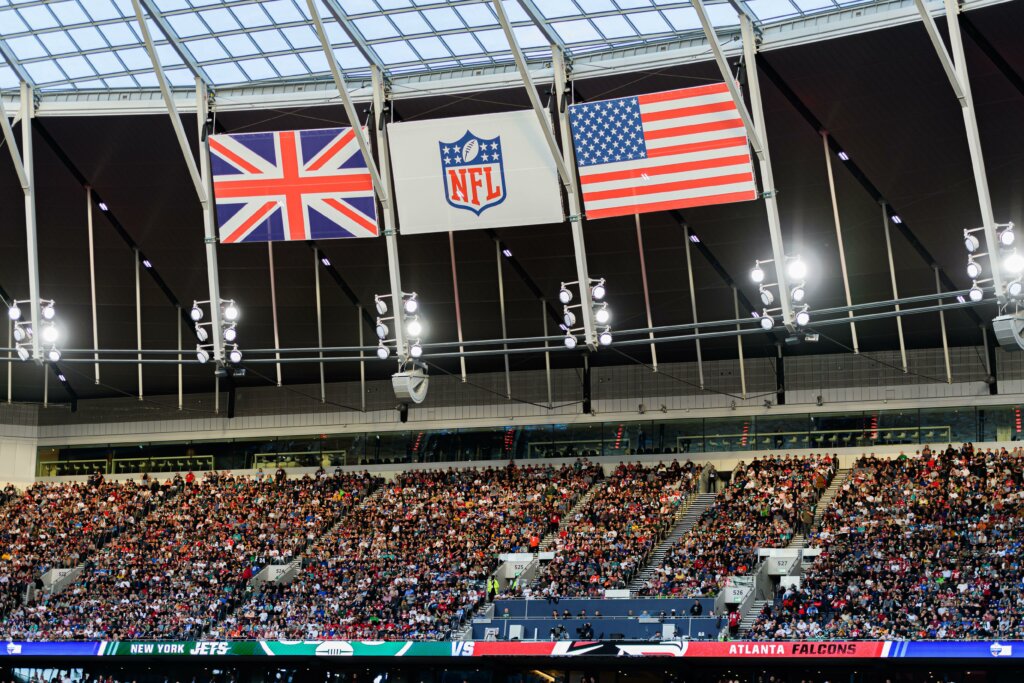 American Football's popularity is soaring in the North East and university teams are leading that increase.
Local teams The Newcastle Raiders and Northumbria Mustangs have seen a surge in interest which has been amplified by the recent NFL London games in Tottenham Hotspurs's stadium, making the game a hot topic.
Tavis Todd, a player for the Northumbria Mustangs, said: "It's good for British fans to experience a game, and it's a great way to increase participation within the UK leagues."
With Sky's NFL-dedicated channel launching in 2020, it marked the league's first partnership with an international broadcaster, and made the sport more accessible in the UK than ever.
Head Coach of the Newcastle Raiders Kevin O'Reagan, who attended a London game himself, said: "I think it's a great thing for the league, all the games sell out quickly and attendances at Tottenham and Wembley are often higher than at some stadiums back in the USA."
The Raiders have over 50 registered members and three registered coaches which is, O'Reagan says, a "big increase on previous years." The Mustangs, in 2018, had "a record-breaking number of rookies, but this year it's been average." 
Although Covid-19 has affected numbers for the teams, the increasing influence of the game in the North East is still obvious.
Quarterback Matt Ryan lead the Atlanta Falcons to a 27-20 victory over the New York Jets and the Jacksonville Jaguars ended their 0-5 streak with a win over the Miami Dolphins, making the national interest surrounding the sport at an all-time high.
---