Four of the best family-friendly Halloween movies
Written by Holly Allton on 15th October 2021
It's spooky season! There's no better way to get into the spirit of Halloween than by cosying up and watching a scary movie. But if you're not a fan of the truly horrific horror movies, then this list will provide you with the best family-friendly Halloween features.
It is not truly Halloween until Hocus Pocus has made an appearance on our screens. It's the one movie that will get you right into the spirit of it all. From the autumnal aesthetic throughout the movie to the amazing make-up and costumes of the characters, specifically the witches of Salem (Winifred, Mary and Sarah), and the corpse of Billy Butcherson. It also features the fabulous rendition of I Put A Spell On You by Bette Midler, a cover stronger than the original.
Hocus Pocus is available to stream on Disney+.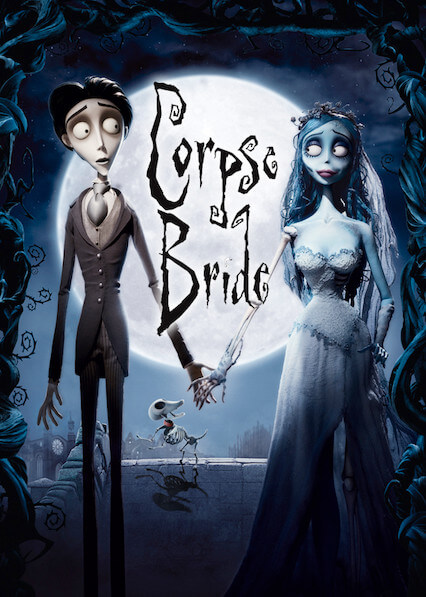 You can't go wrong with a Tim Burton film at this time of year. Halloween or not though, his sombre yet beautiful way of creating films is always something to enjoy. The Corpse Bride is the perfect choice if you're after something that will tug on your heartstrings.
The Corpse Bride is available to rent or buy on Amazon.
Another Tim Burton pick and it's debatable whether it's a Halloween or a Christmas movie. Perhaps both. Even though it's a terrifying movie when we're young, there's no denying that Jack and Sally are quite cute and are the perfect Halloween love story.
The Nightmare Before Christmas is available to stream on Disney Plus.
Not specifically a Halloween movie, but creepy enough to be included. This movie starring David Bowie has all the weird and wonderful fantasy elements that you could possibly need. Everything about this film is iconic, as well as timeless. It is still just as impressive and exciting to this day, even though it is now 35 years old. If you fancy an extra fright, read here about what happened to the Hoggle puppet. Nightmare inducing stuff.
Labyrinth is available to stream on Netflix.
---