The Starling Review
Written by Ewan Gleadow on 29th September 2021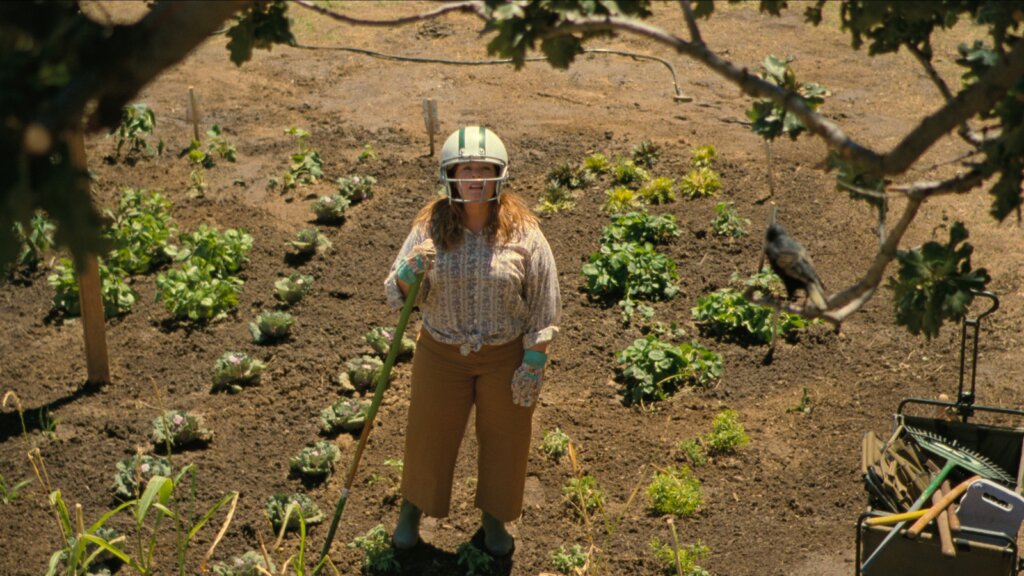 Grief is never an easy message to tackle. It takes great workmanship to create a project destined to capture a large emotional range and a core volume that not only has specific scenes of enlightenment and broad adaptability, but one that an audience can relate to, feel for and engage with. An impossible challenge for many, including those behind The Starling. Netflix's latest chance to promote some form of unity in misery is a wasted opportunity. Melissa McCarthy and Chris O'Dowd are well cast and perform well in this feature from Hidden Figures director Theodore Melfi. He is far from the touching heights he hit with that astronomy-based drama. Even his film before that, St. Vincent has more heart in it, but even then that was a tad plain. The Starling has many of those plain incentives but without the core likeability of characters or script to bolster it.
A strong turn from McCarthy is neither surprising nor inevitable. Her talents are often reserved for dramas. Can You Ever Forgive Me may only be remembered for that surprising turn from McCarthy alongside Richard E. Grant, but it is a beacon of hope for those wishing for more films like The Starling. Even then, The Starling is so focused on McCarthy as a performer that it forgets to give her the bulk of the emotive strife so consistent with this sort of feature. Happy families torn apart by tragedy ebbs away into nothing of real value or worth, not because the cast isn't up for dealing with the heartbreak, but because the script does not offer it.
Much of that lacking emotive punch can be found in the complacency and calmness that comes through The Starling. Predictable its moments and pockets of supporting enlightenment from Kevin Kline and Daveed Diggs may be, they are surplus to the very limited requirements of this feature. It is not that the struggle of the Maynard family is not upsetting, but it is uninteresting. It pushes the envelope of static characters. A numb feeling washes over the cast rather quickly, and that is an issue closely related to what the script offers audiences at home and the actors on set. Neither are moved by these performances, but we are joined in unison by the relation of grief and context. That is not a masterclass from Melfi, it is theft from our own experiences and ideas.
Honest and virtuous intentions make the core of The Starling impossible to hate, but the writing drags it down far further than expected. McCarthy and O'Dowd hold on for dear life, their roles here are pruned and primed ready for a passing audience to consume those moments of heartbreak. It should be no surprise that they peter out without much fanfare, for The Starling is not a film that can break the mould, merely conform to it. Conformity is fine, but when a dramatic and emotionally charged piece such as this is relying on the comfort of the genre thus far, then it is the sign of a flailing director. Melfi inspires little, if anything, with The Starling. It is a film dead set on creating grief that an audience can accept, yet fails to understand the inherently unique and crushing experience of its characters.
---