Gorillaz – Meanwhile EP Review
Written by Ewan Gleadow on 25th September 2021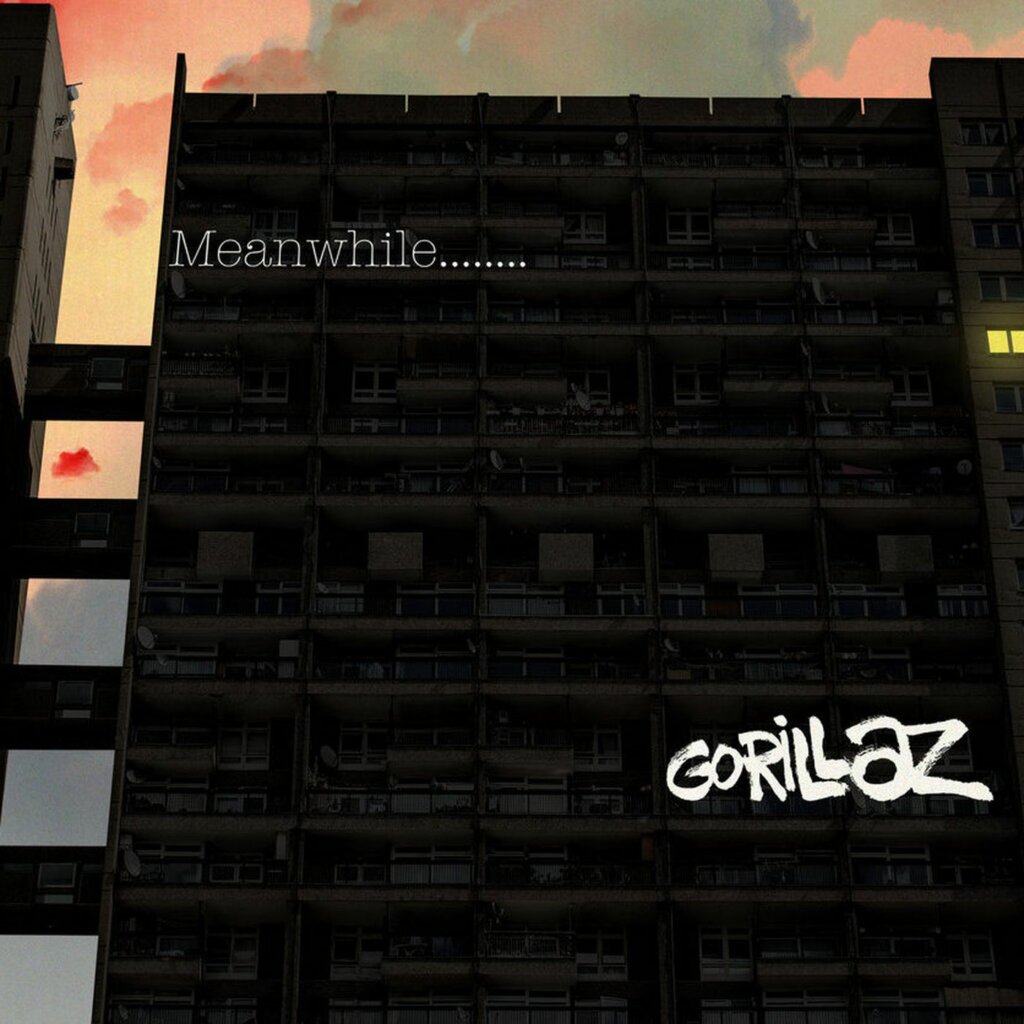 After the malfunctioning nightmare of Song Machine, it was high time for Gorillaz to get themselves back on track. That is no small feat. Considering most of their tracks these days do indeed have that "feat" tag festering deep into their title, it becomes harder and harder to define Gorillaz as what they once were. What they are now is meaningless. Their desire for redefined stylings is an odd change, and not a necessary one. A collection of artists looking for a quick three-minute serenade with Damon Albarn. Who could resist? Sean Ryder certainly couldn't. But those were the glory days, and we are long past those. Meanwhile, their three-track, feat-heavy EP, hopes to spark a second guest artist-heavy project in just as many years.
The titular track, Meanwhile, is meaningless. A bit of filler that gives Jelani Blackman and Barrington Levy some space to work through a few lyrical try-outs. Mystifyingly forgettable, though. Barely eligible for that club fodder category so many fallouts of the Britpop genre are now clamouring for. Albarn cements himself on the first track well enough but buried under the Gorillaz brand and the many artists they grab for a quick studio pep-talk, and it is hard to remember what Albarn first set out to do. The visualised narrative styling of Gorillaz is long gone, a meaningless venture now that wishes to explode into NFTs and cash out fast.
Beyond the title track, little is left. Meanwhile fails to make an impression not just because the songs aren't good, but because they feel indifferent to the meaning behind Gorillaz. Jimmy Jimmy is another nothing song, the usual, comfortable backing creating a plain field for lyrics of no meaning, the group are perfunctorily churning out song after song. They have become the song machine. Dirty Harry and Up on Melancholy Hill feel miles away, leagues above the slow and unmoving Jimmy Jimmy or the redundant inferiority of Déjà Vu. At least that track, the Alicai Harley-paired track, has some variety to it. Albarn's singing takes a turn for the worse, but Harley is there to pick up the pieces. Along with some amiable soundscaping in the background, it is a song that survives more through its implicit quality as noise than as anything fans of Gorillaz will look on as a work of lyrical genius. Clint Eastwood this is not.
Meanwhile has glimmers of erstwhile production, but it is still a long road back for Gorillaz and their chart-topping domination. They are no longer in their Dennis Hopper-cameo era. Who'd have thought those were the days we'd wish for? A long return awaits Gorillaz if they can stick it out, but in a music scene dedicated to giving bright ideas and fascinating diversions the spotlight, it'll be difficult for the once innovative stylings to pop back into focus. Not just because the audience is broadly uncaring, but because what Gorillaz are now is far different, far worse, than what they once were. Who'd have thought Ryder would be the high point?
---