Jarvis Cocker – Aline Review
Written by Ewan Gleadow on 20th September 2021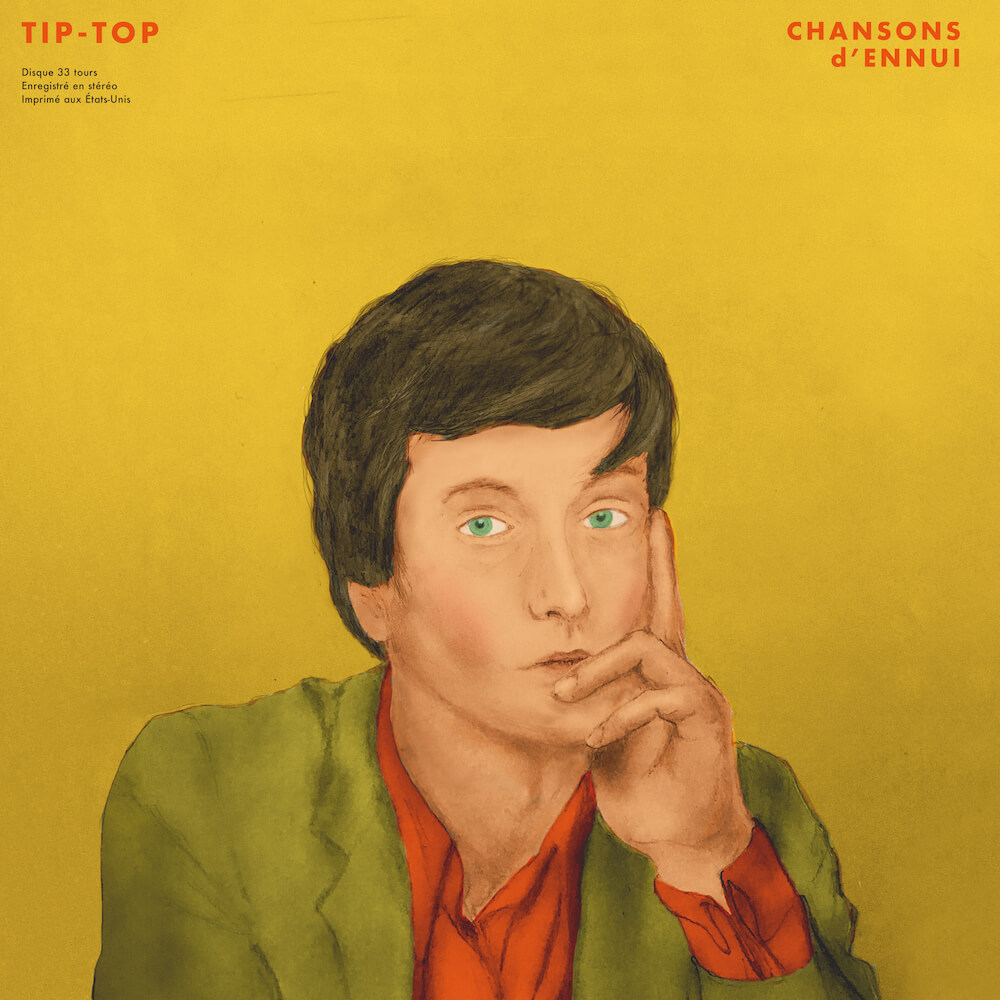 Impatient audiences waiting for the release of Wes Anderson's The French Dispatch may feel fobbed off by a former Britpop icon covering a French classic featured briefly in the trailer. Aline was the glue that held the promotional slots of Anderson's new feature together. Jarvis Cocker's latest track, a bombastic cover of French singer Christophe's Aline, hopes to stir some excitement not just for The French Dispatch but Cocker's upcoming album, Chanson's D'Ennui Tip-Top. He is a man of many genres. He takes on the classics of the 1960s and the magnanimity found within the classic lyrics, bringing them to life with French gusto. He does so particularly well with this cover of the Christophe classic.
Had it been slower or simpler, Aline would have been reminiscent of Blur's To The End. Those bittersweet notes are methodical and contemplate nothing in particular. Aline avoids that with a crashing introduction, a heightened reverb of the backing track, and a sultry first line from Cocker. His voice is emotive and pushes through the high-strung violin with an abject expression of longing. An explosive final repetition of "Aline!" pushes sincere desperation through from the singer, trailing off nicely into the backing singers and the whispered final word. It is the Cocker classic in motion, the ability to project these whispered, wrought emotions has been a staple of his repertoire for some time. He relies on it well with Aline, using it to contrast the crashing introduction and faded outro. 
What may surprise those newcomers to Cocker's style is that, despite singing his heart out in a second language, his emotion and capturing this spirited single are as intact as the rest of his work. A switch from English to French adds that beauty. It is the language of love that Cocker presents so wildly and frenetically with this song. A passive repetition of the "Et j'ai crié" brings about that inherent romanticisation of the French language but corroborates it with the merits of Cocker's solo works. His appeal to the broad tranquillity of love, founded on early works like Something Changed or Love is Blind are crushed into an acceptable simplicity that relies more on the beauty of language than the meaning of lyricisms. A shame somewhat, since Cocker's lyrics in recent years have been the best part of his work, yet Aline shows he is just as good without them. He just needs to find ample place to explore other, older benefits of his music.
Cocker's newest single inspires confidence in the upcoming album, but he teased us with greatness once before and failed to follow up on it. House Music All Night Long still rumbles along, the jewel in the crown of Beyond the Pale. Let's hope it doesn't happen to Chanson's D'Ennui Tip-Top, an album destined to be a sleeper hit at best, and an odd bit of backlog for an accomplished oddity at worst. Fool me once, shame on Cocker, fool me twice, well, Aline surely can't let us down now…
Jarvis Cocker's French-inspired cover album, Chanson's D'Ennui Tip-Top is set for release on 22nd October. You can listen to the first single, Aline, below.
---