Cost-efficient transportation solutions for Sunderland University students
Written by Elif Gulmen on 29th September 2023
Sunderland University students have been finding money-saving transportation solutions to manage their daily commutes.
Hundreds of students, have started to daily commute from all parts of the region to attend lectures on Sunderland University's campus, relying on modes of transportation including metros, buses, walking, and cycling. The University and transport services, like Nexus, provides cost-effective transportation options for students and their positive impact on the student community.
The University of Sunderland offers complimentary transportation choices for students, including the Student Union Campus Bus and the Sunderland Connect Bus 700/701. 
These services are available at no cost to students, and they serve various stops throughout the city while providing direct routes to the main university campuses in Sunderland.
Student, Ruth Chukwu, 27, said: "I find it very beneficial, it's one of the things I love about Sunderland University."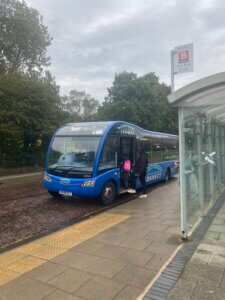 Saera Begum, 23, a student said: "I find it really good to have a free bus because I'm saving up on money."
Alex Easton, 19, a student said: "I come into university two times a week, sometimes I take a free bus or get dropped off. I like taking the free bus, because I don't have to spend too much, things are already tight as it is for food shopping and staying social with friends.
"I sometimes come into the university in a car with my friends, the parking permit is beneficial, as it makes it cheaper to park up the car."
The University provides, the hourly parking rate is £1.60. However, students and staff have the option to register their vehicles with the University, which decreases the on-campus parking cost to 35p per hour, with a daily maximum of £1.30.
Meryem Khan, 46, a student said: "I have to travel from Newcastle, through driving. I'm happy to know the university provides this service, as it helps me save money and I don't need to worry about how many hours I can stay on campus."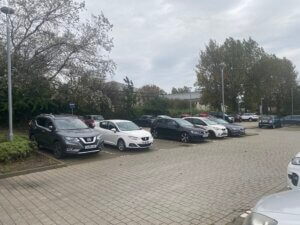 Mustafa, 26, student said: "Taking the metro to University and back home to Newcastle, a few days of the week can cost me quite a lot, as I get the day tickets. But most times, taking the metro is a lot easier rather than taking a bus, so it's worth the price."
A Nexus spokesperson said: "The cost of Metro travel remains substantially discounted for students, who are a really important market for us in both Newcastle and Sunderland. Students continue to enjoy a 40% discount on the cost of an all-zone annual season ticket on Metro, and a 30% discount of four week Metro passes."
Furthermore, Nexus has extended the Pop Blue smartcard to individuals aged 21 and under, offering single journeys for £1 and all-day travel for £2.20 through a Pay As You Go option. 
Nexus added: "We keep our fares as low as we can. Some fares went up in April in order to help us meet the challenge we face with higher Metro running costs, not least the big jump in the price of our high voltage power."
---