REVIEW: Greta Gerwig's Barbie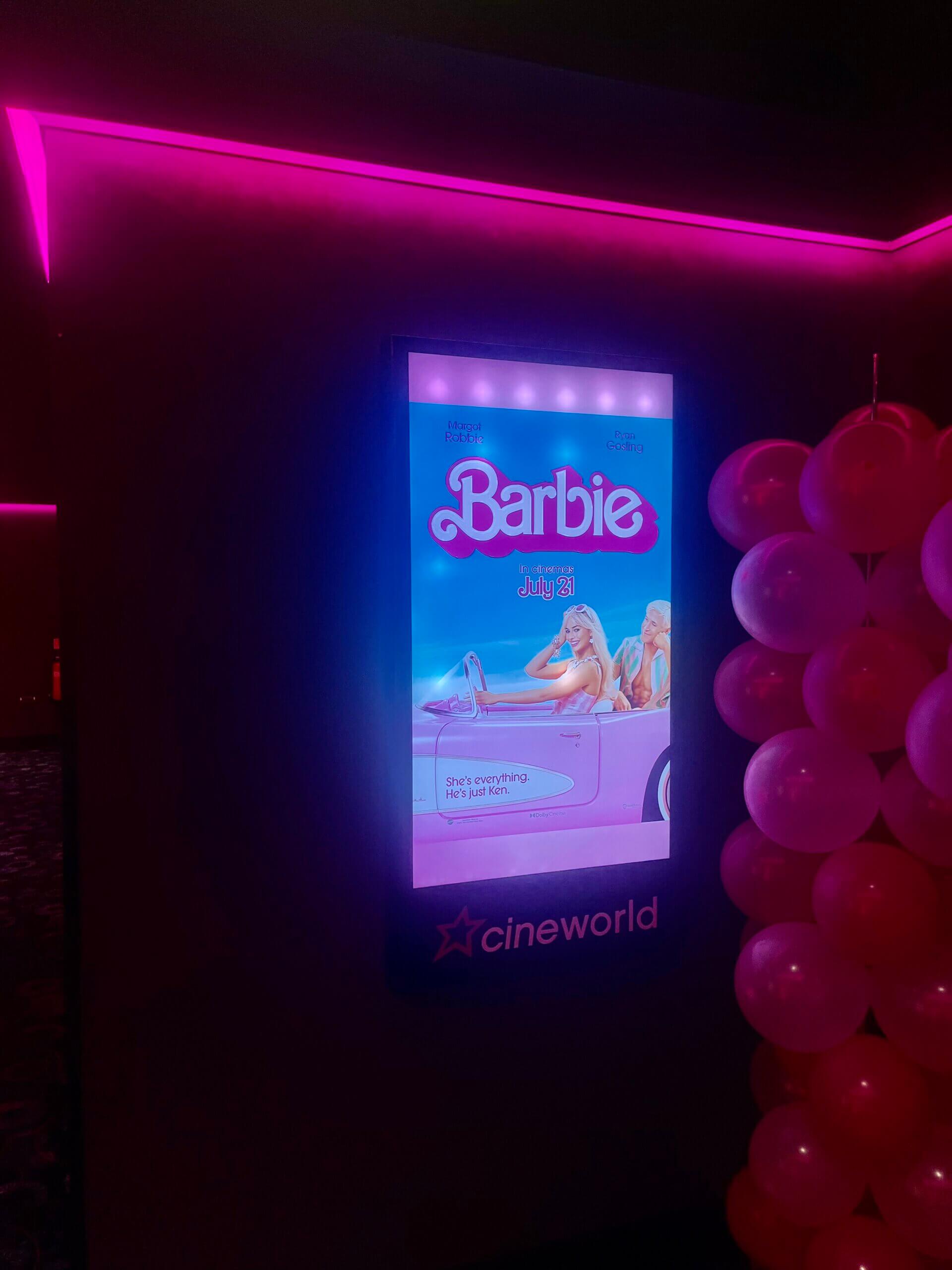 I had to see Barbie as soon as possible, so I made it my mission to catch the earliest viewing I could find. When I was younger, I loved my collection of Barbie dolls, so it's obvious I had to see Greta Gerwig's iconic new Barbie movie. Let me tell you what I thought…
Firstly, I have to applaud Gerwig's casting, Margot Robbie was the perfect Barbie, and Ryan Gosling was the perfect Ken. Admittedly, I didn't think Gosling would've been as brilliant as he was playing Ken, but his portrayal of the character was my favourite part of the movie. I loved Gerwig's inclusion of British stars such as Ncuti Gatwa and Emma Mackey, and I definitely thought choosing Mackey was a clever move as people often make the comparison between her and Margot Robbie. Michael Cera was hilarious as Allan and the perfect dose of comedy to keep the movie flowing; he was wonderfully weird, and just, well, Allan.
The set designs and some of the shots were none other than brilliant, the inclusion of the Barbie themed Mt. Rushmore and the Barbie themed Statue of Liberty were subtle yet impactful, you have to think about how much work must've went into every little detail about the set design, everything was how I expected it to be l, and more. It was amazing. I absolutely loved how Gerwig captured and brought to the life the scene of Robbie's heels posed in the classic Barbie way, it definitely was a well-thought out addition to the movie and storyline.
I found myself laughing a lot during the movie, the adult jokes and the comedy within the movie were perfect, I didn't expect to laugh so much. Gosling's portrayal of Ken had me laughing more than anything, though, he was hilarious and I loved him. Ken's self discovery was an interesting journey, and one that I didn't expect to see, and his discovery of manhood was funny in so many ways.
I actually thoroughly enjoyed the representation of Mattel, which I honestly didn't think I would, but it was comedic, and this film thrived with the frequent use of comedy, I can't fault that.
I was pleased to see the representation within the Barbie characters, Barbies of different shapes, sizes, and races have a breath of fresh air to the film and took away from the concept of a 'perfect' Barbie doll. The movie included so much feminism and self discovery, Robbie's character finding herself was heart-breaking at times, yet absolutely beautiful. Gerwig definitely used feminism a lot in this movie, to reflect that women can be whatever they want themselves to be, and men, like Ken, can too.
One thing I have to talk about is the outfits, the outfits were glamorous and everything I could've dreamed of in a real-life Barbie world. I loved Allan's classically simple look, it definitely helped reflect him being just Allan. My personal favourite outfit choice from the movie was definitely Barbie's pink cowgirl get-up, it was actually perfect and I can see that being a popular fancy dress option in the future. Moreover, Ken's outfits were equally as enticing, I especially enjoyed his Ken Mojo Dojo Mink jacket, that whole look, in my opinion was spectacular.
For me, personally, I wasn't a huge fan of the narration and I thought the movie would've equally done well without it. I understand Gerwig's choice behind using Helen Mirren to narrate the movie, but I felt like it wasn't something that really drew me in or captured my attention.
I really didn't expect the ending to end how it did, and I didn't expect to enjoy the casting choices as much as I did. The ending, albeit a little sad, was powerful. I would have liked a happy ending between Barbie and Ken, but I understand Ken needed to discover who he was without Barbie. The different characters self discovery in this movie were flawless and told an overall beautiful story. I would absolutely recommend to everyone to see Barbie, I can guarantee you'll love it.
Have you seen Barbie? Let us know what you thought of Greta Gerwig's blockbuster on our Twitter @sparksunderland.
---