Team Sunderland 'hopeful' for another successful Sports Ball
It's all eyes pointing towards Friday, May 12 as Team Sunderland host their annual Sports Ball at the Ramside Hall Hotel in Durham.
The event is a celebration of achievements throughout the year in the BUCS competition by all the clubs at Team Sunderland.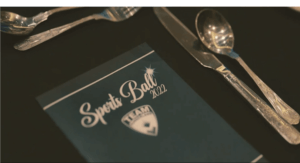 A three course meal followed by a presentation of individual and team awards will be some of the activities taken place on the night.
Speaking to Jane Thwaites, Student Engagement officer at Team Sunderland, she is excited for the evening and hopes for a great night as we interviewed her about the occasion.
Watch that interview here
---