Friends and supporters of Sunderland historic building receives award of excellence
Written by Winner Ogoke on 19th December 2022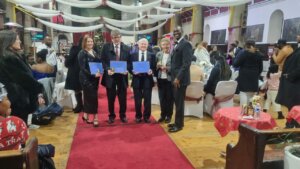 Some members of the Sunderland community were recognised and given awards of excellence at a Christmas Carol service and award night organised by Maximum Impact Christian Centre (MICC).
The ceremony was held to honour and appreciate people within the community who, through dedication and support, have impacted lives.
Over the last couple of years, the charity has gained support from friends of St. Columba, Southwick Ward, Sunderland Business Innovation Centre, current/outgoing trustees, and volunteers.
The organiser of the event Pastor Peter Adegbie said: "These awardees have contributed significantly to what we do and the only way to show gratitude to such people is recognition. You can't really pay them for all the sacrifice," he added.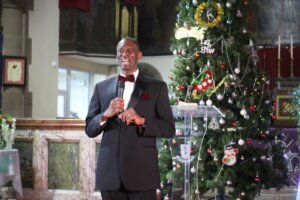 "The Sunderland Business Innovation Centre has been working with us to set up business plans for community projects for over 10 years now. We are a holistic community, and our goal is to put together projects that will strengthen communities and raise agents of change that will be equipped with the skills needed to excel in any chosen field.
"We also offer human development programmes, and employability services, and have recorded the highest number of getting people employed here in Sunderland," he added.
Pastor Adegbie also said: "Due to the therapeutic nature of music, the charity is launching an intercultural choir to be known as Southwick Maximum Impact community choir which will promote social interactions and create new networks."
Southwick Coun Michael Butler said: "This charity has helped the community immensely, particularly on Remembrance Sunday, and reinvigorating St Columba's church.
"The history of the church and all the good things done decades before I was born is one of my motivations. It is impressive to see that this building that means a lot to the people of Southwick still maintains its relevance. We cannot thank you enough" he added.
Arthur and Elaine Turnbull, who are friends of St. Columba's, said: "What he's doing now is bringing local people together. When it closed, we thought it will be used as a warehouse but it's the best thing that can happen to this building and we are happy it got to the right hands. The memories this place brings motivate us to continue to support them in any way we can. My wife and I are the last survivors of St. Columba's.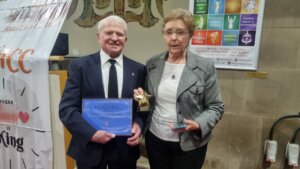 Peter Gibson, who created the Southwick Village Green Preservation Society, said: "I'm motivated to work with Peter because I like to support and help people who create businesses and opportunities that will make a difference, be beneficial to members of our community, and promote diversity and equality.
"I decided to maintain this relationship because years ago at the remembrance ground, I noticed no one was ready to do the prayers except him. This charity has kept the history and heritage of this building, and it is something refreshing for Southwick that we decided to install the blue plaque here. This has become a heritage site."
St. Columba's building, now Chapel Of Light, was built in 1880-90. It has become a centre for youth development training, nursery, and worship.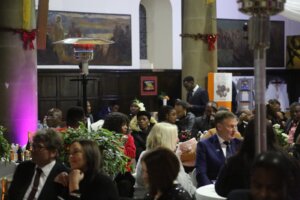 ---