Iconic event permanently grounded: Sunderland Airshow has been cancelled indefinitely
It's the end of an era as Sunderland City Council has axed the Annual Sunderland International Airshow due to the climate crisis.
In recent years it has been cancelled due to Covid-19 restrictions, but the council has now permanently shelved the event blaming the climate crisis and cost. 
Councillor Graeme Miller, leader of Sunderland Council, said: "Residents have identified the environment as one of their top concerns and both the council and the city have committed to tackling the global climate emergency by reducing carbon emissions." 
He added: "This makes it all the harder to justify events such as the airshow, which generate large amounts of carbon, going ahead in the future."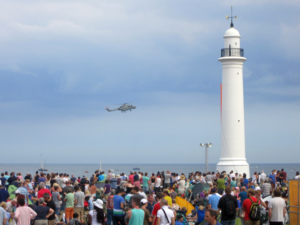 Established in 1988, the air show attracts over 250,000 visitors yearly to Roker and Seaburn, where people would enjoy two days of plane-filled fun. 
Previously, the Red Arrows and the Eurofighter Typhoon had graced the skies, accompanied by many food stalls and attractions. 
The cancellation of the event has generated a backlash on social media. 
In a poll online, 72% of participants said it was not right for the airshow to be cancelled. 
One participant said: "It brought such a high level of tourism."
Another participant said: "I think local businesses and the regional economy will be really impacted."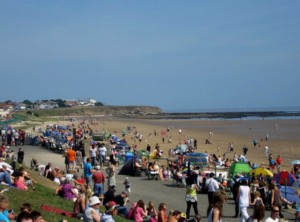 This comes as the council has refreshed its approach to events, aiming to attract the World Triathlon Championship Series for next summer. 
There will also be an emphasis on pre-established local events and a focus on technology to fill the city's annual programme. 
Do you agree with the council's decision to axe the air show? Have your say on @sparksunderland 
---