Sunderland boy's happiness at accessible swing goes viral
Written by Daniel Hordon on 20th May 2022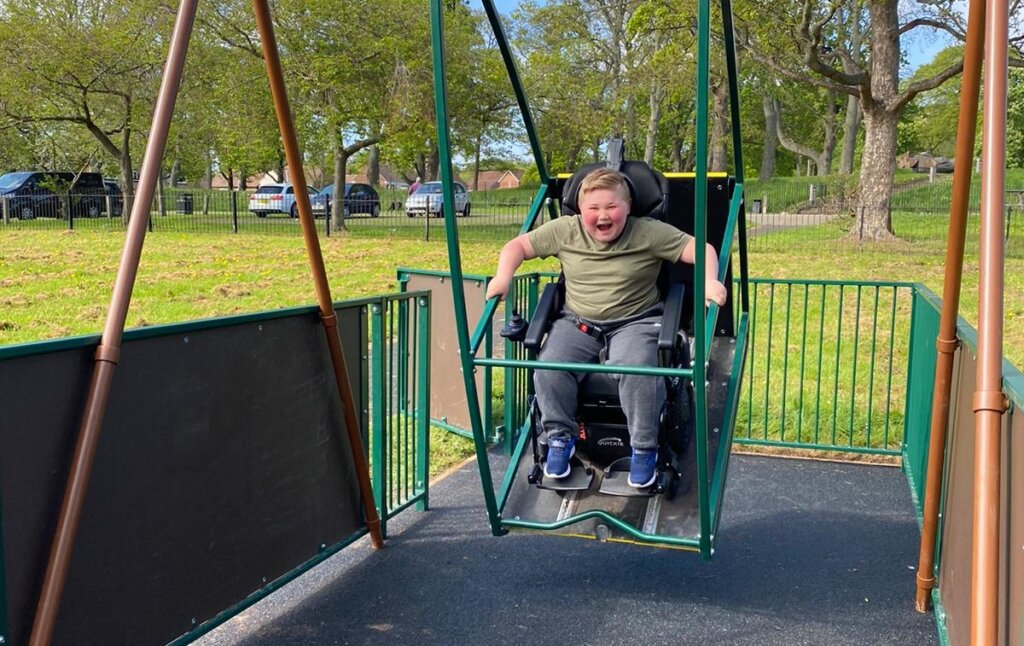 A Sunderland boy's joyous reaction to a new accessible swing has gone viral online.
The uplifting video of nine-year-old Will Calvert from Sunderland riding the swing for the first time has received over 2.7million views on Instagram and 250,000 on Twitter.
Will, who suffers from Duchenne Muscular Dystrophy and has to use a wheelchair, has been unable to play in his local park in Hylton Castle.
Sunderland Council installed a disabled-friendly swing and roundabout at the park after Will's auntie, Angela Turnbull, had been campaigning for them.
Angela said: "I thought this would bring inclusion to children with less mobility than others, but the reaction of Will the first time he went on the swing was beyond belief, to hear a child say they had not been on a swing for years and how amazing it was broke my heart."
Susanne Driffield, Regional Development Manager for North of England & East Midlands at Muscular Dystrophy UK, a charity that supports Will and his family, said: "These videos make me so happy. Every child deserves the chance to ride on a swing. You can see the sheer joy in Will's face.
"Thank you, Sunderland Council for making the park accessible to wheelchair users like Will – we hope that other councils across the country follow suit."
The enclosure is opened with a key to prevent entry to all except wheelchair users.
The equipment was funded by over £16,000 from the North Area Committee and a £20,000 contribution from Sunderland City Council as part of its £3m investment in parks and open spaces.
Councillor Claire Rowntree, Deputy Leader of Sunderland City Council, told Spark: "I am delighted to see the official handover of this game-changing piece of play equipment. We want to see all children enjoy this park and not be limited by their mobility. Now more and more families will be able to enjoy this park."
Sunderland Council says it has eight inclusive roundabouts and four accessible swings at various play areas across the city, with more in the pipeline.
---