Zero waste refill shops are being forced to close as customers fail to return after Covid
Written by Daniel Hordon on 5th May 2022
A wave of zero-waste shops opened across the country in the years before the pandemic, but as Covid – 19 hit our lifestyles changed and many of these stores are facing closure.
You'd be forgiven for thinking our problem with single-use plastics had disappeared.
Just a few years ago, it seemed the issue of plastic waste was high on the news agenda. Sky News ran their own Ocean Rescue campaign, putting the matter up there with Brexit in the news bulletins. We were adjusting to paper straws, buying reusable water bottles, and even switching to bamboo toothbrushes. Climate consciousness was a new lifestyle and a wave of zero-waste or refill shops had started to open across the country. But as the Covid-19 pandemic hit, something changed.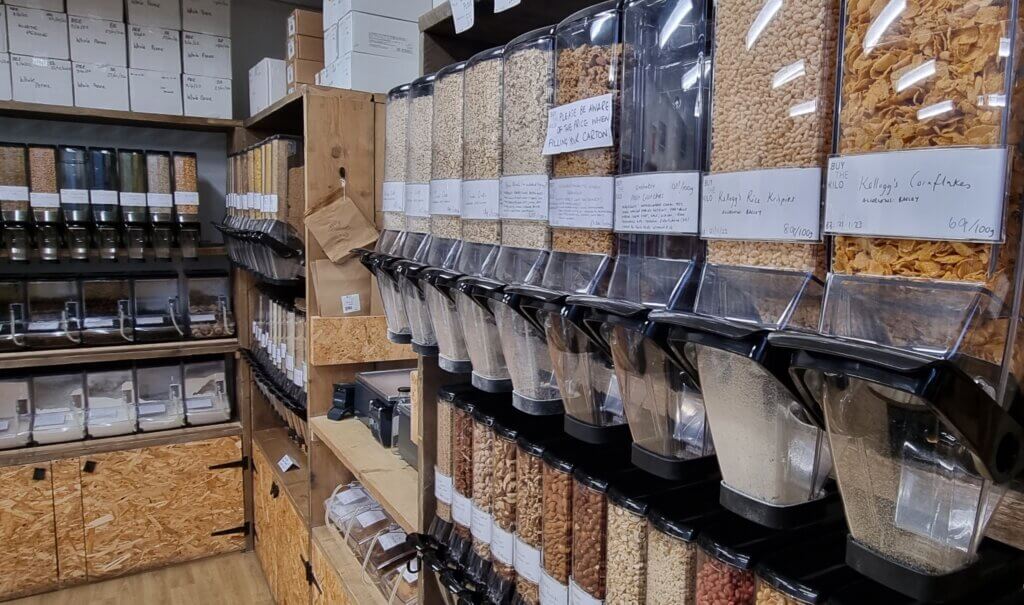 Jackie Sewell opened Buy The Kilo at Tynemouth Station in 2018. Having visited her daughter Jayne in Cornwall and witnessed her living a more sustainable life by visiting a zero-waste shop, having fruit and veg delivered, and supporting the local butchers and bakers, she felt inspired. When she and her other daughter Rachael found there were no refill stores between Darlington and Berwick, they decided to open their own.
"The first year was absolutely incredible people were so enthusiastic about it. The demand was huge." Jackie told me as she showed me the refill section of her shop, where customers refill their containers with pasta, lentils and other dried foods. When I visited the humble little store at Tynemouth Station, I had been ashamed to tell Jackie I'd never visited before – I've used a bamboo toothbrush and had milk delivered in glass bottles for the last few years but know I've stalled on doing more – but she happily showed me around and was clearly proud of what she'd created.
The business had been going well and Jackie had started helping others set up their own zero-waste stores elsewhere in the region. "Other people started to come to us asking for help. We've helped over a dozen shops in the North East, so there has been a zero-waste community started here and it has been really good and positive," she told me.
Fast forward to 2020 and the Covid pandemic changed something. The environmental cause was sidelined as we slipped on our single-use face masks, used umpteen bottles of hand sanitiser and wiped down anything and everything with antibacterial wipes. But zero-waste shops, who had enjoyed the last couple of years increasing their customer bases and trying to spur on societal change, had an uphill battle ahead.
"We shut the business for a week and we changed to order and collect but it wasn't the same as it had been. We do have a really close community of people who have shopped with us all the way through the pandemic and never stopped shopping with us, and if they hadn't done that we would have closed," Jackie said.
At one point in the pandemic things were looking up. As we all attempted to bake banana bread the supermarkets couldn't cope with the demand and some customers turned to local businesses. "We were literally packing 100 kilos of flour a day. It was mad!" Jackie recalled, laughing. "We did generate new customers and I would probably say 10% of them have continued to shop but the other 90% have gone back to shopping at the supermarket which is quite sad."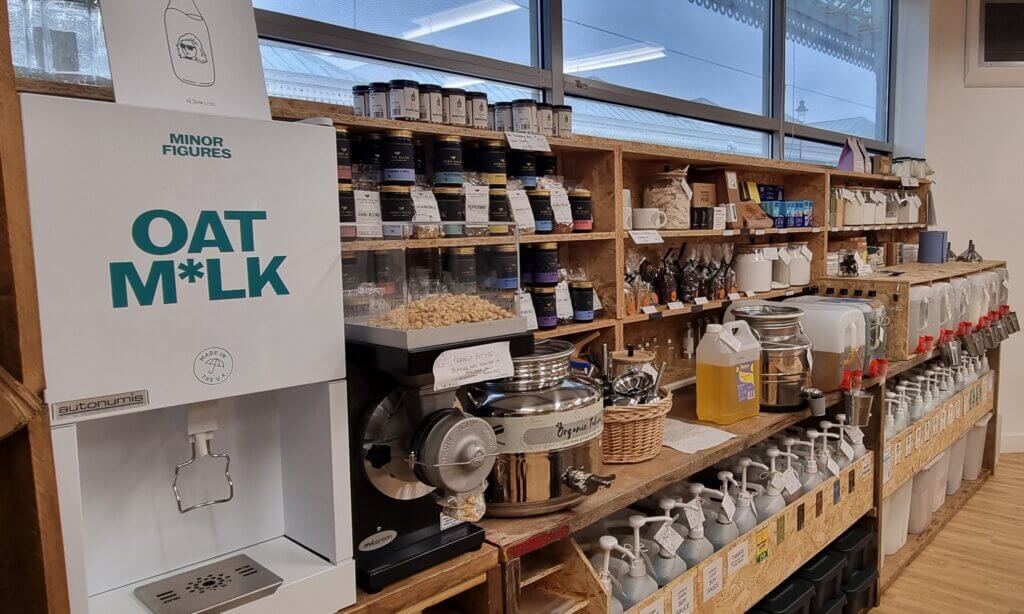 In April 2021, just over the river in South Shields and with Jackie's support, Andrew Quinn decided to open Zilch Weigh House. "We had a really great start when we opened last year and good numbers coming through the door," he told me. "Everyone was really positive about it, wanting to make a change in the way they shop. It was awesome and we felt we had really made the right decision."
But come April 2022, Andrew made the difficult decision to close up shop. "It got to the point through winter where we were worried a little bit but it got into January and it wasn't even close to being sustainable as a business," he said as we spoke just five days after Zilch closed its doors.
"In the business plan we had worked on the basis that we needed 35-40 customers each day and you think that's pretty doable, but it was getting to the point where we were maybe having 10 customers in all day.
"It was soul destroying because we had put our heart and soul into it. But the biggest and hardest part was the fact that other people lost their jobs, that's really hard."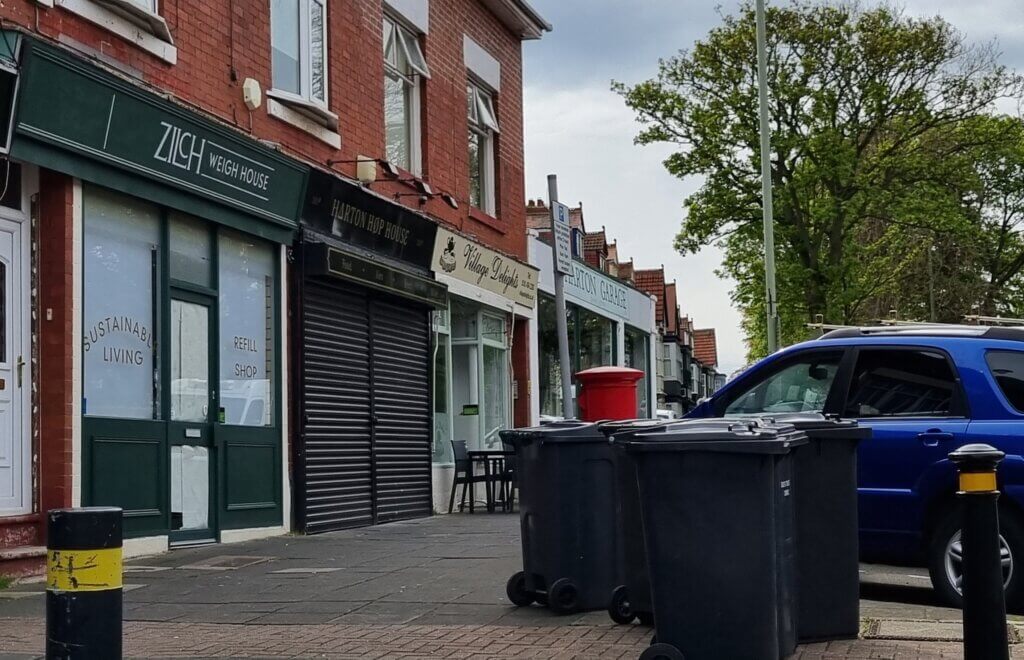 Yet Andrew from Zilch is by no means the only zero-waste store owner to have made such a tough decision. Bulk Market in Hackney, London was one of the first refill stores in the country when it opened in 2017 but was forced to close its doors at the end of March. Jackie had heard of three stores planning to shut up shop in the week before I spoke to her: "Just this weekend I have heard of two people that are closing up and one is thinking about it. That's three shops just in our area. And over the country every day it seems like someone else is closing.
"When we set up they were opening every day and it has only taken three years to nearly kill this amazing community."
It's safe to say the future is uncertain for zero-waste stores. Just a few years ago, they were being dubbed the solution to our plastic and food waste problems as customers could bring their reusable containers and avoid excessive packaging.
As Andrew told me, Jackie from Buy The Kilo is the "epitome of what the zero-waste community is". When I visited her, her passion was clear to see and she is hopeful for the future: "It is a struggle, and it has been a bit scary but because we have put so much into it and absolutely love it we have just got to continue."
---