Sunderland pharmacies wiped out of Covid19 lateral flow kits as Government end free testing programme
Written by Joseph Salazar on 31st March 2022
By Josep Aulet Salazar, Mitchell Tapner & Luke Duden
Stocks of lateral flow tests in pharmacies across Sunderland have been completely wiped out, Spark can reveal, as the days of free Covid19 testing become a memory.
And none of the 15 pharmacies we researched across the city have yet been told how and when they can secure stock of testing kits to sell.
From last Friday, free lateral flow tests are limited to those showing Covid symptoms, patients in hospital, people who are eligible for Covid treatments or those who work or live in high-risk closed settings.
But while Ministers and health officials have said there will still be wide availability of lateral flow kits for purchase, none of the pharmacies have a single one available.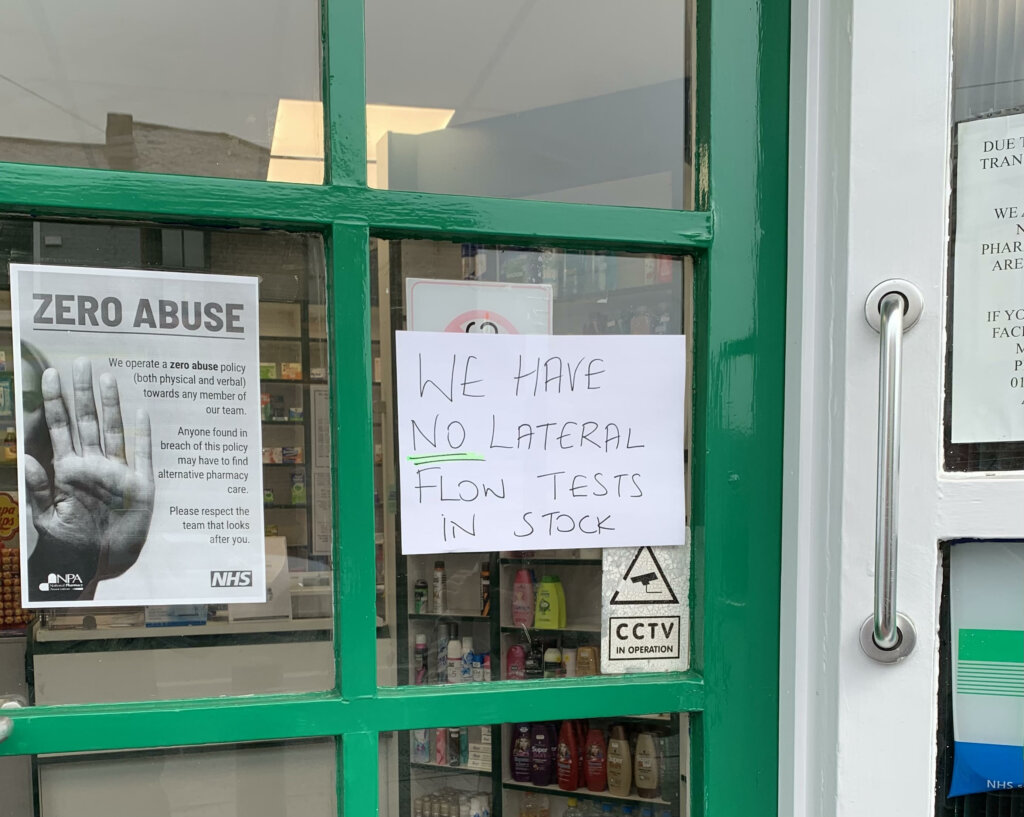 One pharmacist based in Sunderland, who did not want to be named, said: "We haven't even been told what we are going to charge, or anything like that, for kits by the NHS yet."
A worker at another pharmacy said they were "still waiting to hear from the Government" about availability and pricing details for paid-for lateral flow tests.
Lloyds Pharmacies in the area currently have no lateral flow kits available, but say they will be selling single tests for £1.89 or up to a pack of five for £9.29 (£1.86 per test), either in-store or online, once they become available.
Boots have confirmed that they will be charging £2 for one test or £9.80 for a pack of five – again, when available – while Superdrug will be charging £1.99 for one or £9.79 for five.
The cheapest Covid test kits likely to be available in Sunderland could be at Morrisons Pharmacy, where a single lateral flow test will cost £1.75.
A petition to keep the lateral flow tests free, started by campaigning group "Keep Our NHS Public", has gathered over 300,000 signatures.
---