Beast of a Musical Enchants Empire Theatre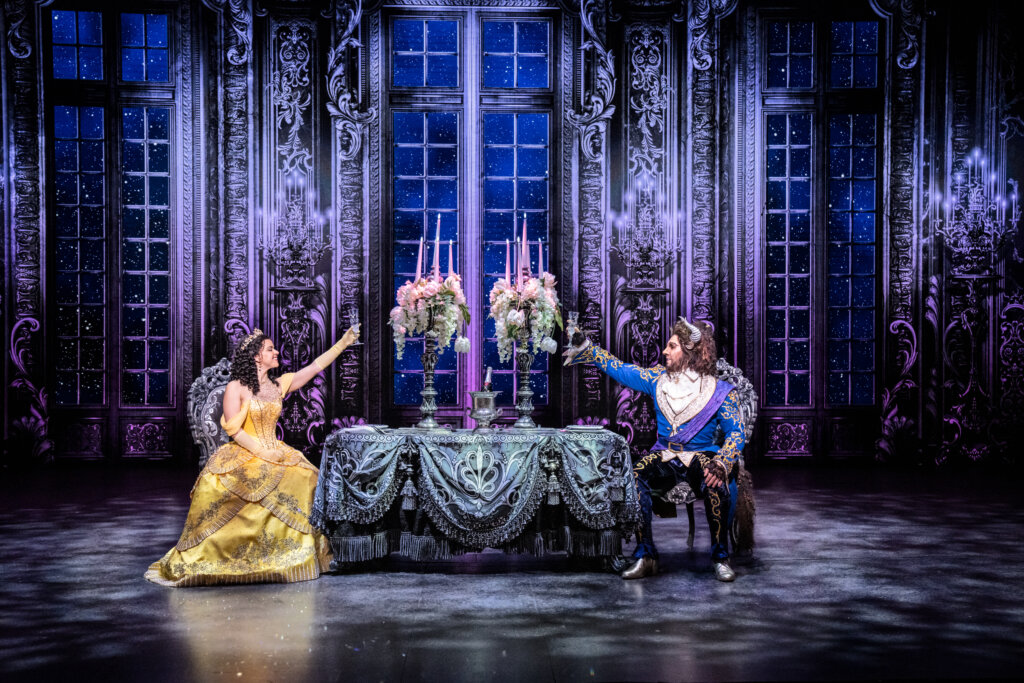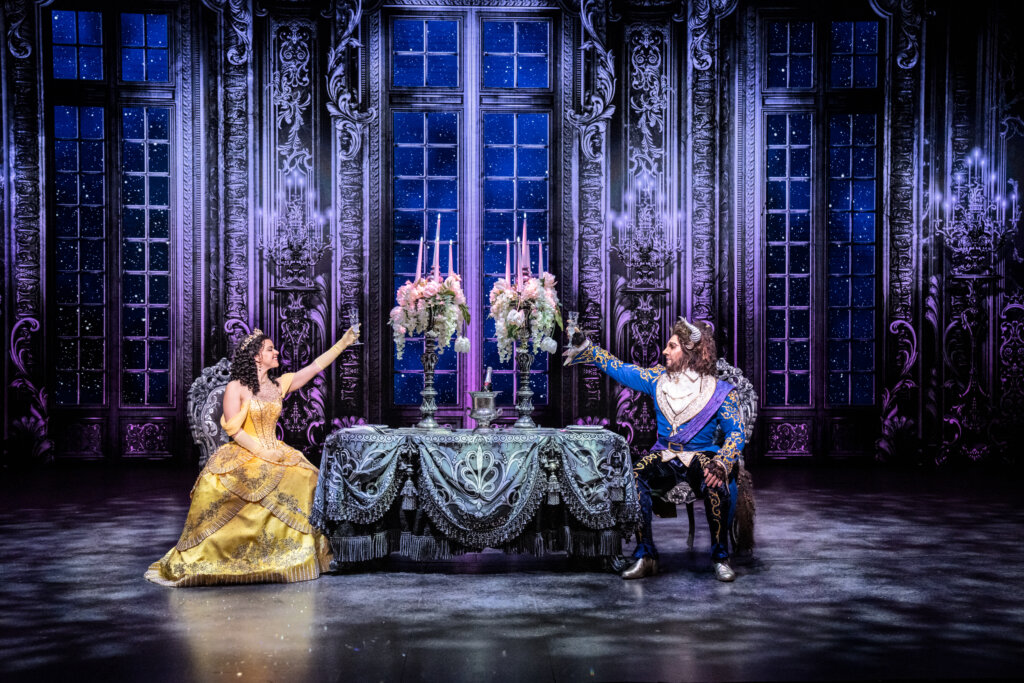 After spell-bounding audiences for a whole week in Sunderland, a cold January's night was the perfect setting for all of the region's stars to descend on the Empire to celebrated one of the biggest shows to hit Sunderland this year. Beauty and the Beast, Disney's first Broadway venture back in 1994, is still a much loved film both from the 1991 animated and 2017 live action remake but have no fear, this new re-staging of the show is just simply flawless!
Following the plot of the movie, original voice of Mrs Potts Angela Lansbury narrates the start of the story where a Prince is turned into a Beast (Alyn Hawke) by an enchantress who curses him for his cruelty in order to teach him to error of his ways. As the prologue finishes, Belle (Grace Swaby) is describing how she's seen as odd folk in her town as she longs for adventure and fulfilment. After her father Maurice (Martin Ball) goes missing, Belle goes to the enchanted castle to find him taken prisoner. With the choice of setting him free, Belle decides to become the Beast's prisoner and stays in the castle. The rest of the story follows the anticipation of a love story that is jeopardised by time, fate and the influence of others.
This show is the perfect example of how a musical should be done. With great costume design by Ann Hould-Ward and new scenic design, including great projections, by Stanley A. Meyer mixed with the classic book by Linda Woolverton and the iconic score by Alan Menken, Howard Ashman and Tim Rice, this show transports you to a world like no other.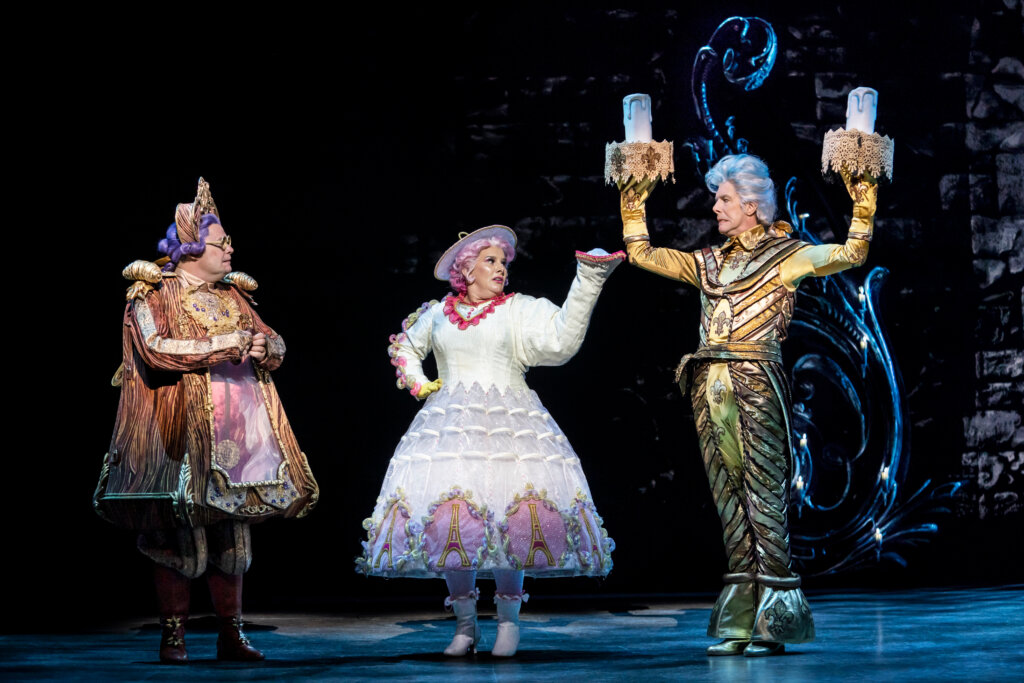 The casting on the other hand, is nothing short of extraordinary, mixing some of the world's most seasoned theatre stars with exciting new talent. Even in a period where shows are battling through endless amounts of absences, understudies and swings have become even more of a saving grace to keep the shows going for audiences.
Grace Swaby as Belle is a true star, a triple threat with voice of pure gold and acting choices that made the much loved character more grounded and relatable to all ages. If Swaby is Belle the day you go, you'll instantly fall in love with her. She matches in perfect sync with Alyn Hawke's beautifully multi-layered Beast, allowing the audience to fall in love with him instantly, particularly in his rendition of 'If I Can't Love Her'.
Sam Bailey, most known for winning 2013's X Factor, is truly mesmerising as Mrs Potts with a spine-tingling rendition of the title song. Tom Senior's Gaston is beautifully pompous and sinister at the same time, matching well with understudy Liam Buckland's foolishly charming Lefou and Martin Ball's warm and loving Maurice. Equally Samantha Bingley and Geordie actress Emma Caffery serve their parts as Madame and Babette with triumphant flair.
Gavin Lee's Lumiere and Thomas-Lee Kidd's Cogsworth are true scene and show stealers. Broadway veteran Lee oozes with charm and demonstrates why he is one of the world's best triple threats with a superb new tap routine in 'Be Our Guest' vreated by Matt West. Understudy Kidd raises the dynamic between him and Lee with a beautifully crafted character with pure heart for the story.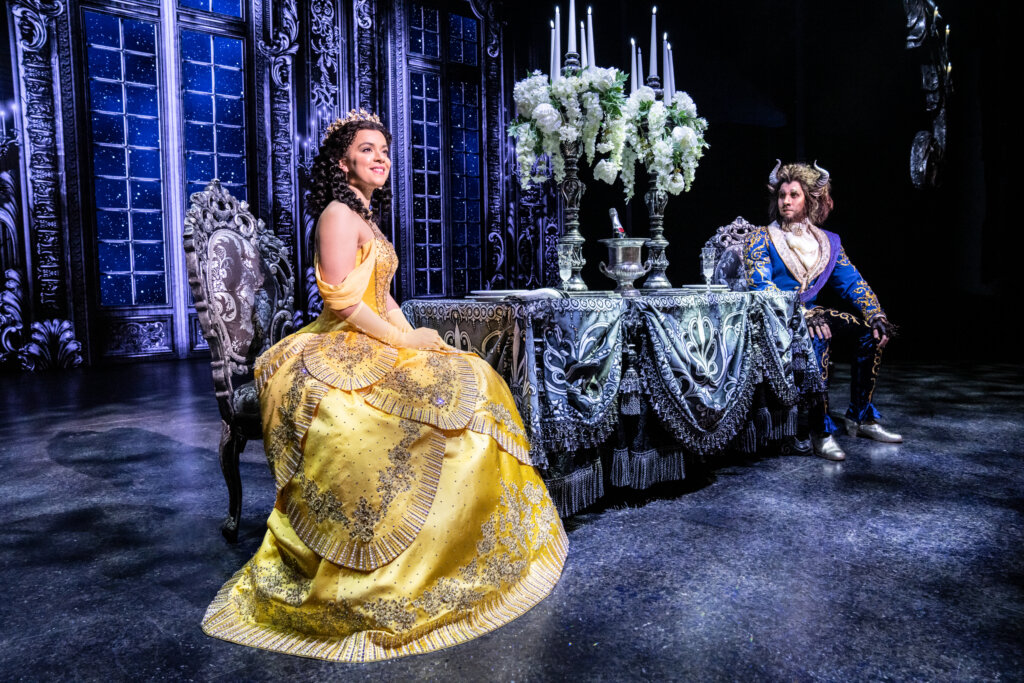 The ensemble is at the heart of this show, multi-rolling and giving us the iconic lines from the opening number we know and love, including a very Scottish bookseller which was very well received.
With lots of wow moments, a spectacular score and orchestra, stellar cast and a classic story, Disney have set the bar on how to make a 5 star hit that people should flock to see.
Beauty and the Beast runs at the Sunderland Empire until February 19th with tickets available here.
---