NBA superstar Stephen Curry becomes the greatest three-point shooter of all time
Written by Sam Allton on 17th December 2021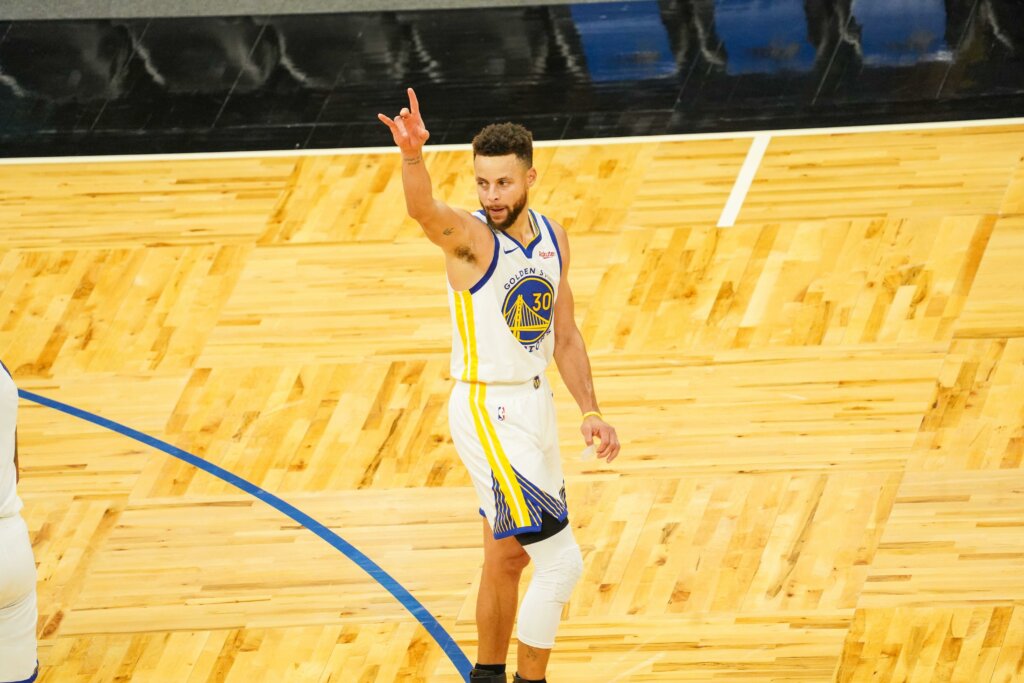 After 12 years in the NBA, Golden State Warriors point guard Stephen Curry broke the record for the most made three-point shots in NBA history.   
The record was previously held by Boston Celtics legend Ray Allen who made 2,973 career three-pointers and was regarded as the greatest three-point shooter of all time by fans and pundits.  
In a game at The Maddison Square Garden, Curry only needed two three-pointers to beat Ray Allen's record, which he did in the first quarter in a victory over the New York Knicks.  
Curry then went on the get another three in the game as he led the Warriors to a 105-96 win with Curry ending the game with 22 points.
The night was made extra special for Curry as Ray Allen and Indiana Pacers legend Reggie Miller, (who held the record prior to Allen) embraced Curry and gave him a specialised jersey to commemorate the occasion.
Many NBA analysts say that with Curry having a few more years left of his NBA career the record he sets may never be broken.
---