How is Newcastle stopping Fast Fashion and making Christmas Sustainable?
Written by Beth Morrell on 10th December 2021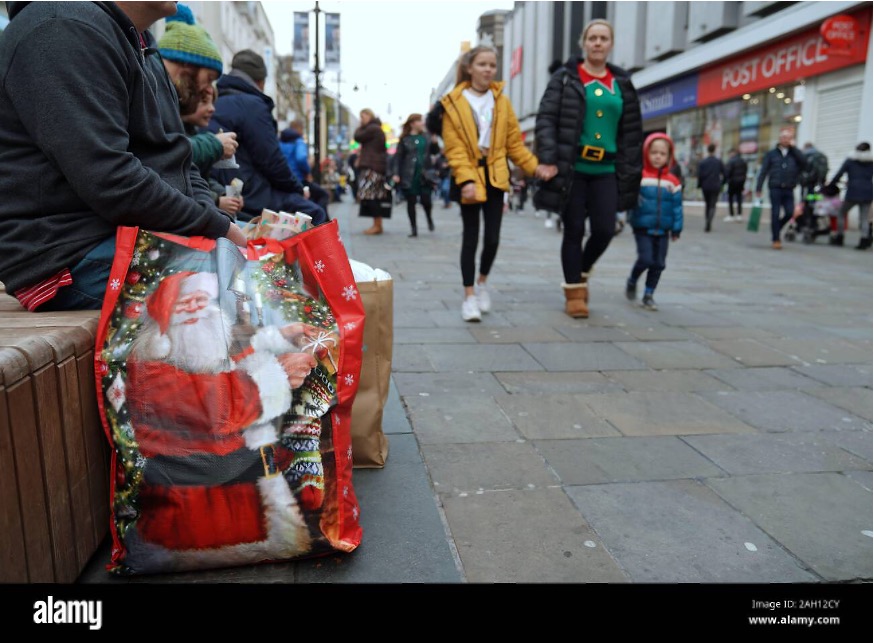 As Newcastle is being named one of the most Christmassy regions, two regional sustainable fashion experts explain the negative effects fast fashion will have during this Christmas. 
This year it is estimated the UK will spend 25.6 billion on gifts alone, so the amount spent on clothes will be just as much. 
In a recent survey, it was found that Newcastle is one of the most Christmassy regions with having three Christmas markets or the average cost to visit or the chances of snow. Durham and Sunderland were also close behind. 
However, speaking to two sustainable fashion experts from Newcastle Louisa Rodgers and Rachael Johnson, explain how easy it is to protect our planet over Christmas. 
Louisa said: "I don't blame people who buy into fast fashion because it's made to be seductive to us-we want to keep up with trends, indulge in clothes, get the dopamine rush of purchasing a new item." 
Fast Fashion is clothes that are affordable for everyone, but its slowly destroying the planet. The reason these clothes are also so cheap is because of the many toxic ways they're made, including that one cotton shirt uses 700 gallons of water. 
It may seem difficult but here are a few easy steps:
Shop at Charity shops. 
Vintage shops – Rachel owns The Yesterday society vintage shop
Re-wear something
Shop local businesses or businesses who aren't a fast fashion brand such as Louisa's own brand, Studio Courtenay by using old fabrics and making something new out of it
Unwanted gifts – which may seem rude, but no one will know and now it can be reloved 
Jumble sales
Use websites like Etsy, Depop or Vinted 
Rachael said: "I just encouraging people to make conscious decisions about where their items originate and continuing to have a brand that provides an affordable alternative to fast fashion will help more people recycle fashion." 
As these clothes are more affordable by putting countless sales on during the Christmas season fast fashion is obviously going to be the easier option than trying to be sustainable. 
Rachael commented: "I think the low prices of fast fashion and the desire to have brand new outfits for every occasion and on social media may lead to people choosing fast fashion brands over Christmas. There is also the fast nature of the industry with next day delivery often available on items."
With the realisation of the impacts of fast fashion, people are starting to shop more second hand. "I think environmental consciousness along with the pandemic has caused an increase in people shopping for vintage, and also more generally shopping small and local. Hopefully, this will continue and lead to less Christmas waste and a more sustainable festive period," Rachael said.
---