Club Paradise at Waves Review
Written by Ellie Jaye on 6th December 2021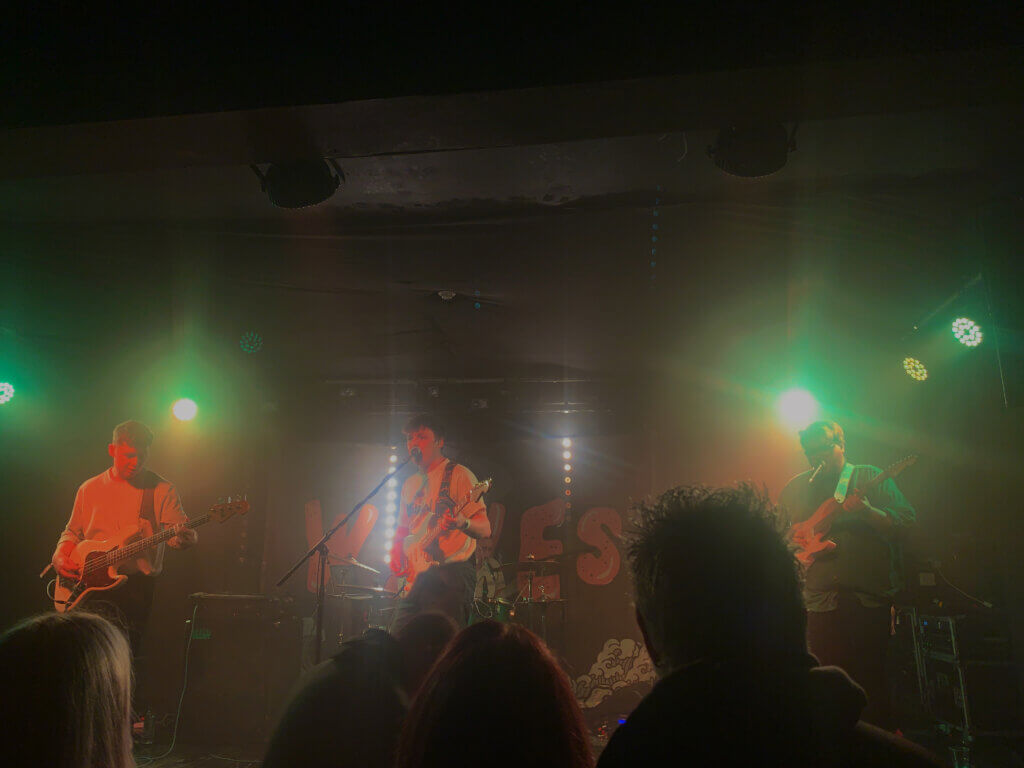 Sunderland's Waves festival, a multi-venue music festival, welcomed some of the North East's best talents to the city earlier this month. From singer-songwriters to rappers there was something for everyone. One of these acts was Club Paradise, an indie-based band from Newcastle.
With support from the likes of BBC Introducing, Radio X, and Jack Saunders (Radio 1), Club Paradise are one of the most exciting acts on the North East music scene. The band have gained a fierce local following since the release of their debut single, Brother, in June 2018. It was just before lockdown in March 2020 that they played their biggest hometown show to date, selling out Newcastle's Cobalt Studios.
Returning to the stage after the height of the pandemic, where better to perform than Waves fest with fellow home-grown talents? The band performed in Sunderland's Independent, the self-proclaimed "home of music in Sunderland." Taking to the smaller, more intimate upstairs of the nightclub, as soon as the band hit the stage it was clear the crowd were firmly in the palm of their hand.
A blue light illuminated the four-piece as they performed some of their original songs such as Closer and Teenagers. Club Paradise has stated their sound is heavily influenced by Foals, The Midnight, Friendly Fires and the early work of The 1975. The band said they like writing tracks reminiscent of an 80s Sunset Boulevard movie montage. The band were clearly excited to be back on stage after the pandemic, a feeling shared with the crowd of fans and festival-goers.
Club Paradise are born performers, with the group getting every single person to sing along to Closer teaching them the lyrics along the way. The band even got the audience to sing happy birthday to bassist Harry Webb which just highlights the stage presence and charisma of the band. Despite the short set, the band captured the audience and definitely left them wanting more. The future is definitely bright for these local lads.
---