Revealed: Only 2.7% of UK police vehicles are electric
Written by Daniel Hordon on 2nd December 2021
Only 2.71% of UK police vehicles are electric, according to exclusive new figures.
A Spark News investigation has revealed that fewer than one in 35 police vehicles are fully battery powered.
Forces have bought at least 845 electric vehicles (EVs), out of more than 31,173 police cars, vans and motorcycles in the UK.
12 police forces have no electric vehicles, despite government plans to end the sale of petrol and diesel cars by 2030 in a bid to reach net-zero carbon emissions by 2050, while a further 15 forces have less than 1% electric fleets.
Three forces, Lancashire, Surrey and Sussex, hold no information on their strategies to switch to green vehicles.
Spark News sent Freedom of Information requests to all 48 UK police forces asking how many petrol, diesel and electric vehicles they operate and whether they have plans to increase their electric fleets. Forty-one police forces responded to our requests.
The figures, which have been revealed just a month after the UK hosted the COP26 climate conference in Glasgow, show how far police forces have to go to switch from petrol and diesel vehicles.
Many forces quoted infrastructure, range and the suitability of EVs as reasons why they did not plan to increase the size of their ultra-low-emission fleet.
Rick Muir, Director of the Police Foundation told Spark: "For police forces considering electric vehicles, there's a legitimate concern about running out of power when you need to get to an urgent incident. While a lot of incidents will occur within a confined geographic area, there is a lot of unpredictability about demand on the police which means they have to be prepared to travel over large distances.
"Given where the infrastructure currently is at, it probably isn't appropriate for police to carry out a lot of their core emergency response functions in electric vehicles.
"I think there should be a national plan for getting policing into the position where it's contributing to net zero, there should be deadlines for doing it, and I think the system needs a national push to get there."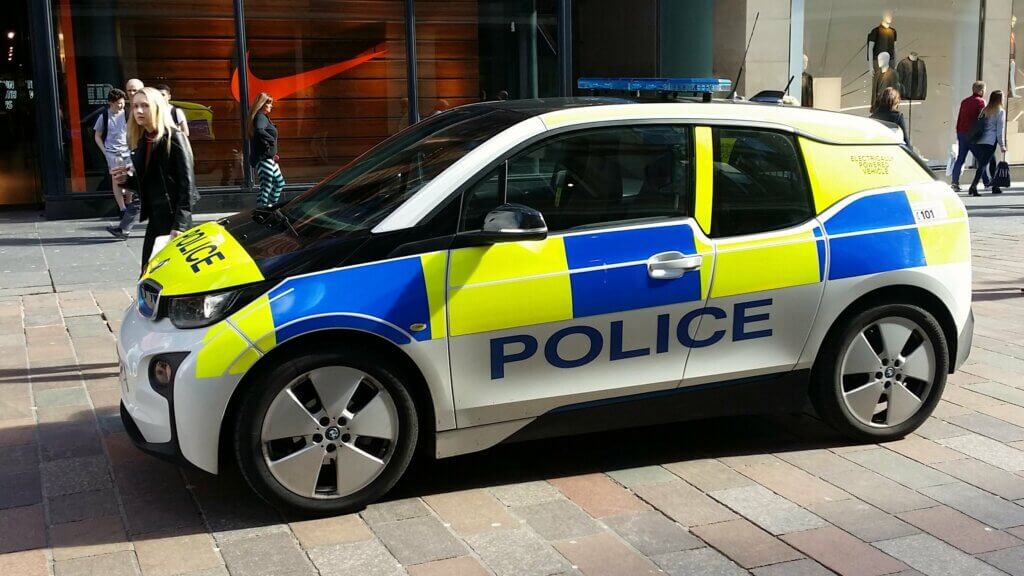 Dr Jeremy Pearson, senior lecturer in Policing at Sunderland University and former Head of the National Police Chiefs' Council (NPCC) International Crime Coordination Centre (ICCC) added: "It's a lot cheaper to get a production model vehicle with a diesel engine, for example, a Ford Focus, which many police forces use as the backbone of their fleets, than it is to get the equivalent electric model. 
"If the government is determined to introduce electric vehicles for policing then they will potentially need to subsidise forces because it may also be that you need two electric vehicles to keep rolling over 24 hours, where you previously used one petrol or diesel vehicle."
He added: "If they could from a cost point of view, I think police forces would clearly want to go electric but it's a case of whether the vehicles that are available now have the capabilities that the police require."
Gloucestershire Police has the highest proportion of electric vehicles (84) at 19.18% of their fleet. Police Scotland comes second with an 11.2% green fleet (416), followed by Dorset Police whose ultra-low-emission vehicles make up 5.34% of their fleet (26).
The figures do not include unmarked or undercover vehicles.
The 12 forces with no electric vehicles are: Cambridgeshire, Cleveland, Essex, Humberside, Lancashire, Northamptonshire, South Wales, Staffordshire, Thames Valley and Warwickshire.
Six forces; City of London, Durham, Greater Manchester, Leicester, North Yorkshire and Nottinghamshire failed to respond to our Freedom of Information Requests within 20 working days.
Last month the UK signed a key agreement on EVs during the COP26 climate conference, stating: "Zero-emission vehicles [will be] the new normal and accessible, affordable, and sustainable in all regions by 2030." 
Jenny Bates, transport spokesperson for Friends of the Earth, told Spark: "These statistics clearly show that the police are lagging behind in taking action to eliminate their climate-heating emissions.
"We're trying to solve the biggest crime on earth, but the police have their foot on the brake in the electric car-chase of our lives. We need a combined and concerted effort from everyone if we are to change the course of climate breakdown.
"Everyone must play their part if we are to stop the UK further wrecking the world's climate, and like all public bodies, the police have a duty to lead by example. They need to be planning to go electric as a matter of urgency. This must happen if we are to stop damaging the climate and it helps the communities they serve to breathe cleaner air."
Earlier this year SR News revealed that nearly 20% of council vehicles are electric, more than six times the proportion of EVs used by police.
The number of battery-powered cars in the UK has more than doubled this year from 119,868 in mid-2020 to 265,584 by mid-2021, according to Department for Transport statistics. There were 303,257 fully electric vehicles on the roads at the end of June 2021.
---