South Shields Fundraising Legend Colin "Big Pink Dress" Ready To Embrace More Challenges After Tough Times
Written by Keith Bays on 29th November 2021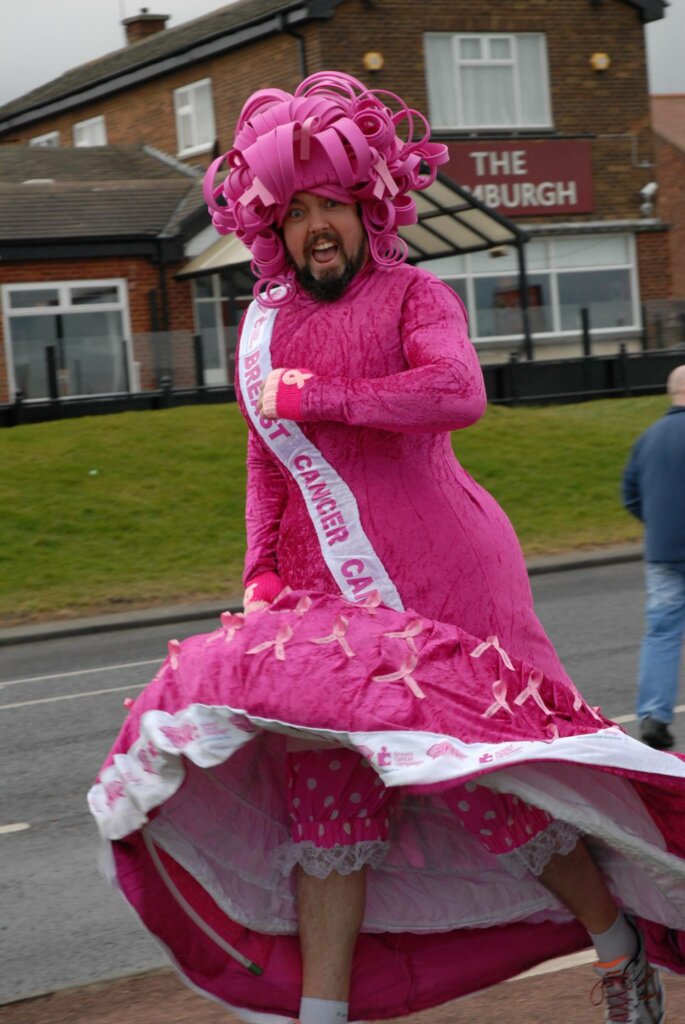 Fundraising legend Colin Burgin-Plews is ready to take on new challenges once again after some difficult personal and health challenges.
In the last eighteen month's Colin has coped bravely with losing his mother to cancer, and the death of a cousin.
Despite the heartache, he is now looking positively towards next year and is thankful to the people that have supported him.
Burgin-Plews, 53, said: "I lost my mam, my cousin and nine friends during the pandemic which has been a bit of a strain on the mental health I have to be honest, but I've had so many amazing messages during the pandemic and people have been there for me when I needed them."
"Big Pink Dress" has become somewhat of a fundraising superhero since first donning the famous dress in 2014, and has now raised over £147,000.
This fundraising achievement is even more remarkable given that he has been dealing with a combination of high blood pressure, a heart complaint and skin cancer.
Burgin-Plews said: "With my heart scare and the skin cancer, and with the last couple of years of lockdown it's been very difficult."
He now takes medication for his heart and has regular check-ups to monitor the condition, but this does not stop him.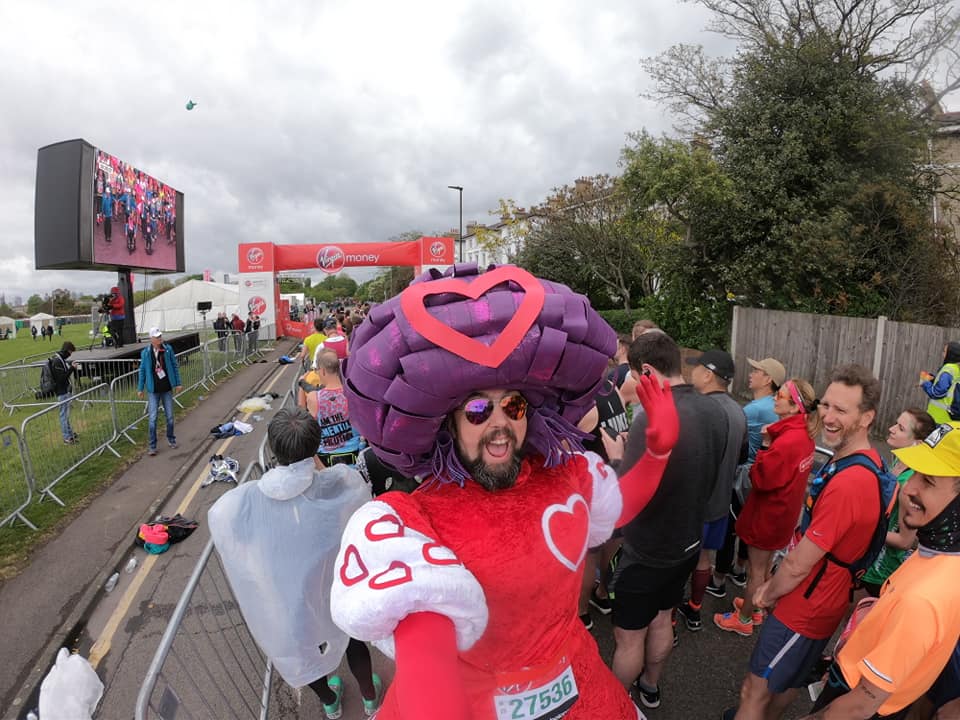 In 2022 he plans to run both the Great North Run and the London Marathon, as well as a host of other challenges.
Burgin-Plews said: "For 2022 it's going to be a charity that I'm incredibly passionate about, I am the Patron of The Kayaks charity who I ran for in 2019 and I think I owe it to them to do something this year probably the Great North Run.
"There a small charity and they just need as much help as they can, there a charity that help young adults and children with learning difficulties, because I have ADHD myself and I'm dyslexic I have a real affinity with this charity."
The charity acknowledged Colin's contributions both in raising money and awareness, but also spoke highly of the man himself.
Kayaks vice-chair Kimberley Elliott said: "He's a very loving man and always takes peoples thoughts and feelings into consideration, he's an inspiration."
Colin has also raised money for breast cancer charities, something that got him back into running after his wife's friend was diagnosed with the condition.
This dedication to raising money for breast cancer charities has not gone unnoticed, and has been widely recognised by many.
South Shields Labour MP Emma Lewell-Buck said: "Our Big Pink Dress is well-loved by all of us in South Shields. His dedication to fundraising for Breast Cancer Now even when in ill health himself is truly inspirational.
"The funds he has raised and the message he spreads save lives and gives people hope. I am proud to call him a friend."
Due to Colin's efforts at raising money and awareness he went on to win a Daily Mirror Pride Of Britain Fundraising award.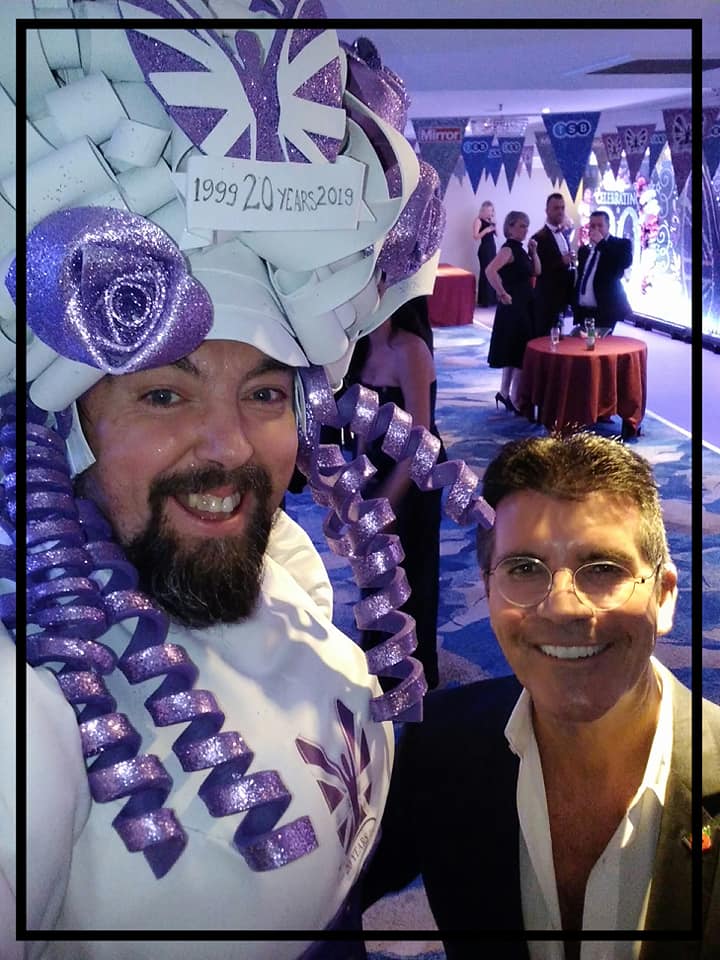 Recognition also came from former Prime Minister Theresa May with a Points of Light Award, presented by Great North Run founder Sir Brendan Foster.
Burgin-Plews said: "The pure joy of receiving that award from Brendan Foster at the start of the race who was one of my idols growing up, and to be on the start of his race being handed the award on behalf of the Prime Minister, was amazing. It was an absolute honour to receive that, when it turned up I thought it was a bill."
He added: "I don't take these kind of things for granted, if people take their time out to nominate me or vote for me it just blows me away."
Every year events like the Great North Run and the London Marathon feature runners who have amazing stories to tell.
One such runner who completed the race, Claire Lomas MBE, has proved a huge source of inspiration for Colin.
Burgin-Plews said: "Claire Lomas had a riding accident a few years back and is paralysed from just under the chest down. She did the Great North Run in an exoskeleton, this woman is inspiration personified for me.
"It is phenomenal that someone who is paralysed is walking the Great North Run. I know I complain when I lose toenails from doing all of these runs, but all you have to do is take one look at Claire's story and you can forget about moaning about anything."
In response, Claire Lomas said: "I met Colin when I was taking on my five-day GNR. The energy he has (which he shares with everyone he meets) is inspiring.
"He loves making a difference by raising vital funds and I am glad I got to meet him."
One thing that is synonymous with the efforts of "Big Pink Dress" is that he completes his runs in huge outlandish dresses.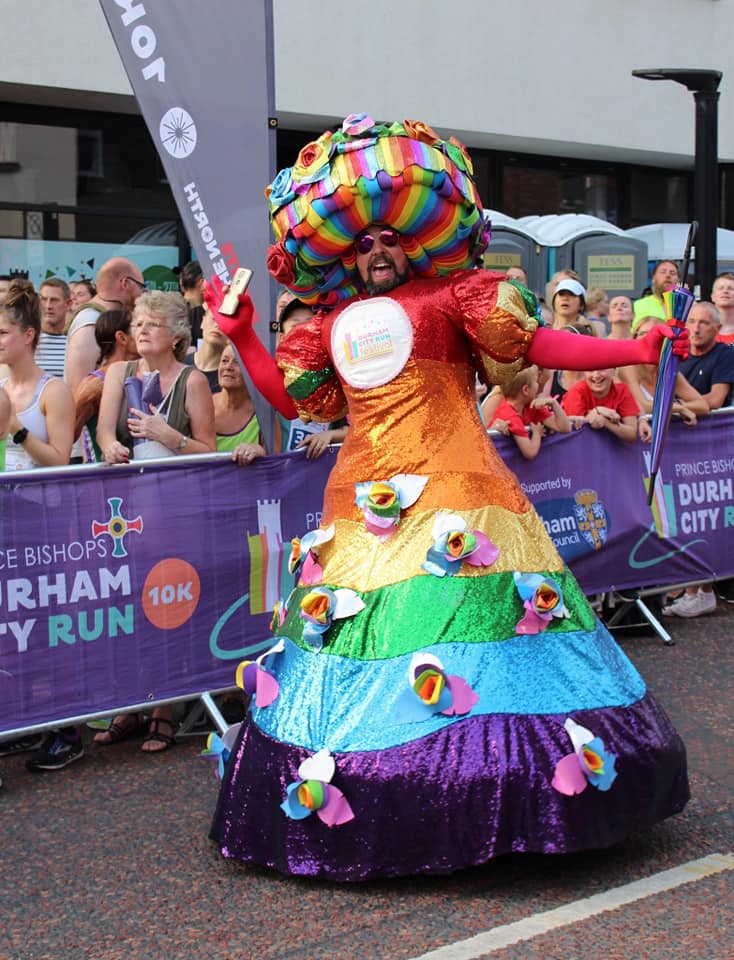 Even more remarkable is that Colin is 6ft 6ins tall and 19st, and completes half marathons and marathons in dresses weighing up to four stone.
The famous dresses that former Prime Minister Theresa May described as "a much-loved sight" can take between one day and three months to make.
Bergin-Plews said: "I have ADHD and I can visualize three-dimensional things flat which is really weird, so if I can think of an idea for a dress I can dissect it in my head lay it flat on the ground cut it out and sew it.
"There's over 90 dresses now all of which represent either the charity or the colours of the charity, there all very different. The Pride of Britain dress from 2019 is one of my favourite dresses."
Even though he takes half marathons and marathons in his stride, there's plenty of ambition to conquer even greater feats before the dress is retired.
Colin said: "I still want to do one more big thing, whether it's John O Groats to Lands' End, something along those lines, I have always wanted to do this."
To find out more information about Colin's upcoming campaigns, visit the Big Pink Dress Twitter page.
---