Urgent appeal to find heart for Wallsend baby
Written by Callum Rowe on 26th November 2021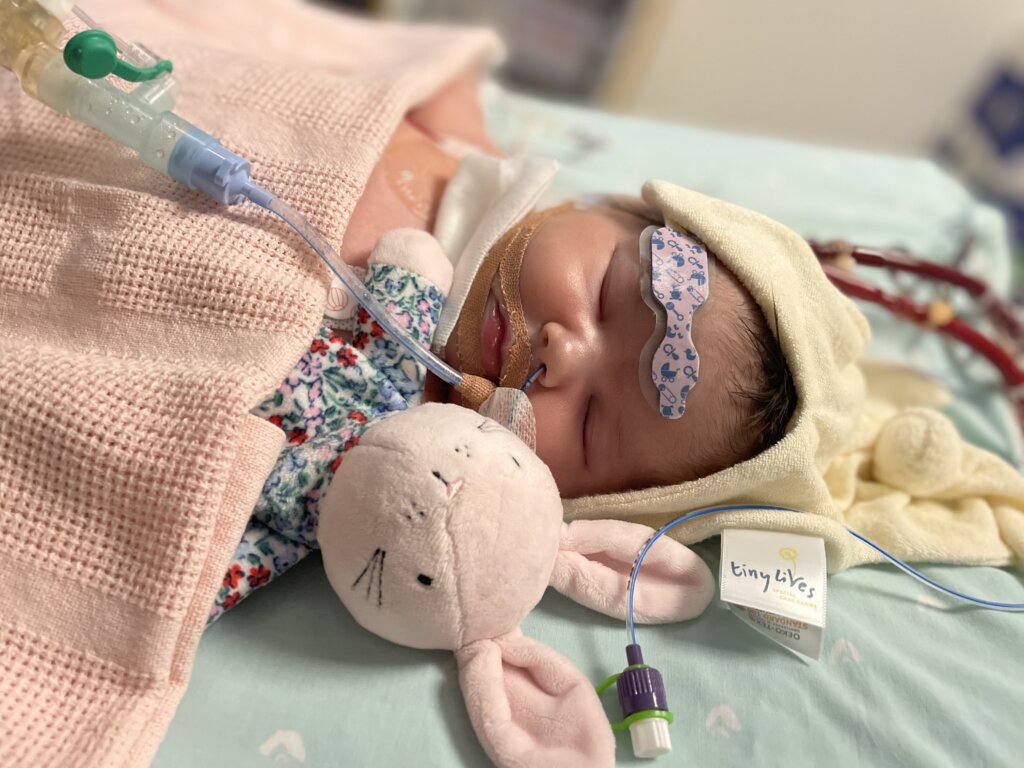 A one-month old baby girl is in a race against time to find a donor for a new heart.
Aria Sutherst was born on October 18 by cesarean section at the Royal Victoria Infirmary in Newcastle. Within hours she was taken away by doctors for emergency tests having appeared to be extremely unwell.
Shortly after Aria was rushed to the Freeman Hospital and placed on life support.
Naomi Farrell, Aria's mother, 30, said: "Everything was fine after my cesarean and I was having cuddles with Aria. About three hours after she was born the doctors took her away from me straight away because she began to turn purple. They took her to intensive care.
"She'd had a cardiac arrest so the doctors put her on a ventilator which started to do the job of her heart and her lungs for her."
Doctors at the Freeman Hospital have admitted that they don't know what the cause of the problem is because Aria's case is so rare.
As a result Aria is in desperate need of an organ donor for a heart transplant. If one isn't found within weeks Aria won't survive.
Naomi added: "She doesn't have time. She has two weeks. If she doesn't have a heart transplant they will just make her life as comfortable as possible. After that she will have about a week left."
Naomi and her husband Ben Suthers want to get the word out to as many people as possible so a donor can be found. Naomi also wants to raise awareness to other families to put their babies on the organ donor register.
Alex Stembridge – Naomi's friend – has set up a GoFundMe page for people to help the family financially during this terrible period.
---