Rick Astley at Newcastle Utilita Arena Review
Written by Callum Rowe on 26th November 2021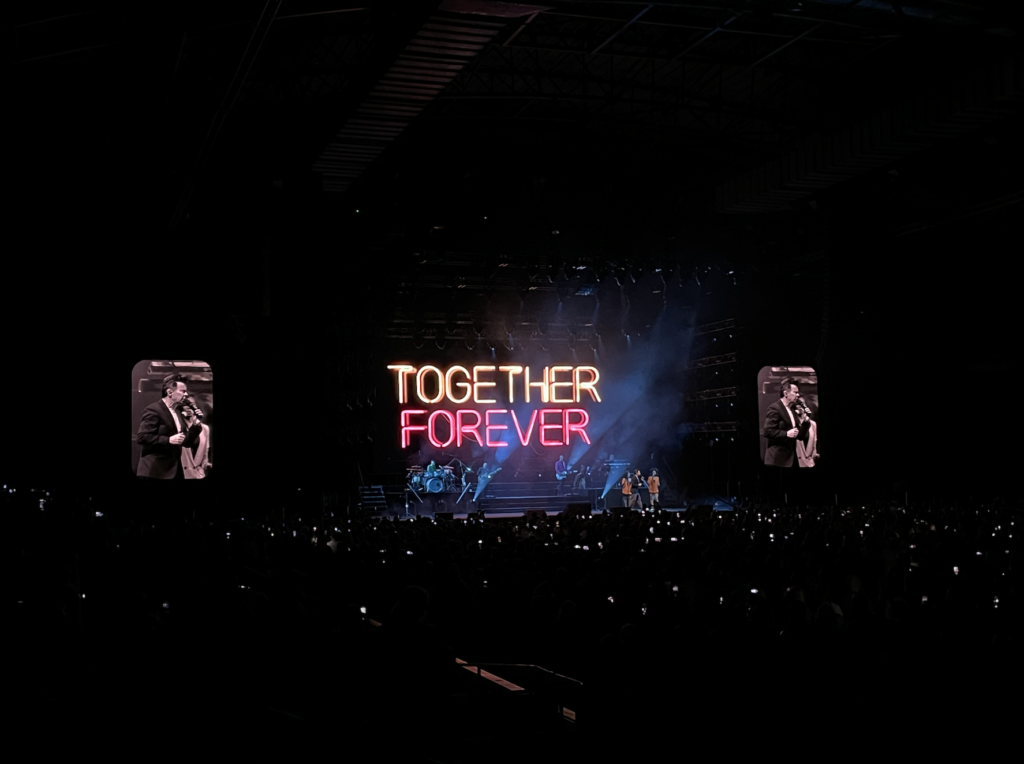 For one generation, Rick Astley is a best-selling music icon of the 1980s. For another generation, he's a has-been with just one song, famous for sparking an internet meme 15 years ago. Despite this, his performance at the Utilita Arena in Newcastle shows that he and his music are capable of entertaining a cross-generational audience for 90 minutes. 
Astley's set started with a slow-paced acapella chorus of Never Gonna Give You Up. The stage was dimly-lit with a solitary spotlight illuminating Astley himself. There were murmurs from the audience seemingly questioning whether this was the only version of the Stock Aitken Waterman classic they would hear. 
There was little flow to the show. Instead, Astley and his band jumped from decade to decade to perform songs from the various eras of the Mancunian's back catalogue. This kept the audience guessing and ensured the show wasn't predictable. 
While singing the Top 10 hit She Wants To Dance With Me, Astley's two female backing vocalists took control of the performance to transform it into a cover of Lizzo's Juice. Rick wrestled back control for his own hit before the ladies ended the number on their cover. 
Astley stopped singing Hold Me In Your Arms to encourage the audience to sing the repetitive chorus back to him. They took some warming up but soon raised the roof with their efforts to perform.
It was disappointing that there wasn't a performance of Giant by Rag'n'Bone Man. The version Astley performed while supporting Take That in 2019 garnered so much support at the time that he was persuaded to release it as a single shortly after. Instead, Astley performed a cover of Watermelon Sugar, leading the performance on guitar himself. 
The encore was strong. It started with Angels On My Side – the lead single from Astley's comeback album 50 released in 2016. Naturally, it ended with a 10-minute rendition of Never Gonna Give You Up. Every member of the band was introduced and given a solo to wow the audience. 
It was an entertaining show ruined only by the shocking sound and acoustics in the Utilita Arena. It's far from a music venue but Rick and his crew gave it their all to make the audience feel like they were in one.
---