Faith Walk celebrates Sunderland's Multicultural Heritage with visit to places of worship
Written by Keith Bays on 23rd November 2021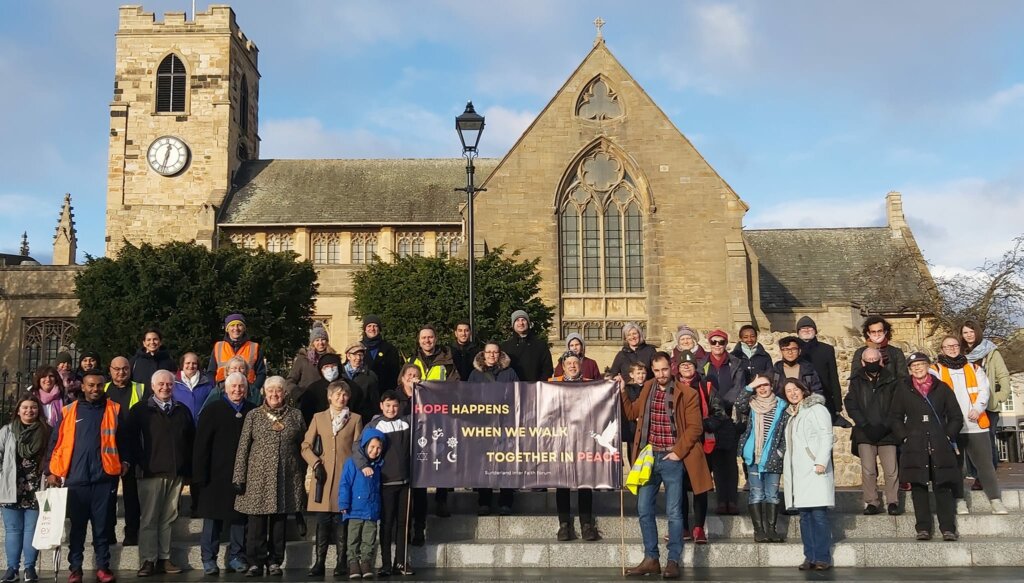 The people of Sunderland came together as a community to embark on a trip around the city's places of worship in the name of peace.
The aim of the walk was to bring people together from all faiths, and to learn and better understand different customs and religious beliefs.
The walk, which started at the Sunderland Minster made its way across the city to the Sikh Gurdwara Temple, where visitors received a warm welcome and traditional food.
Mrs Kalvender Kaur Purewal, a committee member of the Sunderland Sikh Association, said: "I think it's absolutely amazing what we are doing here today, because everybody is getting the chance to learn about different religions."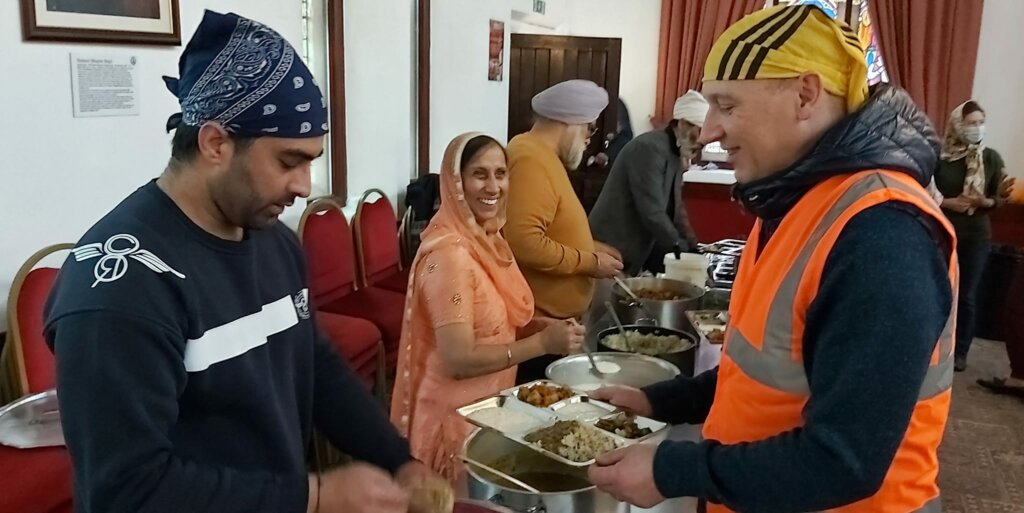 The walk was also supported by Sunderland Deputy Mayor Alison Smith, who was full of praise for the event.
Smith said: "It's been a most enjoyable event, and a quite emotional and profound event. It's been lovely to mix with and meet people of all different faiths, and to learn that everybody is giving the same message that we are more alike than we are different."
Smith added: "I think Sunderland can greatly benefit from this message and I would love to see more of it."
The walk was also given its royal seal of approval by Her Majesty the Queen's Lord-Lieutenant of Tyne and Wear Susan Winfield OBE.
Winfield said: "This is the type of event that the Queen would be very keen to have supported by as wide a cross-section of people as possible. She would be delighted to know that in Sunderland that's what we are doing today."
Winfield added: "This is a wonderful opportunity for anyone across the community to show their support for other faiths, but it's also about learning about other faiths and each venue we go to you hear something different. Better education means better understanding, and that means we are more inclined to move forward together in peace and understanding."
The walk moved onto St. Johns Methodist Church where the history of the Methodist movement and the church building itself were discussed.
Joan Wilson, a church trustee said: "The more that we can talk together and share together the better."
The event which aimed to try and break down barriers and better aid understanding concluded at Sunderland's Jami Masjid mosque on Chester Road.
A talk was given about items inside the Mosque, and why the mosque is designed so that it points towards Mecca, the Islamic holy city.
Imam Syed Shuheb said: "The walk has been arranged for many years now through the Sunderland Inter Faith forum, all I can say is I feel great joy at having witnessed the fruits of these efforts and how it has brought people from all different backgrounds together, it's been very successful and informative with a friendly atmosphere."
Imam Shuheb added: "I hope with all my heart that this can continue for many years to come."
To find out more information, contact the Sunderland Inter Faith Forum via their Facebook Page.
---