Club Paradise at Waves Review
Written by Callum Rowe on 16th November 2021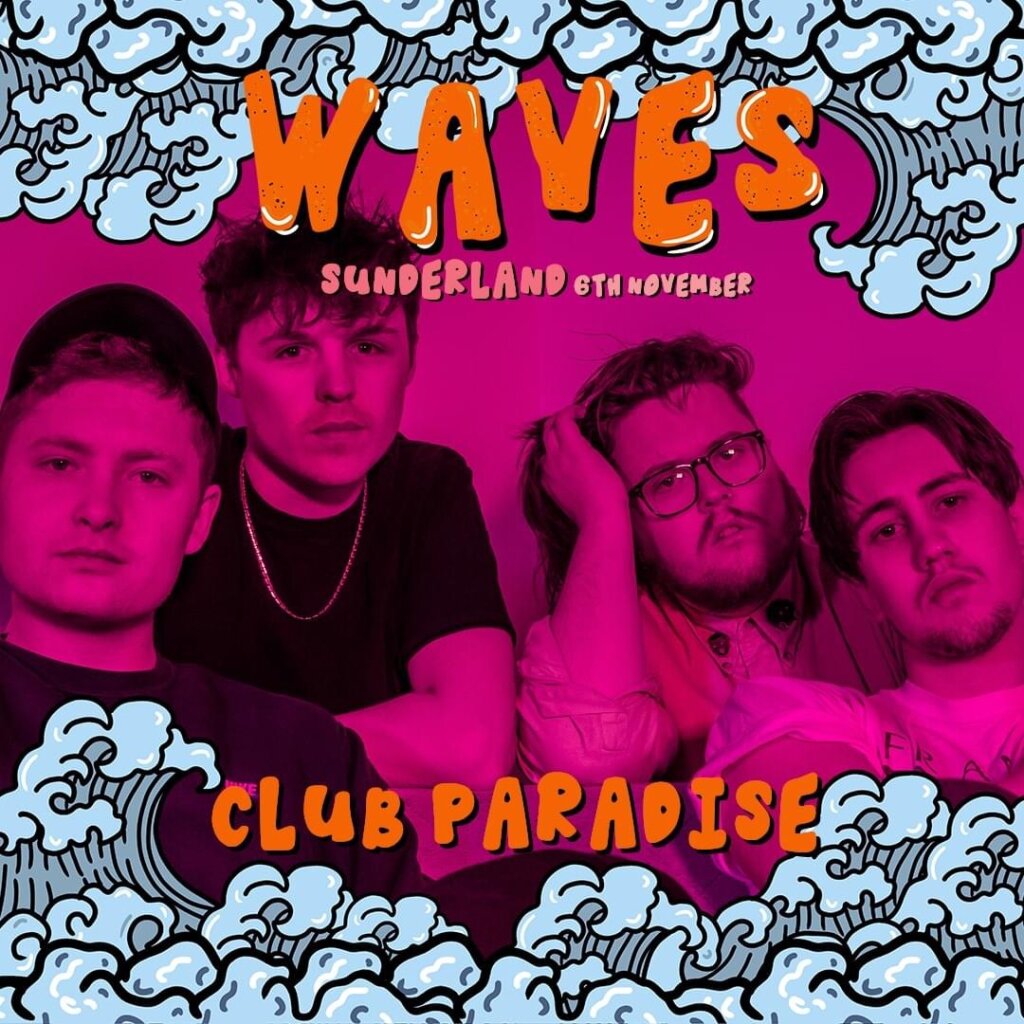 Club Paradise are a band that comes to life on stage in front of a packed audience. They did just that at Independent during Waves Festival. 
Energy wasn't in short supply from the moment the North East lads stepped on stage. Their set kicked off with two back-to-back anthems before they apologised to those in the audience who were seeing them live for the first time. The apology wasn't needed. Club Paradise are unapologetic entertainers during the songs and between them too. 
As the lads played Closer, the audience was invited to have a dance. They didn't need to be asked twice. They took it upon themselves to repeatedly sing and shout the chorus back at the band even after the track ended. Looking around, everyone in the room was joining in with the chant.
Teenagers closed the set and increased the audiences' appetite for more and more. The audience left disappointed they weren't treated to more than seven songs but fulfilled with a fix of some unrivalled homegrown indie-rock.
---