'9 to 5': What A Way To Make A Musical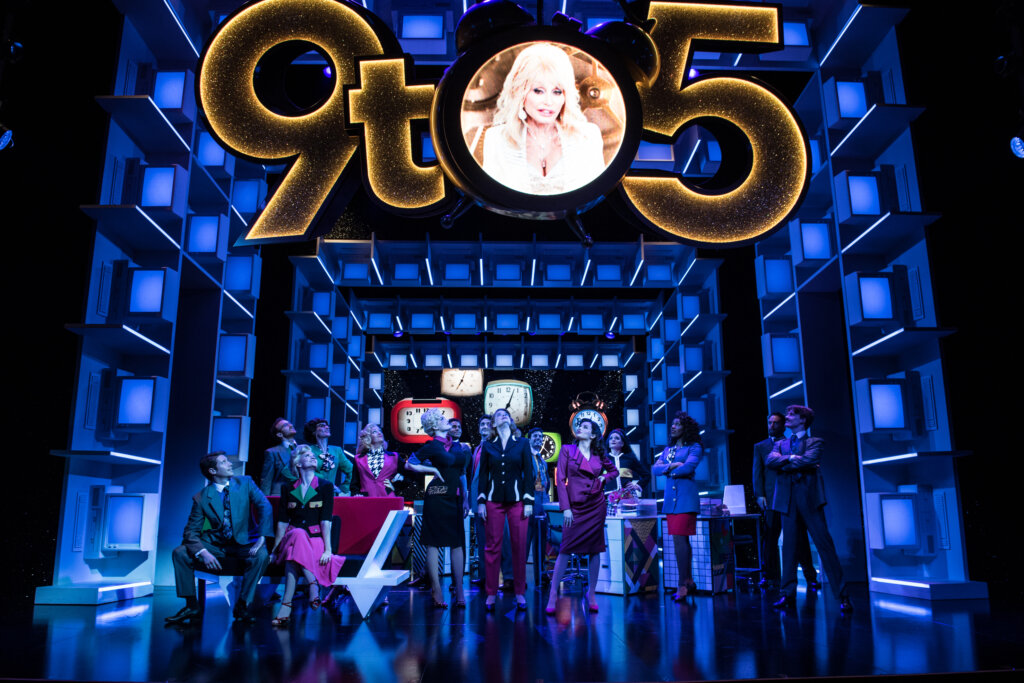 Exactly two years since it last stepped onto the stage at the Sunderland Empire, 9 to 5, the Musical returned in style, still packed with as much drive, passion and energy to fill plenty cups of ambition. The show combines a triumphant story of unity and equality, mixed with great music and production elements to gift a theatrical experience worthy of the most prestigious stage.
9 to 5 tells the story of three workmates; Violet (Sarah-Marie Maxwell), a widowed mother and long time employee longing for the promotion she deserves. Doralee (Stephanie Chandos), an office secretary who yearns to not be judged on her looks and Judy (Vivian Panka), who starts the first day of her first job after her husband divorces her for a younger woman. All three have been pushed to boiling point by their sexist and egotistical boss, Franklin Hart Jr. (Sean Needham). After a mistaken turn of events are thwarted by the fiendish Roz (Julia J Nagle), the co-workers concoct a frantic plan to kidnap Hart and find a way to reverse the changes that have made them pent up under the current management.
9 to 5 is a feel-good musical at its very best, full of the slickest choreography from Lisa Stevens, married with Tom Roger's fresh and colourful set and costume designs and Nina Dunn's thrilling video design. These elements enable the translated plot of the hit film: current, timeless and relatable to a 2021 audience. Dolly Parton's brand new score of original songs sets the tone beautifully, with the right tone of heartwarming verses the humour and anthemic tunes that you instantly hum upon leaving the theatre.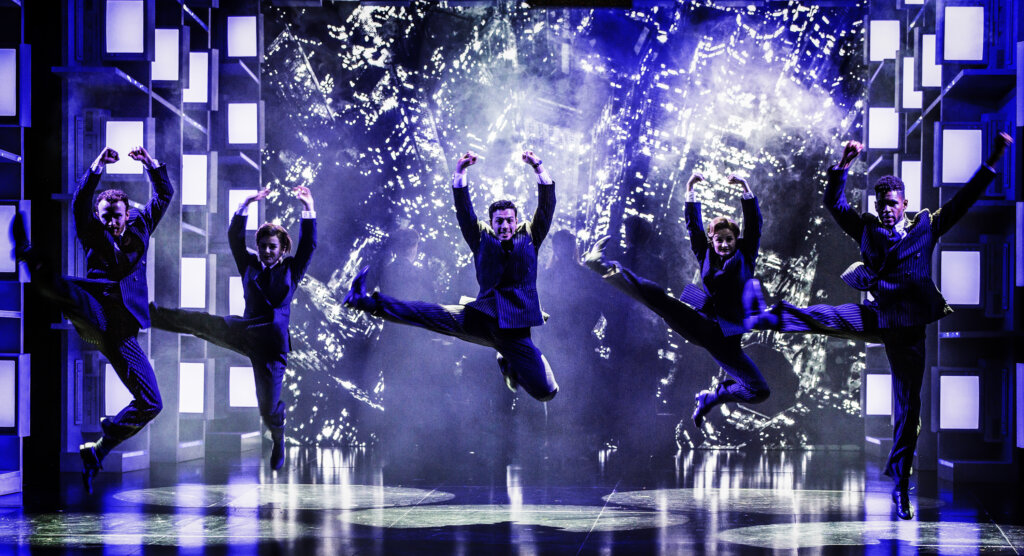 The cast for this show is extremely well drilled and bursting with fresh, exciting talent in abundance. Vivian Panka makes a beautifully understated and well rounded Judy. Her 11 o'clock number 'Get Out, Stay Out' is easily a highlight of the show and the fact this is her professional debut is a testament to the star quality she ensues. While you may think it's hard to forget Parton's iconic turn as Doralee in the film, Stephanie Chandos is now and should be the new benchmark on how to play the part. She portrays the well-loved character with a quirky step in her stride, hitting every note with ease and taking you on an emotional journey where you feel everything she goes through.
Sean Needham and Julia J Nagle are both superb in their roles as Franklin Hart Jr and Roz respectively. Needham portrays the mannerisms and energy to perfection, demonstrating a perfectly gross man so well that you laugh at how horrible and uncomfortable the character is. Nagle instantly brings the energy up from her first entrance and easily steals the show in her Act one number 'Heart to Hart' as well as belting the highest note in the song upside down. Callum Henderson, Ricardo Spriggs and Ross Lee Fawkes are also worthy mentions respectively as Doralee's supporting husband, Dwayne, Violet's teenage son, Josh, and Judy's pain of an ex-husband, Dick.
In the world of theatre, there is a certain uncalled for confusion as to when an understudy goes on to play the lead. In the old Hollywood films, they often portray the tale of when the understudy goes on; they come back off the stage like a star. This was the case for Sarah-Marie Maxwell, who made a stellar debut performance in the role of Violet. Maxwell makes a very neutral character more multidimensional and easily captivates you in from the off. You could also see the sheer passion that she oozed whilst performing her show-stopping rendition of 'One of the Boys'. We hope this isn't the last time we hear the name Sarah-Marie Maxwell as this star turn deserves to be witnessed by many.
9 to 5 is the perfect, feel good show that is needed right now and if you are up for a good night, this show will not let you down.
'9 to 5' runs at the Sunderland Empire until November 13, 2021. Tickets are available here.
---