Health experts warn of skin cancer dangers as demand for Tyne and Wear sunbeds soars
Written by Talya Honebeek on 8th November 2021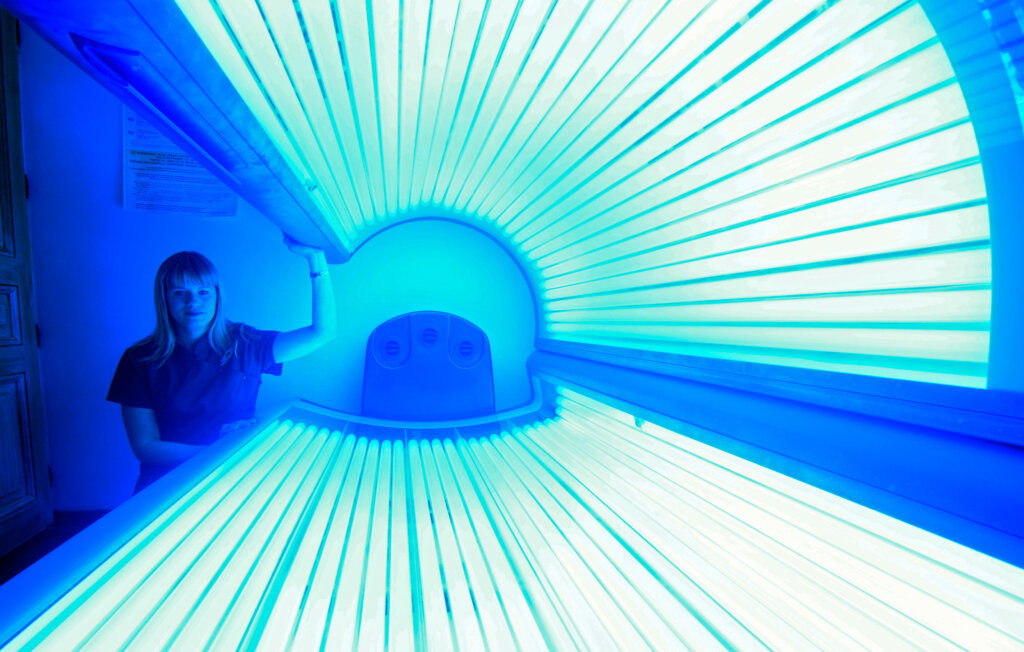 Skincare experts have issued a warning about the dangers of UV rays as Google searches for sunbeds in the North East soar.
Google Trends data collected by beauty retailer Just My Look, revealed that demand for sunbeds surged by 4750% since the official first day of autumn, with beds being used 212% more than the same time last year.
Greenside in Newcastle ranked 15th in the whole of the UK for the number of sun-seekers searching for sunbeds to top up their tans in the week ending September 30.
Sandra Sahin, owner of Body Tan Gosforth, said: "Since Covid, we have been crazy busy. People have wanted to tan because they couldn't. Like everything, tell people they can't and they want to do it more!"
Ms Sahin, who has owned Body Tan for 11 years, explains that the demand for her sunbeds fluctuates week to week, but tends to be busier in summer, as people rush to get a pre-holiday tan.
She believes that the recent easing of travel restrictions could be a factor in the unseasonal rush for sunbeds, saying: "I'm part of a sunbed owners group and there is a trend country-wide that when we are busy we are all busy and the same when quiet.
"Today [I] had loads through the door all going on holiday! So a real trend there of people going away that we probably wouldn't have this time of year."
Despite soaring demand, experts say it is important to remember that sunbeds give off harmful ultraviolet (UV) rays that can increase the risk of serious skin damage in the form of skin cancer and melanoma.
In the UK, one in 36 men, as well as one in 47 women, will be diagnosed with melanoma skin cancer in their lifetime. Of these cases, 86% are preventable.
UV rays aren't confined to sunbeds, however, and keeping your skin protected even on cloudier days is essential if you are to lessen your chances of developing some kind of skin damage.
Doctor Giuseppe Aragona, GP and online doctor for Prescription Doctor, said: "Sunscreen is incredibly important to wear daily to protect your skin from the sun's harmful UV rays.
"Even on a cloudy day, you should ensure that you are wearing at least a factor 30 sunscreen on your face to prevent premature ageing, sunspots and skin damage.
"The sun's UV rays can easily penetrate the skin barrier even through clouds so it's not just something that should be applied on holiday," he added. "You should also be applying it every day if you want to keep your skin looking youthful and wrinkle and sunspot free."
---