No Time to Die Review
Written by Ewan Gleadow on 3rd October 2021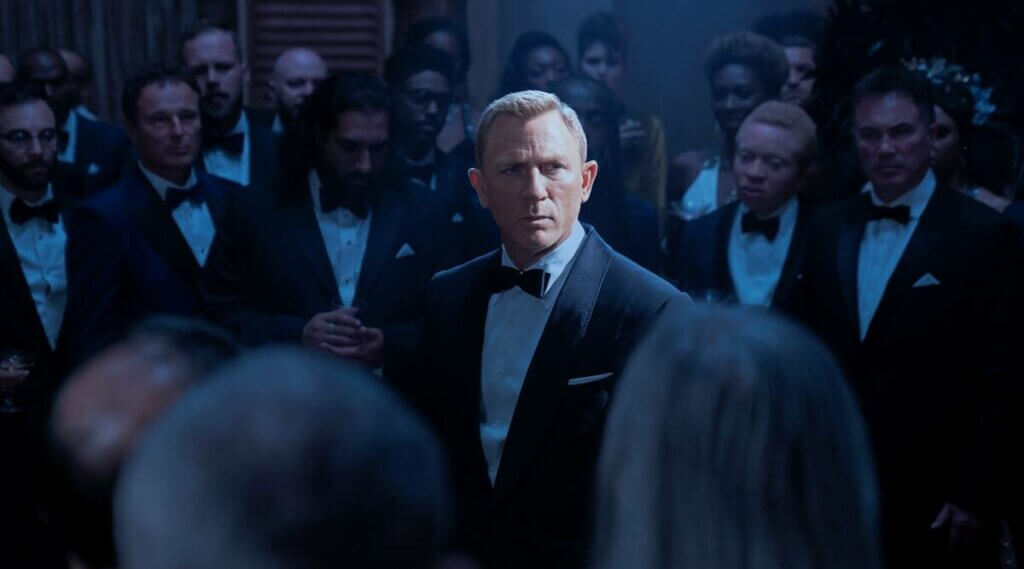 A year away from the cineplex, and six years bereft of our screens for the James Bond franchise. There was no love rekindled for the cinema. No reawakening for the beauty of the big screen. Someone stole some straws and kept them in their back pocket, rendering them useless once he'd sat down. The food is expensive yet tastes vaguely cheap, the drinks are purchased with a mortgaging of the house, and the seats still recline awkwardly. Good to be back? For No Time to Die, it was worth it. A final stand for Daniel Craig sees Cary Joji Fukunaga tie up loose ends. Dot the I's, cross the T's and have a great time doing it.
As great a time as No Time to Die is, it is primarily the work of Craig and Léa Seydoux that prepare the best and important, latter moments of the feature. Their chemistry is satisfying, they are both strong characters and are tied together nicely and necessarily well. Flashes of time are displayed with an excellent dedication to the classic Bond structure, but No Time to Die is lengthy enough to explore other areas of the Bond lore and mythos. Craig and Fukunaga do a grand job of humanising this iteration, whose trajectory as a cold and efficient rogue has gunned down to emotionally devastated maverick. It is a change that defines certain aspects of the franchise, and in that crossfire, the adages of new beginnings are caught, gunned down by the very performance trying to light up a new style for the series.
No Time to Die has no time for its villain, unfortunately. With its focus on Spectre and the new era, the writing crew (which includes Fukunaga and Phoebe Waller-Bridge) have a monumental challenge ahead of them. Rami Malek's performance is solid but immediately forgettable. For all he lingers around, looking menacing and villainous, his plan is poorly established. He is a villain whose efforts are best kept off screens as a shadowy figure. That works until we are introduced to the man in the future. The mask, no doubt seen splattered across trailers and promotional shots, is underutilised. Shadowy remnants of too big a topic still linger, and while No Time to Die grapples well with Ernst Blofeld (Christoph Waltz), it is all too brief for how serious a tonal change it makes.
But those changes are necessary. No Time to Die is an effective tying of the knot between old and new. Jeffrey Wright returns briefly to rekindle some brilliance for his role as Felix Leiter, and Lashana Lynch offers a scent of how a new era under Nomi's 007 would be. Fukunaga shies away from it somewhat, but there is enough there to see a sketchy plan if there even is one. Ralph Fiennes' role here feels important but suffers the Malek treatment. He is underutilised in what is usually a supporting role, but even then, his presence on-screen may be a tad too much. His scenes are lengthy and often come up with nothing new to offer. At least Ana de Armas and the title track from Billie Eilish conjure up some excellent surprises.
Craig, for all his public complaints, must be satisfied with this one. It manages to tie the troubles of Quantum of Solace together with the effective, emotional outbursts of Skyfall. It drags along the wrinkled issues of Spectre and straightens them out into a satisfying conclusion. It is not Craig's finest outing as Bond, that would be his debut in Casino Royale, but No Time to Die is certainly the most emotional and character-oriented out of them all. No Time to Die is tightly wound. A clean break for what the series may do next. A fitting conclusion not just for Craig, but the previous iterations who have strung along for the ride in this weird purgatory of whether Bond is one man or multiple. Is there a future for the 00 agent? It seems that, after decades of plodding, the story has reached a natural end.
---