The Takedown
With Jake, Lindsey and Anth
Thursday Nights are Rock Nights!
Jake, Lindsey and Anth play you the best in Rock and Metal every Thursday night!
Every Thursday from 7pm, catch loads of new music, plus some classic hits and the latest interviews!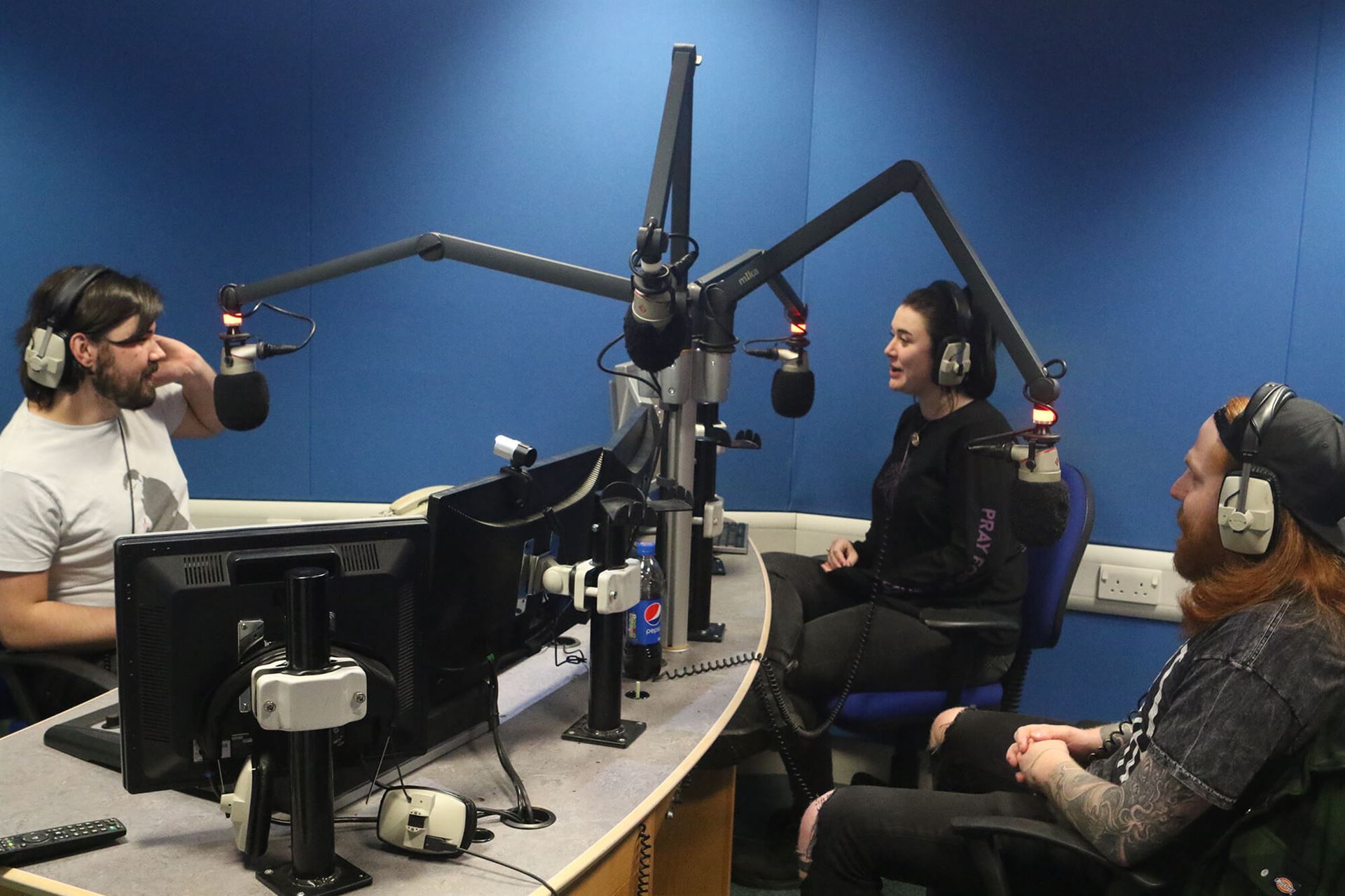 We asked the Takedown team some questions! Click below to find a little bit more about them! 
Q1: Describe yourself in three words? 
Jake: Total rock fanatic
Lindsey: Goddess of Chaos
Q2: What nickname did you have as child?
Jake: It's hard to shorten a one syllable name.
Lindsey: I was called a Shaggy Dog in secondary school by a TEACHER because my fringe was down to my chin. Not a good look. I couldn't even see.
Q3: What's your Karaoke song of choice?
Jake: Bruce Springsteen – Thunder Road
Lindsey: Toto – Africa *tune*
Q4: What is your claim to fame?
Jake: I've interviewed a few people, I guess
Lindsey: I was an extra on Tracy Beaker when I was 18, ha!
Q5: Do you have pets/like animals?
Jake: I sympathise with the plight of the cat
Lindsey: Certified stalker of dogs, they are good boys.
Q6: Who was your last text from?
Jake: My bandmate
Lindsey: Student finance…
Q7: Do you have any party tricks?
Jake: Does making a fool of myself count?
Lindsey: I have a spectacular skill of falling over many times and have still not broken a bone yet. (and in VERY high heels. oops.)
Q8: Whats your all time favourite song?
Jake: Have you read High Fidelity?
Lindsey: FAR too many to choose from as it changes every week, but right now it's War Child – Hollywood Undead!
---
Read more
---