Sunderland residents fume about "disgraceful" new bin collection rules
Written by Callum Jacques on 21st February 2023
Sunderland residents are unhappy about recent changes made to bin collections regarding side waste collections which came into effect from January 31.
Sunderland City Council announced that they would no longer be collecting rubbish bags from the top of bins or beside them.
The change is the latest move to try and encourage more people to recycle and research has found that collecting waste from beside wheelie bins discourages recycling.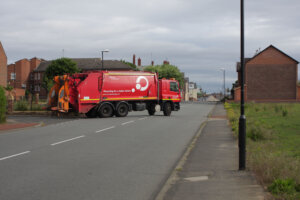 Mark Hedley, 26 of Hunter Terrace said: "I think it's disgraceful, I don't understand what the incentives in it are. If it's to save money than they should at least be honest about saving money, the way it is I just see more people dumping their rubbish."
He continued: "Weekly collections or bigger bins are good ideas. I'm sure there's many others, anything that will get rid of the waste problem."
Hedley believes it won't help recycling said: "No, I don't think incentives like that will work I think more people will just litter and fly tip, I don't think the infrastructure is there to make recycling easy. I think most people don't really know how to recycle effectively, it's not a local problem, it's a big national issue, but this is not the way to solve it.
Jeanette Murphy, 58 of Bowood Close said: "I think it's wrong, one bin getting collected every fortnight for the rubbish bin is not good enough. If they wanted to do it that way they should have a family sized bin, especially for big families.
"If we're to remain with the small bin, then they should collect it every week. Otherwise, people will start fly tipping and be putting rubbish anywhere."
Murphy also said: "I recycle but I think it's still not enough as the bin is still full when it comes to collecting it, we need a bigger blue bin for the amount of stuff you can recycle now."
Sunderland City council were the final North East council to still collect waste from beside bins but have now moved in line with neighbouring councils by refusing to collect waste that's left by bins.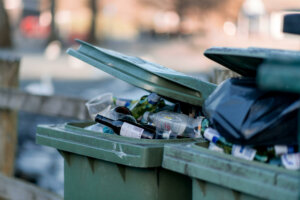 The local council have been phasing outside waste since October last year when from October 1, 2022, they would collect no more than two bags of side waste, then from November 1 they started collecting no more than one bag before stopping collecting side waste altogether on January 31.
Deputy Leader of Sunderland City Council and Cabinet Member for Clean Green City, Councillor Claire Rowntree, said: "As we aim to create a cleaner and greener city, we are always looking at ways that we can lower the city's carbon emissions and increase recycling rates.
"We all have a responsibility for the waste we produce and, regrettably, we had seen an increase in the number of residents leaving an excessive number of rubbish bags out with their bins for collection. We hope that this new measure will encourage people to recycle as much as they can and help residents to manage their waste more effectively."
---